Davis Langdon looks at the design and value drivers, operational considerations, procurement issues and of course costs associated with theatre new-build and refurbishment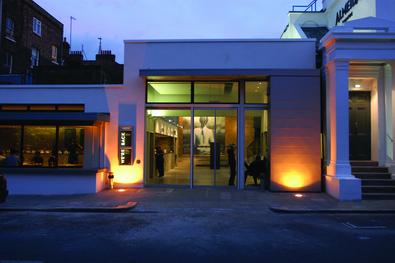 Introduction
Theatres are complex, high-risk and costly buildings, which are very difficult to get the funds for and, indeed, the opportunity to build.
After a rash of civic theatre development prior to the 1980s, it took the introduction of the National Lottery to provide a much-needed source of capital funding. However, the lottery programme has moved on and a far greater proportion of funding is now directed at social, education and health projects, with much arts funding aimed at revenue-based programmes.
Arts projects are high risk in that they are highly complex, one-off, and often have inexperienced clients with constrained budgets. Furthermore, it is difficult for designers and contractors to secure income that reflects the complexity of arts projects, so there is always pressure on resources. Analysis by the National Audit Office on 15 early Arts Council Lottery projects found that, although most projects met or exceeded attendance and other artistic targets, nine were completed late and 13 exceeded their budget. Subsequent projects have also experienced difficulties. Steps to improve performance have included more vigorous project monitoring, further investment by the funds in a client's project management resources, setting aside larger contingency funds, and greater flexibility in partnership funding rules. Any arts organisation embarking on a capital project must ensure it has a well-defined project proposal and the required management resources. Business planning is essential and funding bodies will need to ensure that plans are artistically and financially robust, and will expect to partner as the project progresses.
Design issues and value drivers
The design of theatres covers many complex issues, but at its heart is the auditorium and the relationship between performer and audience. Many of the most successful auditoriums in the UK are either old and increasingly do not meet modern audience expectations, or are very simple direct spaces, whose character is difficult to imitate or preserve in a redevelopment. In many recent projects, front- and back-of-house areas, together with the stage and technical equipment, have been subject to substantial rebuilds while the character of the auditorium has been preserved, albeit with improved access, sightlines and mechanical services.
This desire to retain has been driven not only by economics or by historic value, but also by the recognition that auditoriums designed to bring the audience close to the stage contributes more to the immediacy and intimacy of the theatre experience than the good sightlines, acoustics and comfort that are associated with modern theatres.
Auditorium and stage house
The auditorium and stage is the heart of the theatre, enabling actors, directors and designers to reach out to their audience. A well-designed auditorium will assist the actor, whereas a poorly conceived space will make it much harder to perform and participate. There are as many different forms of auditoriums as there are ways of presenting theatre. However, there is a recent trend towards the development of single-room spaces, without a proscenium arch, for a capacity of about 500. These auditoriums are often planned in a courtyard arrangement, with the audience located in balconies on three sides, as well as in the stalls. Flexible space, where stage and seating can be easily rearranged, is popular with local authority clients who need to accommodate a range of arts and social functions, but is often considered bland and characterless by stage professionals.
In effect, theatre companies want the ability to make short-term changes for production requirements, with staging and so on, and want to avoid constraints caused by a prescriptively planned building. Above all, clients want to ensure that it is the creative drive of the company that dominates – not the building.
In auditoriums and stage planning, the key issues are:
Arrangement of the auditorium to create a two-way communication between the performer and the audience.
Multifaceted design to address sightlines, audibility, access for all, means of escape and audience comfort.
Mechanical services installations, providing an appropriate balance between capital costs and running cost, audience comfort, space take-up by ductwork and plant noise levels. The introduction of air-conditioning has been a key aspect of many projects, improving an audience's concentration and experience. However, running costs are potentially a major problem. Some new-build projects have been developed with low-energy solutions, exploiting the thermal mass of a building and the intermittent patterns of use. However, the facility to retrofit cooling in terms of plant space and rises is often retained.
Investment in appropriate flexibility such as seating that can be easily and economically rearranged, together with the associated storage.
Technical provision throughout the auditorium to enable fully flexible sound, lighting and staging, meeting modern health and safety standards. For example, the use of a tensioned wire grid for safe, quick and flexible installation of production lighting and so on.
Front of house
Front-of-house areas represent the public face of a theatre and are complex multifunctional spaces that need to meet a wide range of demands, from break-out space to sale space, while creating a brand for the company. The foyers should draw the public in and create a sense of anticipation ahead of the performance.
Major challenges in the design of public space relate to establishing the character of the venue, accommodating intensive patterns of usage and specifying for very high levels of wear and tear. Sizing of public areas is a key issue, balancing convenience and comfort against the high capital cost of front of house space.
Other considerations include:
Design of circulation flows to avoid pinch-points and cross-flows
Opportunities for performance within the public spaces
Design of layout to optimise the number of staff employed and avoid their potential isolation
Efficient and effective segregation of public and private space.
Back of house
Back-of-house facilities are traditionally the poor relation. Many lottery projects have sought to provide high-quality accommodation for technical and artistic staff, but have had to scale down plans in the face of limited funds. However, back-of-house space is relatively cheap and is not a good source of significant cost reductions. Major considerations in back-of-house design and layout include:
Getting the brief right – for example, providing rehearsal and production facilities only where these will be required on a regular basis
Locating staff accommodation to facilitate management and the strengthening of company spirit and identity
Access requirements, including appropriate disabled access to technical spaces
Storage space for props and so on, as well as technical equipment. Storage is critical in flexible theatres where the auditorium is designed to be rearranged on a regular basis.
Operational considerations
With the revenue income of arts organisations once again under pressure, the long-term implication of operational costs is an important issue. During the initial wave of lottery-funded projects, many organisations took on the liabilities associated with their new high-tech buildings without the additional funds to run or maintain them.
In assessing long-term liabilities and the impact of the building on the client, the following issues need to be considered:
Staff costs The impact of mechanisation and changing job content. Theatre consultants argue that investment in stage technology increases productivity and the quality of productions, but does not significantly duce the wage bill. Non-core activities, such as education and outreach, and expanded front-of-house facilities, also increase staff costs.
Energy costs New air-conditioning systems inevitably result in increased energy costs. Consideration of how simple controls might make best use of the new systems is crucial.
Maintenance costs Maintenance costs associated with theatre developments involve immediate and long-term commitment. Moving from an old building where a certain level of disrepair is acceptable to a pristine new development can involve a commitment to a substantial cleaning and preventative maintenance regime, in addition to longer-term maintenance liabilities for replacement and renewal of plant and theatre equipment.
Theatre project costs
Theatres are expensive buildings and benefit from none of the economies of scale that are available to commercial schemes of a similar value. Furthermore, the client's non-construction costs are also very extensive. The table below sets out indicative construction costs:
Current construction costs Unit cost £/m2 (gifa)
Large theatre (more than 500 seats) 3,000-4,000
Studio theatre (less than 500 seats) 2,500-3,000
Note: Costs include theatre equipment. GIFA excludes technical galleries and other working platforms in the auditoriums. Client's in house costs are excluded.
One of the challenges of theatre buildings is that costs are mainly driven by the auditorium, stage and foyer areas, so there is little flexibility once the size of the performing space and the character and quality of the building has been determined. Furthermore, there is no simple set of cost drivers that can be addressed to make savings without drastically affecting the character and quality of a scheme. Drivers that have a disproportionate effect on the cost outcomes of theatre projects include:
Building volume
Wall:floor ratio and quality of facade treatments
Structural complexity
Acoustic standards
Building services specification
Extent of finishes and client's fit-out
The technical fit-out to stage and production spaces is another area of major expenditure on theatre projects. Indicative allowances are set out in the table below:
Theatre equipment costs Share of budget %
Large theatre/opera House (more than 1,000 seats) 15 +
Medium sized theatre (up to 1,000 seats) 12 – 15
Small theatre (up to 500 seats) 8-12
A key driver of the scope of technical fit-out is whether the project benefits from the involvement of an informed theatre client. Projects funded and guided by a corporate, civil or community clients typically receive a less generous budget. Hence a small theatre with a resident company could feature a technical allocation in excess of 15%, whereas a 1200-seat theatre complex commissioned by a city council as a receiving house could feature a 10% technical allocation. In the future, an increase in the use of motorised flying installations in theatres of all sizes, which cost 10 times more than conventional counterweights, is likely to require a further increase in the technical allocation.
A further area of cost for which arts clients must make special provision for are their own internal costs, which can add up to 40% of total project costs, excluding site purchase. Client-funded costs that need to be included in project budgets include:
Surveys to existing buildings
Design competition and consultant selection costs
Furniture fittings and equipment, IT and communication systems, and client fit-out
Professional fees, including the project team, legal advice and so on
Planning, building control and entertainment licence fees.
Insurances
In-house project costs, including fundraising, marketing and reopening costs
Decant costs if a production programme is maintained during construction
Percent for art contributions
Project and construction contingencies
Non-recoverable VAT
Additional costs, related to temporary reopenings, staff redundancy and so on, may also be necessary on projects where an existing venue is closed for reconstruction.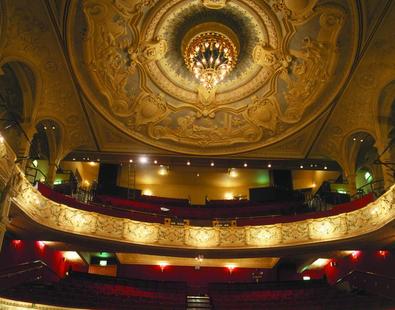 Procurement and financing
Business case
A project will only achieve funding if benefits to the organisation and funder can be demonstrated and if the long-term feasibility of the organisation is secure. Increasingly, a bundle of funders are required to deliver a project and this means that all of their requirements need to be integrated into a single project and organisational plan.
The high level of risk associated with arts projects and the mixed success of some schemes post-completion underlines the importance of selecting the right development option. Use of a formal business plan, based on projections of operations immediately after completion and when delivering a full artistic programme, will enable an arts organisation to review the implications of the preferred project option according to the organisation's long-term interests.
The business plan needs to focus on internal, operational issues and external demand based on a market analysis for all of the planned facilities. Audience and other revenue projections need to be produced on a sound basis that defines the mode of operations as well as the financial model of revenue and expenditure.
Business plan
The key components of the business plan are:
Artistic plan – setting the model of downstream use and including the mix of main house activities and education/outreach programmes
Support functions – the consequential load on the remainder of the organisation arising from the artistic plan including technical support, administrative support
Ancillary income from mechandising sales, bar, cafe/restaurant and so on
The business plan defines the nature of the operations before the consideration of the the specifics of the building. The building functional brief follows on from the business plan in satisfying the agreed objectives and scale of operation. In effect, a project needs to be set up to deliver both the building development and business change required to deliver the adopted strategy.
This will include:
Statement of the project objective
Funding and management proposals
The functional brief
A statement of design criteria, brand/architectural image, benchmarks of likes and dislikes
Feasibility study
Once a plan is in place then it needs to be formalised by undertaking a feasibility study, which will address the feasibility of all aspects of the project including:
Confirming demand for the artistic programme
Verifying the overall benefit of the scheme
Demonstrating feasibility of commercial components
Identifying the optimum technical and design solutions
Establishing the development programme
Identifying the organisational resources necessary to deliver the project
Confirming implications on the company during redevelopment
Confirming the requirement for and proposed sources of funding
Setting out proposals for fundraising and publicity
Identifying the sensitivity to assumptions in the plan and quantifying risk.
Wider implications of the project
In addition to the feasibility of the project, the delivery strategy should also consider the wider question of the organisation's capacity to undertake the project. The questions include:
The impact of managing the project on the day-to-day running of the company
Risks associated with a disruption to the artistic programme
Organisational implications of the completed project
The risk of donor fatigue during and after completion of the project
European procurement regulations
Projects receiving public funding are required to follow European procurement regulations. The regulations, which are due for revision during 2005, apply to projects that exceed a value threshold, and require opportunities to be advertised in the Official Journal of the European Union (OJEU) and for a defined selection process to be followed.
In 2005, the threshold for services (such as consultant commissions) is £129,461 and for construction works £3,834,411. These thresholds relate to the aggregate value of the design commission or construction contract, and clients cannot circumvent the regulations by separately tendering individual consultant commissions or construction tenders.
The practical impacts of the EU process on arts clients include:
The requirement to publicly invite prequalification or tender submissions from consultants and contractors
The requirement to assess submissions against predetermined selection criteria
The requirement to allow at least minimum timescales for preselection and tender procedures
The real impact on arts projects is often felt after feasibility, when the client is often required to reselect the design team, potentially resulting in team changes at a critical stage, and breaking the relationship between brief and initial design and the detailed design and delivery.
Following the procedures and in particular assessing bids on a consistent basis is important, as some clients have found their decision-making subject to challenges from unsuccessful bidders. With the introduction of the Freedom of Information Act in 2005, the need to be able to demonstrate that due process is followed is ever more important.
On arts projects, where it is vital to build and maintain a coherent team throughout the project, it is advisable for clients to formally appoint their teams at the earliest opportunity. Not only does this minimise the impact of change on the project at a later date, it also enables greater emphasis to be placed on design concepts or a consultant's approach as part of the assessment of the "most economically advantageous bid".
Theatre funding
Securing additional funding towards the capital costs through grant aid is becoming increasingly difficult. Grant aid from the lottery is currently focused on supporting smaller revenue projects aimed at active community involvement, rather than on investment in physical assets.
Over the past decade, larger capital projects have received considerable support from lottery funds. Recent shifts in policy mean that support for these projects is now very much the exception. A successful outcome for a larger capital project is much harder to secure and the competitive nature of the bidding process means smaller projects seeking funding need to demonstrate that they meet local, regional and national strategic priorities to stand a good chance of success.
Currently, funding via the Arts Council for England's Grants for the Arts scheme is closed, though smaller capital projects of less than £100,000 might be able to apply under the Grants for Organisations scheme. The Heritage Lottery Fund continues to support capital grants for heritage aspects of arts facilities, such as fabric restoration, but would expect this
to be coupled with Arts Council funding. Many of the other sources of funding, including private trusts and foundations such as the Jerwood Foundation, are taking a similarly cautious approach.
In the next 18 months the current EU regeneration grant and cultural funding allocations will end. Furthermore, the whole of the operation of the lottery is under review up to 2009. Consultation on EU funding is currently being undertaken about the scope and need for the next round, which will run from 2007 to 2013, but there is an expectation that funding will be directed toward newer members of the EU. Opportunities from 2007 onwards are likely to be confirmed by the end of this year after a thorough review of all EU cultural programmes.
One aspect of public funding that needs to be taken into account is the timescale for decision-making associated with the two-stage application process. Two years is not uncommon, and this duration needs to be factored into allowances for inflation and other cost increases. With so many traditional funding sources on hold or being re-evaluated, organisations need to be creative in finding grant aid for capital projects.
VAT
VAT can result in a substantial unexpected additions to project costs if not considered at an early stage. Risk associated with VAT liabilities can be driven by the organisation and operations of the project client or end user, and the uses of the building. This is a complex area for which specialist advice needs to be obtained. When the theatre is run by a non-commercial organisation, there is a common misconception that the construction works may be zero-rated. In fact, this only applies to new buildings used by a charity for non-business purposes. Where a charge is made for admission, catering or parking this will be deemed a business activity and VAT applies.
Once it is known the construction works are liable to VAT, the key issue becomes the extent to which VAT can be recovered. This depends on the extent to which the building is used for taxable business activities rather than exempt or non-business activities, such as outreach programmes. Organisations whose activities are not fully taxable may not be able to recover the full VAT payable on their project. Admission charges to "a theatrical, musical, or choreographic performance" by certain types of organisations and companies that fall within the scope of the "cultural exemption" are exempt. Similarly, if no charges are made for activities such as education then this will be non-business activity. In either case, VAT recovery on the project costs is likely to be wholly or partially restricted, subject to the extent other taxable use is also made of the building.
Acknowledgements
Paul Davis of Davis Langdon's specialist performing arts group has advised on theatre issues. Andy Hayles, MD of the theatre consultancy Charcoalblue has advised on theatre technical equipment and Martin Pitt of project managers Buro Four has assisted with the business planning process. Andy Green and Alison Berwick of Davis Langdon, Crosher and James have provided the commentary on taxation and funding sources.