Intumescent coatings are often used as fire protection for steelwork in busy public locations. This guide, sponsored by Jotun, looks at how film intumescent products react with heat and flames and how they are applied, along with regulation and certification
CPD CREDITS: 60 MINUTES
DEADLINE: 14 SEPTEMBER 2018
For more information about Assemble Media Group's CPD distance-learning programme, click here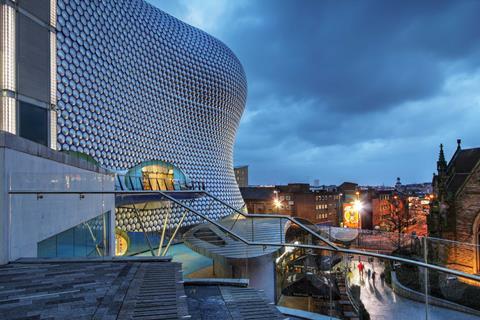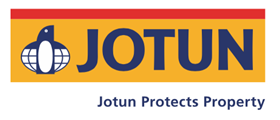 INTRODUCTION
Fire protection in buildings affords occupants time to escape and the emergency services the opportunity to access the area to extinguish the fire. However, research – and indeed recent tragic events – illustrates that fire protection in many buildings is incorrectly installed or inadequate.
It is vital that buildings are designed with fire protection systems to help save lives and reduce the risk of structural collapse. All those involved in building design and construction have a responsibility to increase the quality of fire protection by using best practice and the best products.
This CPD will examine the role played by intumescent coatings – these are specially formulated to provide a chemical reaction when subjected to heat so that their physical properties change and in so doing they provide fire protection via the effect of insulation and cooling.
STEEL PERFORMANCE
Modern design increasingly sees steel being used as an architectural feature. When steelwork is used, intumescent paint is often the preferred choice for fire protection. This film intumescent product can be used in places where large numbers of people gather, for instance airports, offices, stadiums or shopping malls.
When exposed to fire, common building materials lose their strength – concrete cracks and spalls; wood burns and turns to char. Fire protection inhibits the failure of these construction materials for a predetermined period of time. It is important to point out that steel will start to lose its strength at approximately 400°C. At 550°C, nearly two-thirds (60%) of steel's load-bearing capabilities will fail.
How an intumescent coating works
Thin film intumescent coatings are specifically formulated to provide a chemical reaction upon heating, so that their physical form changes and in so doing provides fire protection by thermal insulation and cooling effect.
An intumescent will start to expand when the steel reaches temperatures of around 250°C. The steel can be protected for a time of 15 minutes up to three hours, depending on the product chosen and the dry film thickness (DFT) applied.
The intumescent paint's DFT can expand by up to 50 times its original thickness into a soft, light char. When fully expanded, the char will form an insulation barrier to protect the steelwork.
Uncoated steel takes between five and 15 minutes to reach the critical core temperature. Steel begins to lose its strength when heated to 400°C and will fail at 550°C.
When specifying a paint system (both primer and topcoat) in conjunction with an intumescent coating, it is important to specify an approved primer and topcoat. If the wrong primer or topcoat has been used the intumescent may not work as intended and could fail prematurely.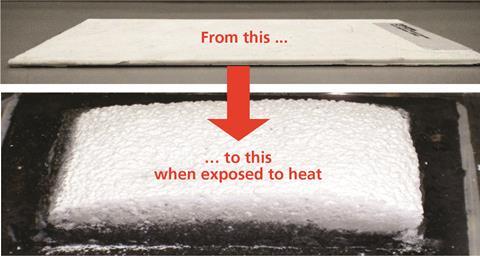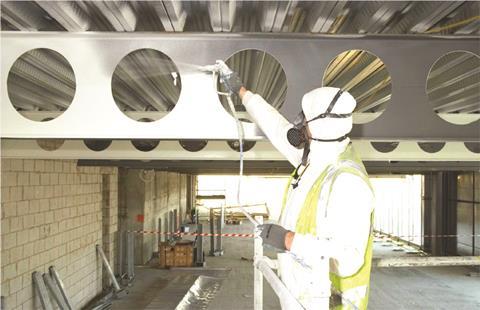 FIRE TYPES
Cellulosic fires are fuelled by flammable materials such as wood, paper, furniture and textiles and are characterised by a gradual increase in temperature to a peak of 940°C within 10 to 25 minutes.
Hydrocarbon pool fire is fuelled by hydrocarbon compounds (such as oil and gas). Having a high flame temperature, 1,000°C is achieved almost instantaneously after ignition. The heat rises to 1,100°C about five minutes later.
To assess burning rates, the fire protection industry traditionally uses fire curve data. Cellulosic and hydrocarbon fire curves are the most commonly used temperature curves. The cellulosic fire curve was in use for a number of years from the early 1900s before the hydrocarbon fire curve was developed in 1970. The need for the hydrocarbon curve became apparent when it was clear that the burning rates of materials such as plastics, wood, paper, cotton or textiles did not match the burning rate of compounds like petrol and chemicals, which was far higher.
The standard fire curve of a cellulosic fire reaches 500°C within five minutes and is relatively slow to develop, although its intensity may ultimately reach or even exceed that of a hydrocarbon fire.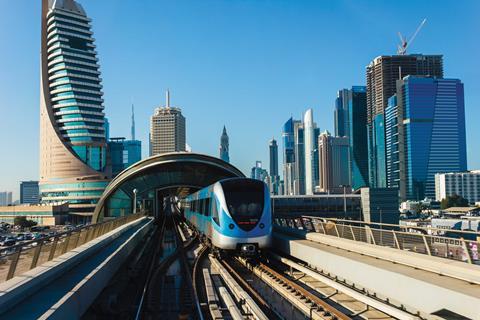 FIRE PROTECTION SYSTEMS
There are three types of fire protection systems used in infrastructure buildings: active, passive and reactive.
Active systems
These systems are designed to smother and extinguish the flame by means of water, foam, powder or inert gases. They can be effective in reducing the amount of oxygen available as a fuel and can act as a cooling agent. These systems can effectively eliminate a fire:
a. Sprinkler systems
b. Deluge systems
c. Halogen gas systems
Passive systems
Passive fire protection systems feature materials that do not change their physical form on heating, providing fire protection by virtue of their physical or thermal insulating properties. These systems are more commonly used in areas of buildings that require little or no decoration:
a. Concrete
b. Mineral fibre boards
c. Vermiculite cement
d. Cementitious
Reactive systems
These are film intumescent coatings that are specifically formulated to provide a chemical reaction upon heating so that their physical form changes and in doing so provides fire protection by thermal insulation and cooling effect.
Reactive intumescent coatings have a decorative appearance and can be used where structural steelwork is being expressed in a building. The dry film thickness (DFT) range – the thickness of a coating as measured above the substrate – can be from 200 microns to 5,000 microns depending on the fire protection time and size of steel to be protected. An epoxy intumescent has a much higher film build-up of up to 30,000 microns, but the finish has a rough appearance that is not generally used for a decorative finish.
An intumescent substance increases in volume and reduces in density when exposed to heat. It is a passive fire retardant and fire protector, which can insulate steel surfaces from further thermal attack. In the case of fire, some coatings soften, react and decompose to form a carbon barrier. A foaming agent produces foam and a non-flammable gas, causing the layer to expand significantly to create an effective barrier.
The intumescent DFT will change depending on the fire protection time, steel size, building use and the building complexity, while approvals for intumescents depend on the country, or in some cases will be guided by regional requirements.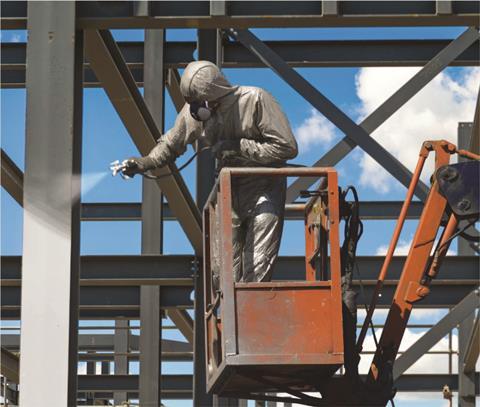 STRUCTURAL STEEL DIMENSIONS
There are many different types of steel profiles, commonly known as universal beams and universal columns and also called I-shaped beams and columns. Each steel section type can differ in dimension and weight and can have a different DFT depending on the fire protection time.
The lighter the steel section size, the faster the steel section heats up and so the greater the thickness of thin film intumescent material required. The heavier the steel section size, the more slowly the steel heats up – consequently it will require less intumescent paint.
The size of the steel section and limiting temperature are then used to determine the thickness of fire protection needed.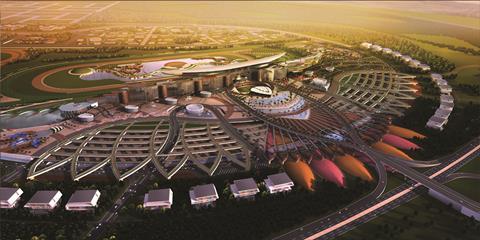 STANDARDS, CERTIFYING BODIES AND PRODUCT TESTING
Legislation and regulations identify what is required in terms of fire protection and performance.
It is important that there is also "Proof of Performance" from a third party who witnessed the testing. The certification approach offers manufacturers the means to independently demonstrate the proof of performance of their products, providing specifiers and purchasers the assurance that certified products will perform.
The industry's rigorous testing programme simulates actual conditions of weathering, applied loads and temperature extremities in typical local environmental conditions.
Regulation and certification not only applies to the finished product when it is applied to a structure, but to the whole process, from raw materials to manufacture to logistics. This ensures that the end product is the same high-quality, certified intumescent, no matter where it is produced in the world.
Fire protection requirements worldwide conform to different standards depending on the country and its building regulations, which presents a unique set of challenges that passive fire protection (PFP) coatings must comply with.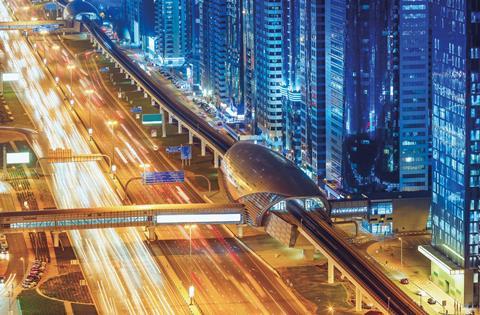 APPLICATION
Intumescent coatings must be applied over structural steel that has been newly primed.
The condition and age of the primer is very important and it must be approved and compatible with the intumescent product. The primer coat is applied in order to protect the steel substrate against corrosion. It forms a sound foundation for the subsequent coats of the intumescent paint.
A topcoat can be applied over an intumescent for aesthetic purposes where steelwork is being expressed as an architectural feature or for environments where durability is required. It is important that an approved topcoat is used.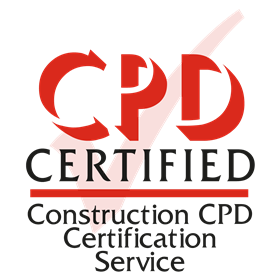 How to take this module
Assemble Media Group's CPD distance-learning programme is open to anyone seeking to develop their knowledge and skills. Each module also offers members of professional institutions an opportunity to earn between 30 and 90 minutes of credits towards their annual CPD requirement.
This article is accredited by the CPD Certification Service. To earn CPD credits, read the article and then click the link below to complete your details and answer the questions. You will receive your results instantly, and if all the questions are correctly answered, you will be able to download your CPD certificate straight away.
CPD CREDITS: 60 MINUTES
DEADLINE: 14 SEPTEMBER 2018

Privacy policy
Information you supply to Assemble Media Group Limited may be used for publication and also to provide you with information about our products or services in the form of direct marketing by email, telephone, fax or post. Information may also be made available to third parties. Assemble Media Group Limited may send updates about Building CPD and other relevant Assemble Media Group Limited products and services. By providing your email address you consent to being contacted by email by Assemble Media Group Limited or other third parties. If at any time you no longer wish to receive anything from Assemble Media Group Limited or to have your data made available to third parties, contact the Data Protection Coordinator at building@building.co.uk. View our full privacy policy at www.building.co.uk/cpd