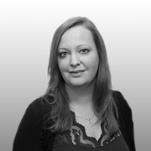 The average first-time buyer now needs to stump up a deposit of £26,000 to buy their own home; an off-putting, often unattainable sum which only starts to look reasonable when you compare it to the eye-watering £91,000 you would need to put down in London. Meanwhile, house prices across the country have still risen more than 4% over the past year, despite a marked slowdown in the pace of growth.
So how would you feel if, after finally scraping enough together to buy a new home, you then discovered that you had bought a house where the ground rent you owe each year, standing at £295 when you bought the property, would rise to more than £9,000 a year by the time you retire?
"The stress is immeasurable," is how one buyer caught on the wrong end of a so-called doubling lease on a Taylor Wimpey house put it this week. "This is life-changing."
The doubling leases, used on some houses sold by Taylor Wimpey between 2007 and 2011, have drawn strong criticism, with the housebuilder making a £130m provision in its latest results as it set up a fund to help affected customers. The issue has also sparked mounting scrutiny of the very concept of leasehold houses, even where the doubling clauses do not apply.
The idea of leasehold is not new; as we report, its origins can be traced back nearly a thousand years. Although critics have attacked it as a "feudal system", which leaves the leaseholder technically owning nothing while the freeholder has very few obligations towards them, its most common use, in flatted developments, does serve as a means of ensuring responsibility for the common parts of a building. But this logic goes out of the window when it comes to houses, where there are no maintenance obligations on the freeholder.
Bellway, another major housebuilder which has sold houses as leaseholds – although it says it has not made use of doubling clauses – defended the idea of leaseholds this week as a way of improving affordability for buyers. The company said that by receiving an annual ground rent, it could sell homes "at a lower cost to the purchaser than a freehold sale".
That may well hold some sway with buyers faced with reasonable leasehold terms: Bellway is clear that its leases will only rise in line with the retail price index, and that this will only kick in after eight years.
But the problem is that the existing system, as the doubling clauses show, leaves the door open to charges that can rise far higher than inflation. These leave the homeowner feeling conned, and in a situation they have no control over. The toll can be both financial and mental.
Mortgage lender Nationwide has now said it will not lend on new-build homes that have "unreasonable" ground rent clauses; it is understood that other lenders are also examining policies. This may force greater self-regulation of onerous terms in the market, but the issue has drawn so much attention that there are now serious questions over whether leasehold houses should be allowed at all. The Labour Party has pledged to "end the routine use of leasehold houses in new developments", while communities secretary Sajid Javid has said he is minded to ban the selling of new houses under leasehold.
Balanced against this concern is the argument about initial affordability, and similar arguments advanced by other housebuilders that the leasehold model has made sites viable. But this brings the issue back full circle to the fact that the UK's housing market, as illustrated by the affordability crisis, is broken. Even starting to fix that needs an urgent injection of new ideas.
One encouraging sign in the political jostling for position ahead of next month's election is that – despite the ubiquitous Brexit issue – housebuilding is emerging high up the parties' agendas. Labour's manifesto, officially released on Tuesday, confirms its pledge to build up to 100,000 council and housing association homes a year, in a programme analysts have estimated would cost around £15bn.
The policy may well have already had its biggest impact, with a series of manifesto leaks being followed by a Conservative pledge over the weekend to build a "new generation" of council housing.
The Tories have not allocated any new money to fund the pledge, but the political impetus to address housing shortages and affordability is moving in the right direction. It is to be hoped that this will open the door to fresh investment and fresh ideas – ones that don't leave homeowners with decades of crippling charges ahead of them.
Sarah Richardson, editor