The last few years have seen major developments in the way the UK's educational estates are funded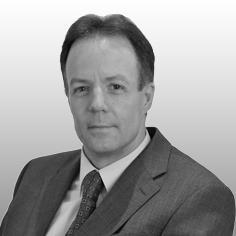 The austerity of the last few years has certainly affected the funding landscape across the education estate - from primary schools to universities.
Higher education underwent a sea-change in 2008 when the government abandoned the 50 year long policy of block grants to universities and other higher education institutions (HEIs), replacing it with higher tuition fees (backed by student loans). At a stroke this had both expected and unexpected consequences. The expected was a move of purchasing power to the student encouraging competition between universities. The unexpected was changes in course structure and building types to recognise this new world.
We learned new terms: "student experience" and "student focussed education" which translated into spend on students unions, student residential, and even (shock horror) libraries. The student experience has indeed moved on from two pints of lager and a bag of chips on Saturday night.
Following a pause in expenditure while the sector adjusted to the new reality, the floodgates have opened and many universities have unveiled plans to spend £100m-plus over a relatively short period. Whilst the government expected only a relatively small group of universities to charge the maximum tuition fee, for example, most charged towards the top of the range and only now is there starting to be some discounting (through bursaries).
The last administration infamously had the motto 'education, education, education', and plainly the current government feels the same way
Direct physical impacts on university estates as a result of this competitive landscape are clear. HEIs continued to produce well designed buildings, but with a greater intensity, grander masterplans, and a sharper focus on value for money, rather than showy overspend.
Another significant impact on the new environment is the focus on HEIs to run as a business, leading to a change in the way courses are managed. We have a growth of large lecture theatres to teach more students simultaneously, and a growth in business schools and arts courses as they are cheap to teach and in demand. Loss of the block grant meant that government could no longer dictate the balance of courses, and there is some evidence that pressure on science and technology courses has been offset by targeted government funding programmes, such as STEM.
Turning to schools there is a different picture. The Building Schools for the Future (BSF) spend leading up to the recession and the Priority School Building Programme since have kept many of our national contractors and their supply chains in business.
The wheel of spend turned full circle with the James Review, promoting cost savings made through a generic approach and reduced m2 costs. This led, in turn, to those contractors who now enjoy a buoyant order book of residential and commercial schemes, turning down school opportunities. The EFA has tried to address this issue with an inflation rise in the framework rates, while the contractors claim a 20% plus rise in their trade prices. This has simply led to a stand-off. Meanwhile the local authorities with a strong strategic development pipeline, particularly housing, are now looking to section 106 agreements to fund schools.
Then there are free schools. A recent Financial Times article suggested that the free school programme in Sweden was not delivering and questioned whether this performance would be repeated here.
I believe that the UK's long-standing providers - sponsors such as the Harris Federation and independent schools such as Wellington College - have huge experience and will continue to deliver their expertise across the sector. Their role, and that of the local authority, was in the spotlight at this week's education committee evidence session.
Between the buoyant HE market and a more constrained schools market are the Further Education colleges and university technical colleges (UTCs). After a quiet period following the debacle over the £5bn Learning and Skills Council college-building programme, we see successful colleges aligning themselves to both university and industry sponsors and proving to be a popular route both for students wanting to continue learning alongside employment, and employers who want new starters who can earn their keep.
It's been a rollercoaster few years but education remains a cornerstone of political and social policy - the last administration infamously had the motto "education, education , education", and plainly the current government feels the same way.
We are of course bound to see education's sub-sectors rise and fall in prominence as dictated by both political will and changing demographics.
My only plea is that new funding programmes consider long term plans for schools estates too - not piecemeal "patch and fix". Universities have shown this works.
Costing models must also take heed of maintenance and carbon efficiency across existing stock. This will lead to improved environments for learners and teachers, and better education outcomes.
Richard McCarthy is executive director for central government and housing in Capita's property and infrastructure business