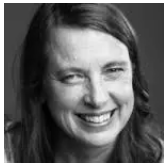 Watch Anne Kemp, fellow and technical director, Atkins and chair of UK BIM Alliance in conversation with Jordan Marshall, chief reporter at Building.
Kemp has 30 years of experience and provides advice to some of the UK's major infrastructure clients, including Crossrail, Eight2o, HS2 and Heathrow.
She is chair of the UK BIM Alliance and convenor of the International Standards Organisation committee for ISO19650, which has evolved out of the UK's BIM level 2, and the committee developing the strategy for global standards focused on managing information for the whole life cycle of infrastructure projects.
She works closely with the Centre of Digital Built Britain, working on the BIM Interoperability initiative and sitting on the management advisory board and the digital framework task group which is developing the National Digital Twin Programme for the UK.
She has recently been appointed as digital co-lead for the digital workstream of the Construction Leadership Council.
The interview ran on 22 October.