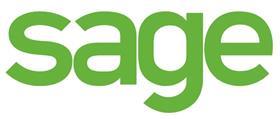 With the new IR35 tax rules coming into effect in April 2021, the coming weeks are critical for companies in the private sector who rely on subcontractors and freelancers.
On 24 February, our panel of experts talked through the changes and gave the audience the opportunity to ask any questions on the new operating legislation.
Some of the topics covered include:
What are the changes to off-payroll working and how will it affect your firm?
How can your company ready itself and what steps do you need to take?
How does this differ from the Construction Industry Scheme and what will the changes mean?
What are the additional costs involved?
How can you use technical support to ensure that your company remains compliant?
Our speakers will include:
Matthew Sharp, director, Fieldfisher
Jessica Jensen, product manager for compliance, Sage
Anthony Edwards, head of SMB pre-sales, Eque2
Chair: Jordan Marshall, chief reporter, Building