Eight in 10 said workplace not supportive
Most menopausal women feel they are not adequately supported by their employers, according to a Wates-sponsored report.
In a survey of more than 4,000 menopausal women, commissioned by gender equality charity Fawcett Society, eight in 10 said their workplace had no basic support to help with their symptoms.
Roughly 77% of women said they found at least one symptom "very difficult", with sleeping, brain fog and anxiety and depression listed as some of the most difficult.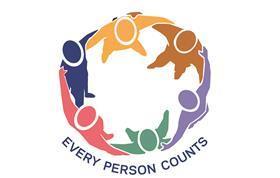 Respondents complained that their workplaces lacked support networks, absence policies or information sharing policies.
The Savanta ComRes survey found that 10% of menopausal and perimenopausal women had left work due to their symptoms, leading report authors to estimate that 333,000 women in the UK may have left the workforce due to the menopause.
It also found that 14% of women had reduced their hours at work, 14% had gone part-time, and 8% had not applied for promotion.
The survey, carried out earlier this year, also found that a disproportionate number of disabled women had left a job due to their symptoms – 22% compared with 9% among non-disabled women.
David Allen, chief executive of the Wates Group, said: "The real, lasting change that's needed to increase understanding and improve support around menopause can only be delivered through effective collaboration between business, government, and society.
"So, the provision of flexible working options, better training for managers and leaders, and access to support networks will have their maximum impact only if they're supported by a national public health campaign and easier access to primary care services."
The firm has developed its own guidance on the issue and last year announced it would roll out flexible working for all its 4,000 employees, including those who work on site.
Establishing flexible working as a default was among the main recommendations set out by the Fawcett Society, which also called on government to require employers to institute menopause action plans.
The survey also found that for many women it took multiple appointments to receive a menopause diagnosis from their GP – an issue which was reportedly particularly acute among black and minority women.
The report urged government to carry out a public information campaign and give GPs mandatory training to diagnose menopause earlier.
The society's chief executive, Jemima Olchawski, said menopausal were experiencing "unnecessary misery" and said that the women who had left the workplace as a result of their symptoms represented a "huge loss" to the economy.
"Our research shows that providing flexible working options, training for managers and support networks would hugely benefit women and in turn, encourage them to stay in the workforce," she said.
"For too long, menopause has been shrouded in stigma, we need to break the culture of silence and ensure menopausal women are treated with the dignity and support they deserve instead of being expected to just get on with it."
It follows reports the government is pledging to tackle shortages of hormone replacement therapy (HRT) medicine - used to combat menopausal symptoms - which are leaving some women feeling suicidal.
Health Secretary Sajid Javid announced in April he will be appointing an HRT tsar to help improve supply in both the short and long term.
Recent figures suggest the number of HRT prescriptions in the UK has doubled in the last five years but stocks are running low.
Every Person Counts
We know the industry has no shortage of suggestions for tackling construction's skills crisis, from reforming apprenticeships, to offering more flexibility, to increasing diversity, to providing better pathways from education to the workplace. Our Every Person Counts coverage aims to provide a place where debates can play out, views be aired and solutions shared on all these topics.
If you have an employment initiative you want to tell us about email us at newsdesk@building.co.uk with the subject line "Every Person Counts". You can also contact us via Twitter @BuildingNews and LinkedIn @BuildingMagazine, please use the hashtag #everypersoncounts. We look forward to hearing your employment stories.
You can find all our Every Person Counts coverage in one place on our website.
And if your organisation has a particularly strong record in this area, you could consider entering the Every Person Counts – People Strategy Award at this year's Building Awards.