Even people who like surprises are likely to end 2016 wondering if there isn't something to be said for 'boring and predictable'. The Building team reports on the rollercoaster highs and lows of one of the weirdest years on record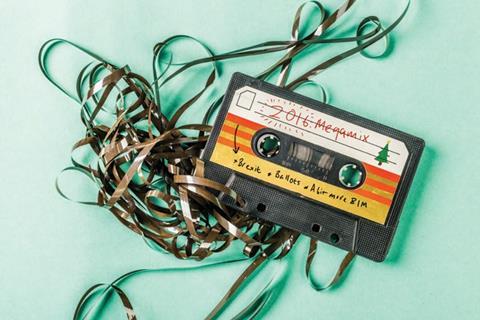 BIM Dong Merrily on High – the year for BIM Level 2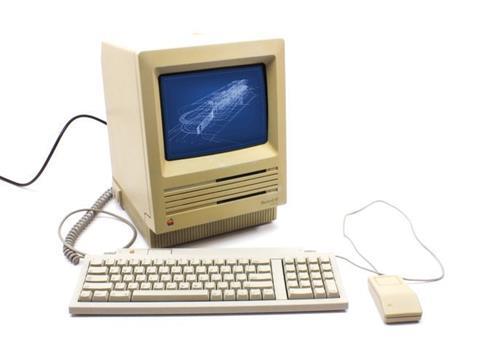 Forget the referendum, this year will be known – as far as BIM enthusiasts are concerned – as the year the government mandated BIM Level 2. As of 4 April this year, all central government departments have had to issue BIM Level 2 on their construction projects. The clients will issue employer information requirements on tenders detailing their BIM Level 2 requirements.
Building's annual BIM survey showed BIM uptake is very much on the up, as the number of survey respondents using BIM hit its highest ever level of 73% this year, up from 66% last year. More significantly, perhaps, the number of respondents claiming to have worked on projects using BIM Level 2 rose sharply, from 32% to 44% after stagnating the previous year.
Silent Night – those we lost in 2016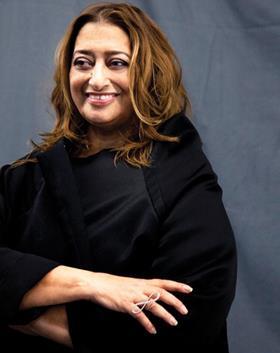 The death of Zaha Hadid, (left), aged 65 from a heart attack at the end of March transcended the world of architecture. People might not know much about the profession but they'd heard about Hadid. It brought legions of tributes and her face dominated the pages of newspapers in the days after. This month, Hadid's new maths gallery at the Science Museum opened and was the first of her projects in the UK to open since her death.
Another architect to pass away was Michael Manser who died in June, aged 87. Manser, who was president of the RIBA when Prince Charles made his notorious "carbuncle" speech, died after suffering a stroke. Paying tribute, Norman Foster said: "Michael was a force for good in his tireless support for modern architecture and design and the positive contribution that they can make to our society."
A month earlier, John Malyan, one of the founding partners of architect Broadway Malyan, died aged 85. He co-founded the firm with Cyril Broadway in the late 1950s and today it has more than 500 staff.
In July, Lakehouse founder and director Steve Rawlings died aged 63, just months after returning to the firm as a non-exec director after leading a shareholder revolt following a profit warning from the firm in February. Rawlings set up the Essex-based contractor in 1988, stepping down as the firm's chief executive in 2014 to spend more time running his training-focused social enterprise Building Lives, which closed earlier this summer.
In August, Britain's biggest landowner, the Duke of Westminster, Gerald Cavendish Grosvenor, died aged 64 after a short illness.
The Grosvenor family own major landlord and developer Grosvenor Estates, of which he was a former chairman. His 25-year-old son Hugh Grosvenor has inherited his dukedom and estimated £9bn fortune.
Fairytale of New York– Donald Trump as man of the year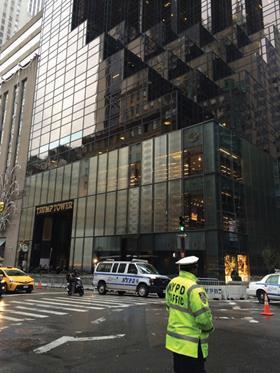 In the very limited sense that property billionaire Donald Trump was a rank outsider to become leader of the free world this time last year, you could call his ascent to the presidency a fairytale rise – although in the UK most would probably call it a Grimm Tale.
Many drew parallels between Trump's election triumph and the vote for Brexit in the UK. Populism, nationalism and protectionism are on the rise globally, providing a volatile backdrop to businesses trying to plan for the next few months, let alone years.
Aside from the macroeconomic and political implications of Trump's victory, both the US and UK construction businesses working Stateside are starting to scratch their heads as to what it might mean for their US operations. As Building found on a trip to New York in the week following Trump's shock victory, construction professionals were starting to see positives as well as negatives to having a property mogul with a $1tn infrastructure plan moving into the White House. It remains to be seen whether Trump can deliver on his dual promises to "rebuild" the US and to heal a divided nation.
It's The Most Wonderful Time of the Year – 2016's winners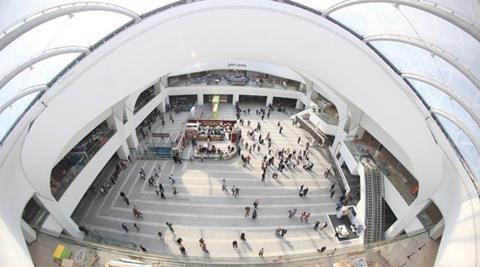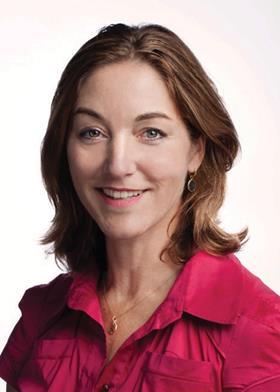 The industry recognised the achievements of leading architect Sadie Morgan at this year's Building Awards, where she was named Personality of the Year. With leading roles on the design panel for HS2 and on the National Infrastructure Council, as well as co-founding her own practice dRMM, Morgan's work has informed and shaped the construction agenda.
During 2016 a clutch of celebrated public projects were unveiled, including a trio of spectacular cultural schemes in London. There was Herzog & de Meuron's twisted brick-clad extension to the Tate Modern, the Design Museum was rehomed in Kensington's lovingly redeveloped Commonwealth Institute, and the Maths Gallery by the late Zaha Hadid opened at the Science Museum.
In the infrastructure world, Mace completed the glam revamp of Birmingham New Street station, resplendent in shiny steel cladding and a station concourse three-and-a-half times bigger than the old one – a worthy winner of Building's Project of the Year award.
In M&A, two major deals characterised the consultancy sector. WSP Parsons Brinckerhoff snapped up Mouchel Consulting from Kier in October for £75m. This was a welcome triumph for the firm after it was beaten to the acquisition of Sweett Group by rival Currie & Brown earlier in the year.
And it was good news for the hundreds of workers who had been blacklisted by construction companies. They won millions in compensation after a long-running legal battle finally ended in May. The GMB union said it understood the total compensation for blacklisting was about £75m for 771 claimants, with legal costs on both sides estimated at £25m. In a joint statement, the companies involved said they wished to "draw a line under this matter". Quite.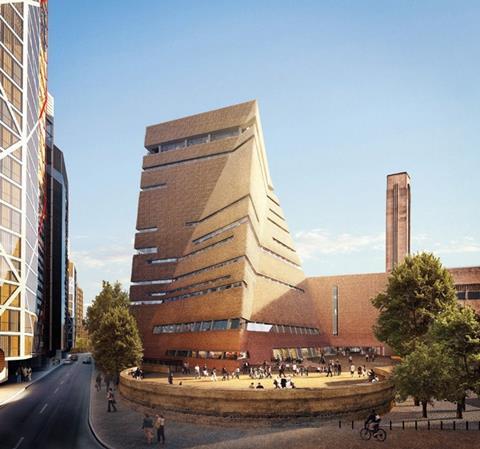 Do You Hear What I Hear? – the year in quotes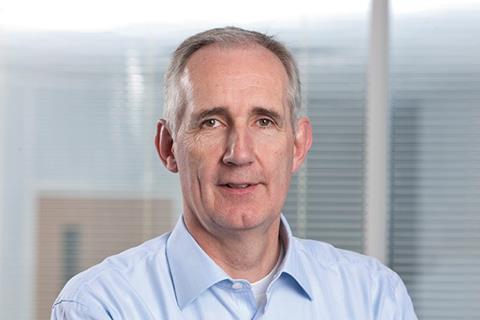 "Brexit means Brexit"
Theresa May uses the now-ubiquitous phrase for the first time in a leadership campaign speech in July shortly before becoming prime minister
"[Our CEO vacancy] will not be filled by a member of the McAlpine family"
Sir Robert McAlpine spokesperson comments on what's next after shock departure of boss Tony Aikenhead in July
"You get on with it. There will be opportunities coming out of Brexit."
Currie & Brown boss Ewan McEwan comments on Brexit after buying UK consultant Sweett the day after the EU referendum
"Proven technology will enable us to create high-quality homes … and help solve the UK's housing crisis."
Legal & General announces plans to build 3,000 modular homes a year in February
"I was on occasion questioned as to why the Olympic Park aquatics centre was expensive. My answer was that great cities need iconic buildings, that they inevitably cost more but provide a lasting legacy. Zaha Hadid's design does just that."
Former Olympics delivery boss John Armitt pays tribute to the late Zaha Hadid
"We will build a great wall along the southern border. And Mexico will pay for the wall. One hundred per cent"
Donald Trump's outlandish infrastructure policy gets an airing on the campaign trail in August
"We've still got 19% [of the problem jobs] to go, and we can always be surprised, but we've got most of that behind us."
Balfour Boss Leo Quinn (pictured, top) is cautiously optimistic in August – despite the contractor posting yet another pre-tax loss, of £21m for the first half of 2016
"I am proud that after years of discussion and delay this government is taking decisive action to secure the UK's place in the global aviation market'
Transport secretary Chris Grayling (pictured, left) on the decision to choose Heathrow over Gatwick for airport expansion in October
"It's hard to understand how someone with such extreme views could win. It's just incredible. We've got to be ready for whatever's gonna hit us"
Carlos Valverde, a part-Hispanic construction manager on the World Trade Center, comments on Trump's election victory in New York in November