On the eve of this year's Ecobuild event, Building asks the cream of construction's young sustainability talent how they think this government has done on the environment - and what they're hoping for from the next one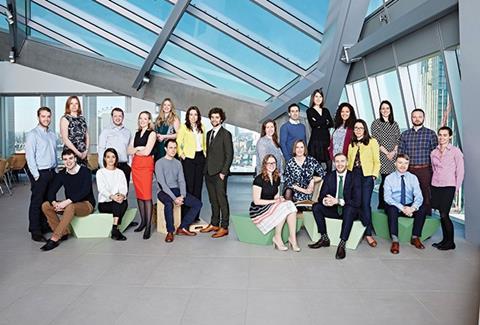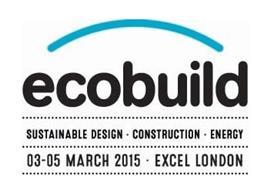 A debate on "Delivering sustainable buildings that work - are we up to the job?" takes place on Wednesday 4 March, 10:30-11:30. For more programme information go to www.ecobuild.co.uk
It's been tough being an eco-evangelist during the last few years when many people's thoughts have been more focused on keeping a job rather than saving the planet. But while environmental issues may have slipped down the public's pecking order, for the new generation of construction professionals, sustainability remains a key concern.
For the fourth year in a row, to tie in with next week's Ecobuild conference, Building has canvassed the construction industry to find out the professionals under the age of 40 who are making a difference in terms of improving the sustainability of the built environment.
Leading figures in the sustainability sector, previous names on the list as well as Ecobuild speakers, all submitted nominations, which were then whittled down to a 50-strong list by the Building editorial team.
We caught up with a number of the 50 people, who represent the cream of young sustainability talent, at Building magazine's new BREEAM "excellent" standard office at London Blackfriars, designed and built by some of the top names in the sector. We asked them on their views of the current government's sustainability policies, and what their principal hopes for the next government are.
On the eve of this year's Ecobuild show, the 50 are in no doubt that they have an uphill battle on their hands - giving an average rating of just over four out of 10 to the government's efforts to tackle climate change.
However, they are generally optimistic that despite some backtracking on the policy front, the effort to improve the sustainability of the UK's built environment is heading in the right direction. And with talent like this, the UK's construction industry is well equipped to play its part.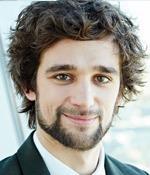 Zack Gill, 29
Senior energy solutions engineer, Willmott Dixon Energy Services
Zack Gill was switched onto sustainability after his parents downshifted to a home in Andalusia. The home is cut off from the electricity grid, meaning that they depend for heat and power on their own solar panels and firewood that they must cut themselves. At the University of Bristol, Gill completed a doctorate in engineering, looking at the real-life performance of buildings by using and developing post-occupancy and building performance evaluation techniques. He has continued this work at Willmott Dixon since joining the firm in 2011.
Have you been impressed by the government's record on sustainability?
"There's a lot of going on behind the scenes with people like the Zero Carbon Hub, who are working to make sure that sustainability is taken out of the political cycle, irrespective of which party is in power. A lot of similar things would have happened, whether it was Labour or the coalition, but maybe in a slightly different way, such as minimum energy standards.
"Sustainability is like wrestling a gorilla - don't give up when you are tired, give up when the gorilla is tired. It's not going to go away and we all have to work on it, it's not an individual effort, it's for everyone."
Do you feel personally responsible for driving change in the industry?
"Yes and no. The complex challenge of sustainability isn't likely to be solved by individuals like myself. That'd be equivalent to bailing out the Titanic with a teaspoon. Frankly it's the teams and collaborations springing up all around us that I feel most engaged with, inspired by and who really have the ability to revolutionise the industry. Saying that, if any of them I'm involved with happen to be influenced by me along the way, then I'm not going to stop them."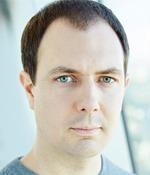 James Allison, 34
Associate, Bennetts Associates Architects
"Our present way of life is unsustainable. There is no alternative but to implement change, ensuring a sustainable future for the planet. All industries, with commitment, leadership and incentives from central government, must grasp this idea quickly before the effects of global warming become irreversible, damaging our environment beyond repair."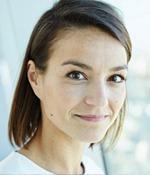 Alicia Freire, 33
Director, Twin Earth
"My main hope is that we start to tackle energy use by making it a national infrastructure priority. The government needs to take the retrofit agenda more seriously given that an estimated 80% of existing buildings will still be in use in 2050. In addition, I hope we can place more weight on actual energy performance of buildings through improvements to the way we design, monitor and learn from our buildings, as well as improving construction practices."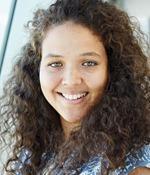 Ruth Dreyer, 30
Architect, HLM
"As we move closer to the 2020 Energy Performance Buildings Directive, there is increasing pressure for a clear zero carbon policy to be defined, particularly for non-domestic buildings.
"So much great innovation in design and materials has come from the challenge of sustainability that it's no longer the hairy green monster it was once feared to be.
"When the great demand for new housing is tackled, serious consideration should be given to the legislation on futureproofing of new houses against flooding. The seasonality of the issue means come the election period, flooding is often no longer at the forefront of policy or funding."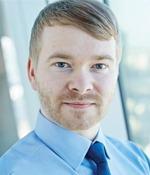 Craig Mellis, 31
Technical services manager, Salix Finance
Mellis works at Salix Finance, which provides interest-free loans to public sector bodies for installing energy efficiency measures.
How do you rate the government's record on sustainability?
"Over last five years we have had considerable investment [in energy efficiency] from the government. It's allowed us to grow and enabled projects to happen that otherwise wouldn't. I imagine that a lot of people that you talk to will be disappointed, but they [the government] have recognised the need to put money into energy efficiency in the public sector. To keep receiving funding through times of austerity has been quite positive.
"Where cuts are being made it's important that money is spent where it's going to have the most impact. Education is quite a challenging area but there's so much potential because the amount that's spent by schools on energy is amazing. Even if they were able to save 10-15%, that could be reinvested in urgent maintenance works or frontline services."
Are you optimistic that the policy environment for delivering sustainable building will improve?
"The only way we can do it is by being optimistic. If we take a defeatist attitude, it's never going to work, so it's up to us to really bang the drum and make sure that the government continues to invest where it can. We have seen continued investment, and we hope that continues and we are able to do more because we need to: there's no ifs or buts, it's a necessity."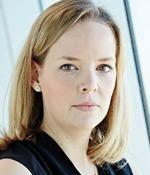 Elisabeth Filkin, 28
Senior consultant, JLL
"Having done the Forum for the Future master's programme I strongly believe in the importance of my role as a 'positive deviant' to drive change in whatever industry I work in. We all have an opportunity to be change agents not just in a traditional 'top down' sense but from the 'bottom up' too."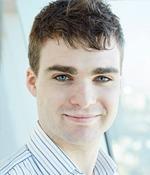 Tom Gwyn, 26
Electrical Engineer, XCO2 Energy Ltd
"Far too often, buildings are designed to only be as efficient as regulations and policies require them to be, largely owing to the additional capital cost incurred to invest in sustainability. However, there are an increasing number of buildings which go the extra tonne of CO2 and showcase how design teams and construction teams can deliver extremely well executed, sustainable buildings."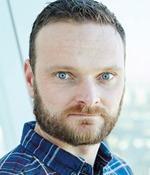 Anthony Heaton, 33
Sustainability adviser, BAM Construction Ltd
"The construction industry by its very nature is an incredibly adaptable fast-paced industry constantly changing the way it works. Where the construction industry lets itself down however is the speed of implementation of these changes. However, much like an unyielding animal the construction industry needs training and a little persuasion."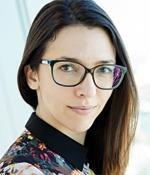 Marie-Louise Schembri, 35
Principal sustainability consultant, Hilson Moran
Schembri, who is from Malta, initially wanted to be an architect, but took a post-graduate in environmental design and engineering after developing a strong interest in sustainability. The main project she is working on is the regeneration of the Royal Docks, by London City Airport.
Have you been impressed by the government's record on sustainability?
"The good news is we have continued on the road to zero carbon and the momentum hasn't stopped. What's perhaps disappointing is the lack of vision for the non-residential sector on zero carbon. We have a good idea on what zero carbon will look like in the residential sector but on non-residential, we are just guessing.
"I would also like to see a realignment of priorities in terms of decarbonised grid, making real investments for cyclists and improving air quality for pedestrians.
"We have come a long way and it doesn't look like it can stop. We know how to do it and we are ahead of time in terms of what is expected, so there is no excuse for going back. We are on the right track."
What's your key message for your peers?
"It's time for people to think in a more interdisciplinary way, for architects to think more like engineers. We need to break down barriers between the different disciplines."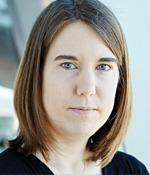 Mary Livingstone, 28
Senior sustainability consultant, AECOM
"I hope that the next government will be able to help deliver a good agreement at the UN Climate Change Conference in Paris in December, and will achieve or exceed the UK's second carbon budget target through implementing substantial low carbon measures rather than due to other factors such as the economic recession."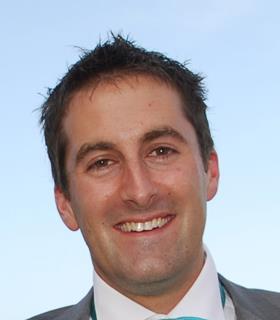 Dan Nicholls, 34
Principal development officer, Cornwall council
"The incoming government must put community at the heart of its sustainable energy agenda, but do so on commercial terms. This should start with community energy and local energy markets, which should become a priority for energy planning and policy-making. There is a role for all parties within these emerging models but, critically, they give those that live with, use and pay for the energy system a real chance to share in the benefits of our society's low carbon transition. My hope is that the next government will build on its initial steps to ensure a sustainable energy policy."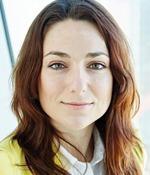 Gemma Bourne, 31
Head of social sustainability and Lend Lease Foundation - Europe
"I find it challenging not to be disappointed with the Coalition's record with sustainability in the built environment. It did look promising at the beginning with the pledge to be the 'greenest government ever' but there have been lots of contradictory messages since then."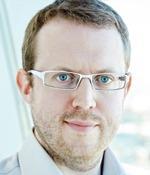 Chris Peachey, 33
Project consultant, LDA
Town planner Peachey works at landscape design and planning consultancy LDA, where he works on renewable energy projects. His recent projects include winning permission for a 49 MW solar farm in the countryside to the south-west of Cambridge.
Have you been impressed by the government's record on sustainability?
"They did really well in the first few years. We had a combination of financial incentives and some great innovation: that gave investment a boost and it created a new supply chain for solar and wind farms. But in the last year or so, the government has created a really uncertain environment because of negative messages on solar farms. Investors want to put a lot of money into these schemes but if the government is putting out those kind of mixed messages, it doesn't help."
What are your hopes for the next government?
"More certainty on the subsidy regime for renewable is one. Also on the planning side, I would advocate stronger planning policies for renewables. Local authorities are required to set out how much housing is delivered. However, I would argue that climate change is even more urgent so I would advocate a similar approach for renewables and decentralised energy. I would also advocate more use of neighbourhood planning so that communities can advocate what kind of renewable is best for them."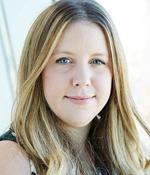 Jessica Marsden-Smedley
Project manager (retail), Argent
"There is much more that can be done in the way of government legislation and incentives to support a sustainable approach within the retail sector. The government [should] take recognition of the fact that holding back on sustainability removes responsibility from those who are in the position to make a change. I urge the government to think about supporting UK business by providing incentives in the form of subsidies or grants for sustainable design within the retail sector."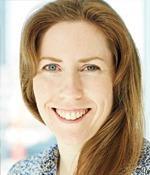 Philippa Stone, 33
Group head of sustainability, ISG
"What's my sustainability wish for the new government? I'd like to see the UK be a global leader on climate change through further investment in energy efficiency and renewables and by putting in place the infrastructure to enable people to lead low carbon lifestyles. The UK needs to set stricter reduction targets and offer greater technological and financial help to developing countries to cut emissions."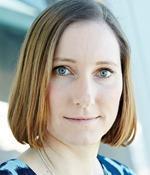 Alex Willey, 33
Head of asset sustainability, Affinity Sutton
Willey runs the sustainability team at Affinity Sutton, which is one of London's biggest housing associations. In this role, her main responsibility is to oversee the registered social landlord's work on energy efficiency and tackling fuel poverty.
Have you been impressed by the government's record on sustainability?
"Some pretty significant steps have been taken, such as the Green Deal, but those have been overshadowed by some massive steps backward. Broadly speaking, there's been an inconsistent policy framework, which has removed certainty.
"Although it might be wishful thinking, we need a clear and consistent approach that goes beyond one term of government. This approach should also recognise the holistic value of sustainability to take into account social issues like fuel poverty. The focus so far has been on the environment, which sometimes loses sustainability points within government."
Are you optimistic that the policy environment for delivering sustainable building will improve?
"It must if we are to meet our climate change targets. From our perspective as a social landlord, we need to fight the big and rising problem of fuel poverty. I hope the government recognises that."
How well is the industry responding to the challenge of sustainability/climate change?
"They've had to be very quick on their feet with the [policy] shifts. There's willingness and enthusiasm but we haven't able to test at scale yet due to shifts in policy."

The rest of the top 50 sustainability stars
Malcolm Archer, 33
Associate, Davies Maguire Whitby Structural Engineers
James Baron, 29
Architect, Assael Architecture
Laurynas Bliukis, 32
Structural engineer, GNC Engineering
Matt Bridgestock, 37
Director /architect, John Gilbert Architects
Elrond Burrell, 39
Associate, Architype
Rachel Cakebread, 27
BREEAM special projects engineer, BRE
Alison Davis, 25
BREEAM manager, Skanska
Sophie England, 24
Graduate sustainability consultant, Arup
Lee Fletcher, 35
Sustainability manager, Mace
Mark Follos, 39
Senior site manager, Crest Nicholson
Maxime Garcia
Graduate civil & timber engineer, CLDB
Emmanouela Georgitsi, 29
Sustainability consultant, HTA Design
Julie Godefroy 35
Associate, sustainability team leader in London, Hoare Lea
Oliver Goddard
Assistant, Arc Architects
Charlotte Hardy, 28
BREEAM public sector lead, BRE
Hanna Hayward, 26
Sustainability advisor, Bam Construction - London region
Sam Henderson
Environmental co-ordinator, Hammerson
Nick Hogg, 34
Manager, Deloitte Real Estate
Emma Hoskyn, 34
Director, Upstream Sustainability Services, JLL
Ruth Hynes, 27
Manager, CIRIA
Ewan Jones, 31
Principal engineer, Aecom
Eirini Matsouki, 36
Senior sustainability consultant, Faithful+Gould
Sharon Mungovan, 34
Sustainable materials director, Skanska
Cara Palmer, 33
Group sustainability manager, Wates Group
Antonio Pisano, 33
Director, Marcel Mauer Architecture
Dr Sarah Price, 31
Senior consultant, Encraft
Will South, 29
Building fabric engineer, Etude and Cocreate Consulting
Adrian Speller, 32
Director of sustainability, Speller Metcalfe
Emily Stephen, 32
SEDAbuild school development officer
Jonathan Taylor, 37
Sustainable development team leader, London Borough of Tower Hamlets
Jamie Trybus, 24
Sustainability manager , EC Harris
Jon Waite, 30
Associate, ChapmanBDSP
Helen Wickham, 28
Group sustainability manager, Berkeley Group
Ralph Wilson, 29
Ventures manager, Arup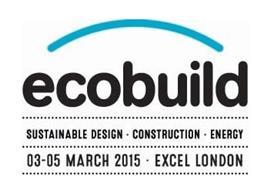 A debate on "Delivering sustainable buildings that work - are we up to the job?" takes place on Wednesday 4 March, 10:30-11:30. For more programme
information go to www.ecobuild.co.uk