The strategy document for BIM Level 3 - Digital Built Britain - is big on aspiration but comes up a little short on the details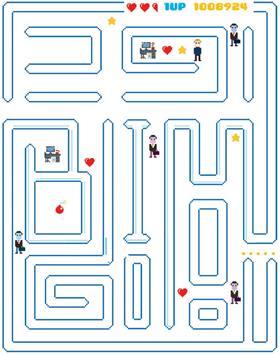 It's fair to say that the launch was low key. Given that this document is intended to shape the UK construction industry over the next decade, the government's BIM Level 3 strategic plan, entitled Digital Built Britain, slipped out almost unnoticed on 26 February, one of the last acts of business secretary Vince Cable before parliament closed ahead of the general election.
It has far-reaching ambitions (see overleaf). But what are the implications for a construction industry still struggling to get to grips with BIM Level 2?
First, Digital Built Britain (DBB) appears to be not so much a definitive prescription of how the industry should work, more a "vision", as Richard Saxon, former UK BIM ambassador for growth, puts it. "At a guess, this was cobbled together with limited time because of the onrushing election. It's a bridge to get over the election, not the last word. The content is not everything, but the vision is," he says.
"The aspiration is great to see," agrees Peter Barker, managing director at BIM Academy, while Bafour Beatty's head of BIM, Peter Trebilcock, describes DBB as "the most ambitious and far-reaching government document I've seen in my experience in construction".
The title is significant. Rather than being badged simply "BIM Level 3", the term Digital Built Britain is an acknowledgement, observes Saxon, of how "the government vision is of construction as an enabler of the wider economy, including the Smart Cities strategy".
Collaboration
One word that jumps out from DBB more than any other is "collaboration", which appears 20 times in the 48-page document. "Collaborative" is mentioned 16 times. There's also a call for more social media uptake and an "appropriate toolkit to encourage wide adoption and usage".
Collaboration is "absolutely central" to BIM, says Saxon. "DBB will push us towards a more complete service offer from an integrated supply chain. Companies like Laing O'Rourke are already moving in that direction.
"We will become more like suppliers of industrial goods rather than buildings, where the product is guaranteed. Rolls-Royce wouldn't do anything else.
"With one team, you stand or fall together. Weak members are replaced. And because it is one team, the client can't point to anyone in particular on matters of negligence."
[Digital Built Britain is] a bridge to get over the election, not the last word. The content is not everything, but the vision is

Richard Saxon, former UK BIM ambassador
But there are obstacles to be overcome, Saxon concedes. "The problem is that companies are scared about sharing information," he says. "Their legal advisers and insurers don't like it. There is a tingle of concern in the legal and insurance profession that disputes will be reduced if the BIM vision is fully realised."
One of DBB's aims is creation of a new contractual framework for BIM projects, which would move the industry towards the one-team approach Saxon advocates. At the moment with Level 2, the BIM protocol acts to knit the use of the software models into existing contract forms such as NCT and NEC. However, for Level 3 to work, the DBB anticipates that a more comprehensive new suite of contracts would be preferred in order to create a more integrated project team.
This new style of working would include integrated project insurance (IPI), where progress is already being made. Last month, the first contract to be competitively tendered using IPI, Dudley College's £10m Cabtech scheme in the West Midlands, was awarded to a team that included contractor Speller Metcalfe and structural engineer Pick Everard. For this project a newly-created "alliancing" contract needed to be drawn up to get the scheme off the ground.
Saxon can't see a new contractual framework "happening overnight", but believes that "more advanced BIM users are already using more collaborative contract forms such as PPC2000 or JCT Constructing Excellence".
However, Trebilcock says that BIM rarely seems to affect choice of contract on a project. "The client's team picks the contract, and we work with what we're given," he says. "We have often worked on projects where the client's designers have used BIM with no input from us and we just come in as the builder," he says.
"You can realise benefits from BIM through any form of contract, even if you're not involved in the design - better logistics management, clash detection - but the optimum would be a more collaborative contract which encourages early engagement."

Clients
In light of this, it's not surprising that BIM training for public sector clients is a key goal of DBB. This is vital, Trebilcock says. "We are already explaining BIM's benefits to our clients, but it doesn't help that there is no government guidance to say 'this is how you use BIM on a school, a hospital, a road'," he explains.
Barker believes that clients see BIM as costly. "They worry their professional fees will go up if they use BIM," he says. "There is also a sense that BIM is an add-on to a project, rather than being an integral way of managing it.
"This is why professional services need to step up to the plate and provide better advice to clients. Architects will say, 'that's not our job'. But they complained in the 1980s when project managers took away a chunk of their role. Now they have a great opportunity to expand their influence."
Stitching together the vision for a more collaborative industry with better informed clients is the technology. DBB wants Level 3 to be based on the data exchange processes from Level 2, but with more extensive data definitions, such as model views, "allowing interoperable sharing of information at key stages". To the layman, the difference is simply that Level 3 is able to put more complex and more extensive data in to the model. In addition, besides being used at a project level, the data could also be used in a wider sense to provide asset information for so-called "Smart Cities" or "Smart Grids."
Another key difference is that where BIM Level 2 sees different parts of a project team create their own BIM models and then share information using common protocols in the "Common Data Environment", Level 3 will require all parts of the team to collaborate around a single BIM model. However, there are practical issues to the notion of all members of a project team working simultaneously on one piece of software.
"If it becomes a free-for-all, it could be chaotic," says Trebilcock. "So it will require rigorous discipline to manage how people use the software. Where we all know each other in the supply chain, that's fine. But where other parties come in who we don't know, we start to get nervous."
Another technology concern is pipeline capacity. "Can we handle the amount of data that BIM will increasingly generate?" asks Trebilcock.
Balfour Beatty is already using cloud technology on its BIM projects, which DBB envisages becoming more widespread. "That's the direction of travel," says Trebilcock, "but there are concerns about security of data, and the government has said that all cloud servers must be UK-based."
Most construction clients will typically run FM software to manage their existing building stock. Changing this software to accommodate BIM has wide implications

Peter Trebilcock, Balfour Beatty
If DBB's vision is of a single, integrated project team, which also brings FM inside the tent, then presumably the software must follow suit. But at present, there is no integrated, cradle-to-grave product, according to Trebilcock.
"Designers, constructors, FM all have their own programs, because they all do slightly different things," he says. "But then you have inefficiencies with the transfer of information.
"Most construction clients will typically run FM software to manage their existing building stock. Changing this software to accommodate BIM has wide implications: new software, training, paying someone to integrate the BIM model."
Change
DBB makes many assumptions about the pace of technological development. It clearly expects software vendors to come up with the goods, and criticises current BIM software for being "so complex only a small community of interested parties can actually use the systems".
It also expects much from the Internet of Things, which will "capture in-use performance data" and anticipates that this "data will transform the way we manage and deliver our assets".
Saxon and Barker both feel that the construction industry, software houses, and academia will be expected to support all this development, particularly given that BIM Level 3 funding was cut in the last Autumn Statement.
The original government plan for BIM envisaged Level 3 being adopted ultimately on all public projects, but without a specific starting date, and there remains a sense of vagueness about this in DBB. In fact, 2019, the date that had been mooted, is not mentioned at all.
This perhaps is an acknowledgement that the roll-out of BIM Level 2 was flawed. "The language was often obscure and impenetrable, and frightened clients away," says Barker. "The aspirations in 2012 were maybe too high, and so we fell into a trough of disillusionment."
Saxon believes DBB should be seen as a "roadmap" towards the industry's "industrial strategy", Construction 2025.
If the strategy document is vague in places, it makes clear the benefits of its vision. Besides the much publicised efficiency targets for 2025 - 50% reduction in programme, 33% reduction in costs - it also sees huge export potential in the UK's digital construction knowledge.
Barker agrees that the potential is there. "We work in Hong Kong and Australia, and the UK is seen as an international leader in this field," he says. "They have no central government mandate to use BIM out there. So they look to the UK for expertise. The ambition of DBB to be a world leader in export of BIM services is absolutely realistic."
Key goals of BIM Level 3 government strategy
Creation of a set of new, international "open data" standards to enable easy sharing of data across the entire market.
Establishment of a new contractual framework for projects that have been procured with BIM to ensure consistency, avoid confusion and encourage open, collaborative working.
Creation of a "cultural environment" which encourages greater co-operation, learning and sharing of knowledge and information.
Training public sector clients in the use of BIM techniques such as data requirements, operational methods, and contractual processes.
Driving domestic and international growth and jobs in technology and construction.