If Brexit is going to make it harder to win European contracts, BIM Level 3 could be a vital selling point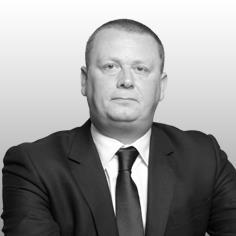 The April 2016 deadline for all teams working on government projects to use Building Information Modelling (BIM) Level 2 saw very few firms accredited. Even at the start of June only eleven companies had been certified by The Lloyds Register, BSI Group or Ocean Certification - including ourselves, we believe the first truly interdisciplinary consultancy to achieve Level 2.
The feeling in the industry is that the focus on the April deadline certainly increased activity around BIM over the last four years. As a result, it put the UK ahead of much international competition. More firms are certainly using the collaborative processes and getting to grips with the CAD technology, even if they don't have a Level 2 certificate yet.
Now, even with few firms accredited at Level 2, the government has set its sights even higher, with the development of the next generation of digital standard - Level 3 BIM - under the 'Digital Built Britain' Programme.
But is that realistic, given the National Audit Office's prognosis that, without urgent action, a third of major government projects due in the next five years are "in doubt" or "unachievable"?
With the recent Brexit vote meaning it may be difficult for UK construction firms to secure European contracts, BIM accreditation may become an important factor
Firms need to realise it is by using enablers such as BIM techniques and technology that the British construction industry and partners in the supply chain will in future deliver major projects such as roads, railways and hospitals, both on time and on budget.
They also need to realise this is an international standard and one day British firms may not be able to get work abroad if they are not BIM accredited to the right level. Germany has announced it will be the standard for construction projects and other countries will doubtless follow suit. And with the recent Brexit vote meaning it may be difficult for UK construction firms to secure European contracts, BIM accreditation may become an important factor.
As always, the fragmented nature of the UK industry, poor client leadership and consultants who are struggling to find experienced Revit staff or train up their own, all contributed to the instances where the deadline was missed. The single biggest factor was the lack of trained and experienced staff on all sides of the equation and this requires investment. But it also requires new ways of working, too.
More firms should embrace the BIM opportunity for accurate, accessible and consistent digital information sharing. At McBains Cooper, we have used it for several years, with every project that comes into our design studio worked up using Revit, to create a fully co-ordinated design. Our various teams work as one with clients, as they develop solutions in three dimensions, and produce information that is actually useful to both contractors and the ultimate client.
Because our teams share the same open plan studio space, co-ordination happens as we go, not in the "stop-start" fashion typifying projects made up of disparate teams scattered across London and the rest of the UK. Boundaries between disciplines are blurred, so the focus becomes the project. Our BIM models will go straight to manufacturing and assembly plants, to create the buildings that have been fully tested in the virtual world before being rapidly assembled on site - much like the aerospace industry does now.

So I would advise any firms, particularly those who want to contend for public projects, to embrace BIM for the enormous benefits it brings to your business and your entire way of working.
That's why it's right that we should all be thinking about how we look to reach BIM Level 3. The good news is that while Level 2 takes quite a bit of work to achieve - once the computer systems and software are in place and the collaborative methodology embedded in the workplace culture - the step up to Level 3 will be significantly easier.
Mark Leeson, Director of Design at leading interdisciplinary property consultants McBains Cooper