With some main contractors taking delivery expertise back in house in the hope it will reassure clients they can get the job done, Joey Gardiner asks if the subcontracting model has had its day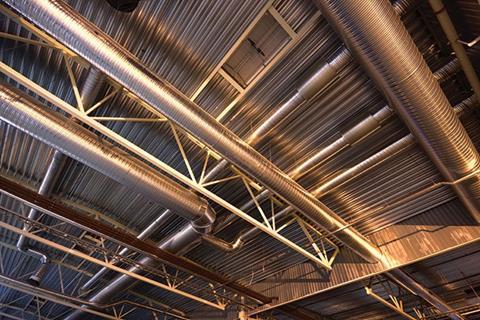 There's something funny in the air. Wates' purchase last week of the bulk of Shepherd's construction business is more than just a story about an expanding company boosting its turnover. Because as well as bringing with it a large number of contracts and important construction clients, the acquisition, through the purchase of Shepherd Engineering Services (SES), also allows Wates to fully deliver its own M&E work for the first time. Chief executive Andrew Davies told Building last week the firm had taken the decision in order that it could de-risk more complex projects for clients, and potentially receive a higher margin for the work.
This comes after the developer behind the gigantic Battersea Power Station regeneration project, BPSDC, said it picked French-owned contractor Bouygues for the £1bn third phase of that job specifically because the firm could deliver in house the complex concrete packages. Without this in-house expertise, it said, it viewed this aspect of the work as a major risk to the success of the project.
While this all sounds eminently sensible, it also runs counter to 30 years of industry practice. Most contractors have over the years slimmed down their technical capability in the face of fluctuating demand, meaning actual delivery is increasingly subcontracted to specialists. This subcontract model, developed in the teeth of the 1990s recession, has protected many from the worst ravages of the recent downturn by avoiding the need to take large workforces onto their books.
But with confidence high that the next economic dip is still some distance away, clients, contractors and specialists are all busy calibrating their businesses for years of steady growth, attempting to work out what commercial models will succeed while the going is good. So, what might be driving these changes, and is Wates' bold move likely to be the first of many?
The fractured structure of the industry, with the huge main contractors presiding over a supply chain of multiple tiers and tens and tens of thousands of smaller firms, is now taken for granted as the way the industry works. But it hasn't always been like this. Before the recessions of the 1970s, 1980s and 1990s, construction firms prided themselves on their technical capability to deliver jobs themselves. But the pain of those downturns, which left them employing thousands of skilled staff with nothing to do, meant that by the 1990s, most had slimmed down to a core business which simply brought together independent specialist firms to build out jobs. Steve Beechey, group strategy director at Wates, says: "When I entered the industry in 1989, a lot of companies still employed all their own labour. After the recession, everyone moved to the subcontractor model."
It didn't take consultants from McKinsey to point out the benefits of this business model: subcontracting work meant firms could be more commercially and technically agile in responding to market trends, leaving them far less exposed in the event of a downturn in workload, and able to pick and choose from the best specialist expertise in the market. While Balfour Beatty, Kier and Laing O'Rourke are among those to have retained an M&E delivery capability, no major contractor other than Laing O'Rourke – with groundworks, piling, plant and concrete businesses among others – has retained a significant number of different disciplines in house.
But there are signs that, with the recovery, the market is changing, with the Construction Products Association predicting steady growth of 13% in output between now and 2017. Firstly, the rising market is making it harder to secure reputable specialist suppliers at reasonable prices in an acceptable time-frame. This lack of corporate capacity is allied to a wider shortage of people with the necessary skills overall.
With costs rising, experienced clients, including public sector and infrastructure clients in some cases, are looking for ways to make the business of construction leaner, and increasingly questioning the value in paying for main contractors who are suddenly putting a higher cost on project risks, but offering relatively little in the way of technical capability.
As one well-placed M&E industry source puts it: "This is an incredibly sensitive issue at the moment. Change is in the air. There is no extra capacity and there is just huge demand, and people are scrambling around looking for ways to respond. Some main contractors are being sorely tempted to buy up specialist capacity, but at the same time some specialists are realising main contractors aren't the only game in town and are looking to take on design and build work."
Main contractor specialisms
Laing O'Rourke
The contractor, owned by former concrete specialist Ray O'Rourke, has always been a pioneer of the integrated construction model, retaining a groundworks business in Expanded, an M&E business in Crown House, a plant business in Select, a pre-cast concrete business in Bison and an interiors and joinery business in Anlor. Privately owned, the huge contractor is regularly hailed as one of the most innovative in the UK, and recently committed to invest in a new off-site manufacturing plant – its second. However, its competitors would say that its unique model has not been able to protect it from the ravages of the downturn, and indeed it pinned its European business' recent £58m pre-tax loss in part on problems with its existing off-site manufacturing business.
Wates
Wates' purchase of Shepherd Engineering Services (SES) was part of a wider deal which Wates says will see it boost turnover by £300m in the first year of trading. M&E contractor SES turned over £204m in its last full year's trading and Wates chief executive Andrew Davies said that acquisition will give Wates a design capability and an engineering capability in M&E for the first time. Wates' existing M&E division, Wates Building Services, manages M&E contracts but doesn't directly employ the people carrying it out, or design its own solutions. "With SES we can get in on day one of a project and use our expertise to improve it. It's a higher value design effort, and clients could be prepared to pay a higher margin, or allow us to de-risk a project at the same margin."
Bouyuges
Madani Sow, Bougyues UK chief executive, said the firm sees retaining certain specialisms in house as mitigating risk and providing better certainty on programme, as well as helping design efficiency and cost effectiveness. He cited a "lack of supply chain" as another reason for retaining specialist capabilities such as concrete structure in house and said that clients welcome the arrangement when it is proposed.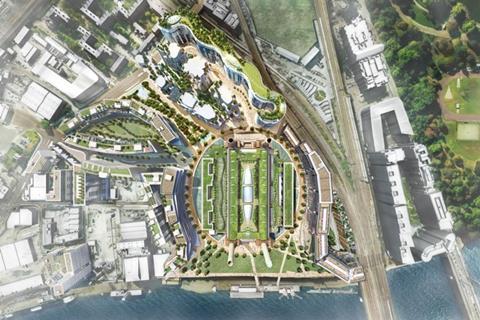 In this environment of rapid change, some main contractors are clearly reaching the conclusion that taking delivery expertise back in house will win them work, by reassuring clients they have the ability to get the job done. The comments of BPSDC's project manager, Aidan McLeod, on its appointment of Bouygues, makes this dynamic clear. "[Bouygues'] attitude towards delivering the concrete frame was very unique in so much as they deliver their own concrete frames. We viewed this as one of the biggest project risks and they described a fabulous proposal to deliver it and remove a great deal of risk."
Tony Williams, managing director of analyst Building Value, says: "Everyone I know in the industry is complaining about subcontract prices. Potentially bringing these specialisms in house gives the main contractor much more control. This is a trend driven by availability and price – in that order."
As well as being able to ensure capacity, a key advantage of developing in-house specialisms is in the ability to use the greater technical capability to find different, more cost-effective solutions when prices are rising. For Wates, this factor was key to the SES deal, because prior to the purchase Wates' in-house M&E capability was limited to managing M&E contracts, whereas SES will bring an ability to design and prefabricate M&E systems.
Wates chief executive Andrew Davies says:
"The ability in the current market to value engineer by technical design, to prefabricate and to build off site is a huge element of this deal. It really is a different proposition for customers. Who wouldn't want a contractor who is able to enhance basic designs and reduce the risk? Clients do appreciate that."
Everyone I know in the industry is complaining about subcontract prices. Potentially bringing these specialisms in house gives the main contractor much more control

Tony williams, Building Value
With the likes of London Underground having cut out main contractors from some of its biggest construction programmes, preferring instead to deal directly with suppliers and manage construction in house, main contractors are also starting to realise they may need to have a significant technical offer in order to justify their place – and their margin – at the top of the supply chain. Rudi Klein, chairman of SEC Group, says: "Increasingly clients are really concerned about the inefficiency and waste in the traditional way in which construction is managed and procured down the supply chain. The transactional costs of this subcontracting model – it is dawning on them how huge this is."
Alongside this pressure on main contractors, the widespread roll-out in public sector procurement of project bank accounts that guarantee prompt supplier payment, means that one of contractors' traditional perks from the subcontracting model – being able to manage cash flow – is reduced.
Don't miss out:
Specialist league tables 2015
Building will be running its annual compilation of the biggest and best specialist contractors in November. This year, working with construction data firm Barbour ABI, we are aiming to make the data even more robust. In order that we can do this, please contact us to ensure that your firm is considered for inclusion in this year's tables. The specialisms our tables will cover are: demolition; M&E; concrete frame; steel frame; groundworks and piling; interior fit out; scaffolding, access and logistics; floors; roofing, cladding, glazing.
If your firm fits into any of these categories, please email info@barbour-abi.com.
Put "specialists" in the subject line, and say which category your firm fits into.
More positively, new technologies such as BIM are driving main contractors and suppliers to at the very least develop closer relationships. "With technology like BIM or robotics, the benefits are only properly managed if you've got the smart engineering trades held in house," says SEC Group's Klein.
Nevertheless, despite all these drivers meaning it makes sense for contractors to think of bringing specialisms in house, it is still far from clear whether the industry is likely to see a large number go in that direction – because the risks of this model in a crash are substantial. As Building Value's Williams says, many will "just look down the road and worry that it'll mean they're carrying a big slug of overhead when the next downturn comes". Certainly the cash position of many of the biggest contractors is so poor after years of recession, it's very hard to see many of them having lots of money to invest in this move. As the M&E source puts it: "Many will realise that if they do bring M&E in house, they will then have to manage it, develop it and keep a skills base. And what will they do when that in-house capacity is full up? Or they have no work for it?"
This is something for each main contractor – and specialist – to consider.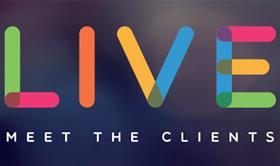 Learn more about this topic at this year's Building Live event on 26 November. For more information and to book tickets go to: www.building-live.co.uk/programme