Ahead of next week's Budget, Building looks at the measures the construction industry can expect to emerge from Osborne's red box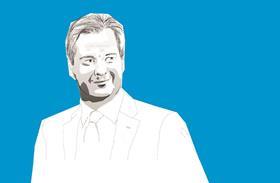 Next week, the chancellor George Osborne will deliver his fifth Budget, the penultimate Budget of this parliament.
It will be quite unlike any he has delivered before. For a start, although the austerity continues, the economy is growing - a stark contrast from just a year ago when many commentators were predicting the UK could slip into a triple-dip recession - and Osborne will surely claim the credit before cocking a snook at the opposition.
Second, this is a Budget taking place with a general election on the horizon. As Building's Agenda 15 campaign recognises, all three parties are now in election mode, nailing down policies and positions ahead of the country going to the polls in 14 months' time. As a result, Tories and Lib Dems in government are not only finding it more difficult to reach agreement but are also holding back policies for their own manifestos, which may mean fewer intiatives will be offered up from the chancellor in this Budget than in previous years.
Nevertheless, we can expect there to be plenty to interest the construction industry in next Wednesday's announcement. So what are the key measures the sector is expecting to see and how likely are they to actually make the announcement?
Increase in capital spending in areas such as transport, education and flood defence
Likelihood rating: 4/5
Despite the fact that austerity will be necessary for several years to come - the country's budget deficit is still well above £100bn - the government is focusing cuts on current spending such as welfare costs. Given that, there are expectations that there is now room for some departmental increases in capital spending. Particularly given the severity of the recent winter floods, a few hundred million pounds for short-term measures to tackle flood damage via the Department for Environment Food and Rural Affairs (Defra) is a good bet on top of the extra £146m announced this week for councils to repair roads damaged by the flooding. There is also likely to be an increase in the Department for Education (DfE's) capital budget given schools' multi billion-pound maintenance backlog and the need for more places.
As Noble Francis, economics director of the Construction Products Association, says: "We expect a significant increase in capital investment for the DfE and for the Priority Schools Building Programme, to provide significant workloads going forward albeit not at the level of [the previous government's] Building Schools for the Future programme."
The Department for Transport is also expected to be a winner with road building in particular in line for a substantial increase in capital spending.
Rules tightened on bogus self-employment
Likelihood rating: 4/5
In last December's Autumn Statement, Osborne pledged a renewed crackdown on tax avoidance including tackling bogus self-employment from this April. Around 300,000 workers in the sector are in bogus self-employment, costing HMRC more than £380m, according to the Treasury.
Under the current practice, agencies or middlemen provide self-employed workers on a site, meaning such workers avoid PAYE (Pay as you Earn), the system HMRC uses to collect income tax and Naional Insurance from employees. As a result, the workers are substantially cheaper, improving the margins of subcontractors and main contractors. The UK Contractors Group has called on the chancellor to delay the introduction of the new rules until January 2015, arguing that it supports reform but that "the industry needs time to factor in the changes".
Liz Bridge, secretary of the Construction Industry Joint Taxation Committee, says the new rules will force contractors to put up prices but nevertheless believes it unlikely that Osborne will delay. "People are genuinely frightened because they're only just coming out of a recession," she says. "But I think the chancellor will say he is going ahead with these changes."
Freezing the Carbon Price Floor from 2015/16
Likelihood rating: 4/5
The Carbon Price Floor (CPF) is a green top-up tax, introduced by Osborne in 2011 and designed to bolster the EU's efforts to make power generators and manufacturers pay for pollution under its Emissions Trading Scheme (ETS). However, business groups such as the CBI are calling for a freeze on the CPF. The CPF is set to rise to just over £18 per tonne of carbon in 2015, around £21/t the following year, and £25/t in 2017 while the ETS is likely to remain at a level well below that. The CBI claims British firms are being put at a disadvantage.
The reason that this matters for construction is that manufacture of construction products is highly energy-intensive and any freezing of the CPF would help put a brake on the spiraling cost of materials.
With tender costs rising and contractors often working on projects won 12-18 months ago, campaigners say this could make a big difference to contractors' profitability.
Lucy Thornycroft, head of construction and manufacturing at the CBI, calls the CPF a "critical" issue for production of building materials and products adding that a freeze would "impact all the way down the supply chain" in the wider industry.
Reform of business rate tax on empty properties
Likelihood rating: 3/5
While the government has made moves in recent years to incentivise the development of empty shops and offices, those that require refurbishment before being re-let are still subject to business rate tax. This arguably creates a disincentive for landlords to refurbish properties and bring them up to higher standards.
Jeremy Blackburn, head of UK policy at the RICS, says: "Taxing landlords who renovate their empty shops and offices is a burden on the economy and discourages owners from taking their premises out of circulation to meet environmental standards."
The RICS is calling on Osborne to introduce a rate exemption period for such premises, arguing that this would result in more work for smaller, local construction firms, while helping the commercial property sector meet its legal obligations on renting out premises that meet minimum standards of energy efficiency from April 2018.
Doling out the £2bn pot for regional growth
Likelihood rating: 2/5
Following a review of growth by Tory grandee Lord Hesteltine, the government announced in last June's Comprehensive Spending Review that £2bn would be allocated to a "single local growth fund". The country's 39 Local Enterprise Partnerships (LEPs), charged with being the "engines of regional growth", have been bidding for these funds and there is now speculation that Osborne will be able to announce which have been successful and which projects are involved.
The RICS' Jeremy Blackburn says: "We have said to the government that the best use of this money is to spend it on construction and infrastructure because you get the best return. We're saying: 'if you want to see a change in jobs on the ground and money in people's pockets, go for construction and infrastructure'."
Those LEP projects to benefit may also fit in with wider government objectives such as boosting the potential benefits of the HS2 rail line, according to the chief executive of the Association of Consultancy and Engineering, Nelson Ogunshakin.
He says: "A lot of the projects being looked at are along the [HS2] corridor and they are not being looked at in isolation. I think they will try to link the work of LEPs with HS2 as much as possible."

What should the next chancellor do?
Building's editorial campaign Agenda 15 looks ahead to next year's general election, seeking to influence the next government and to ensure it works to help create a successful and sustainable construction sector. To contribute to this campaign, Noble Francis, economics director of the Construction Products Association, suggests what the UK's next chancellor should do to benefit the industry.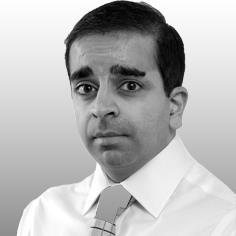 Now that construction output is recovering and not just in London or private housing, the focus should be on how to ensure this growth is sustained. Whoever the chancellor is, the key issues are likely to be housing and infrastructure.
On the housing front, wider economic growth and government policies such as Help to Buy have jump-started demand in the housing market, which has led to more housebuilding. However, even in 2015, despite three years of double-digit growth, the number of homes we will be building will still be 40% less than we need based on the number of households we are creating each year.
In an under-supplied market, the long-term solution isn't to keep raising demand and the chancellor will have to look at raising supply considerably.
The other key area is infrastructure. The government has made announcements of billions of pounds for infrastructure and put in place an infrastructure pipeline with £375bn of projects. All good news, but we've seen little actual activity on the ground. The inevitable future austerity needs to focus on current spending not capital investment.
In addition, where large infrastructure is privately funded, such as HS2 and Hinkley Point C, the government needs to be quicker on agreements with the private sector, legislation and planning, or we won't see work on either over the next few years.