Construction rocks. We all know that.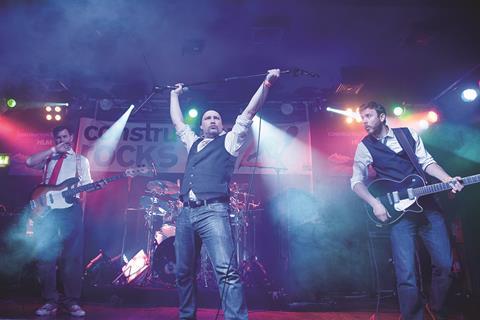 The venue The Scala, King's Cross, London
The winners Best stage presence The Wiesner Super Pianist Pocock's Band (WSP | Parsons Brinckerhoff)
Best new band Get Yer Asphalt (CVU)
Best fundraiser Comotosed (Como Interiors)
Overall winner Zero Charm (Balfour Beatty)
Construction rocks. We all know that. From Pete Seegar's "If I had a hammer" to Starship's "We built this city" and Bob the Builder's 2001 hit single "Can we fix it?", the whole sector is one hotbed of rockin'.
But there's only one night a year when the UK construction industry actually gets to rock. And that night has just come round again - Construction Rocks 2015 saw 10 industry-based bands go up against each other, all for a good cause.
This year the event switched from its home for the past two years - The Vaults under Waterloo station - moving overground to the Scala in King's Cross. What else had changed? After a break last year, Sarah Richardson - Building editor and music aficionado - returned to the judging panel alongside Gina Way of the Eel Pie Club, former Leaf Hound and Atomic Rooster frontman Pete French, and Chris Liddle, chair of HLM Architects and keen amateur muso.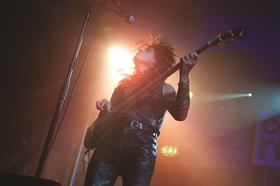 What else stood out this year? I noticed quite a lot of men in comedy heavy metal wigs, especially in Peter Brett Associates' hard rock act Superfluous. There were also kilts (Cushman & Wakefield's Edinburgh office's band Soul Agent) and a stage invasion of people in jungle animal onesies (during Como Interiors' band Comotosed's climatic rendition of "I want to be like you" from The Jungle Book). There were a lot of Queen covers and at least two versions of "Learn to fly" by the Foo Fighters.
So who were the winners? WSP | Parsons Brinckerhoff's the Wiesner Super Pianist Pocock's Band won best live performance with an interesting mix of pop and rock covers, varying depending on which of the two singers - Gizem Okten or Russell "Rock Hard" Tims - led. Best new band went to CVU's Get Yer Asphalt, despite (or perhaps because) of the guitarist's Slash-esque perm wig/top hat combo (cross reference "comedy heavy metal wigs" as mentioned earlier). But largely success was the result of some consummate musicianship and a great vocalist in the form of Heather Isador.
Top fundraiser was the aforementioned Comotosed, who started off as an Oasis-tribute act with incongruously glamourous backing singers and ended up with a Disney sing along and the main singer threatening to take his shirt off. Would you give these people your money?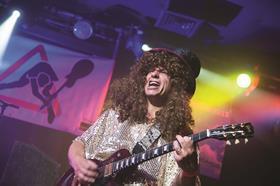 But the big gong for overall winner went to Construction Rocks veterans Zero Charm from Balfour Beatty - with a storming performance featuring songs from the likes of Bon Jovi and Guns
N' Roses. With both the crowd and the judges on their side it was a well-deserved triumph and it's great to know that Balfour Beatty will get at least one good result this year.
And who were the losers? There are no losers at Construction Rocks. They all rock, in one way or another (sometimes it's in quite a niche way).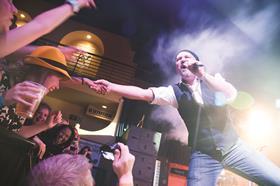 Well done to everyone not mentioned above who took part in this year's battle of the bands: Mr Meaner (Cluttons), Stan Hope and the Mace-fits (Mace), The Propheads (KLH UK), and The Strawberry Blues (Deloitte).
And congratulations too to event organisers Bill Price and Nigel Fraser - the total raised by this year's event stood at £22,000 as Building went to press. The funds going primarily to property industry charity LandAid, among others.