It may have more than its fair share of squabbles, but the construction community is a family like any other. Adam Branson gathers everybody round the table, gets the albums out, and looks back on the people and events that made 2013. Additional reporting by Peter Klein, Joey Gardiner and Sarah Richardson
This year Building is hosting Christmas, so cancel the turkey and come on over. It's been five years since we had anything much to celebrate, but as 2013 draws to a close it feels like a time to let bygones be bygones, to locate every spare chair in the house and to gather around the table for a proper knees-up.
Come in. Make yourself comfortable. You're looking well. That diet you've been on for the last few years seems to be working, you've certainly lost a lot of fat. You do look a bit tired, but that's what endless restructuring does to a person. There are a few folks who won't be able to join us this year, but we'll raise a toast to them over dinner.
Anyway, the bird is in the oven, the wine's been opened and the mince pies are baked. It won't be ready for another half an hour or thereabouts - but no, you can't sue for liquidated damages. Before we tuck in, let's catch up. So, just how was 2013 for you?
The year in quotes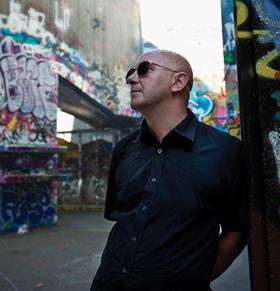 "We've got the right policies, there's no doubt about that. Don't tell me we're not doing great stuff"
Ed Davey, energy secretary
"You can shoot me if I'm planning minister after the next election"
Nick Boles, planning minister. In the following week's reshuffle, Boles sadly remained in post
"You are the most evasive and potentially dishonest witness I've encountered at this committee and frankly in 20 years of practising at the bar"
Conservative MP Simon Reevell to UKCG director Stephen Ratcliffe during his appearance at the Scottish Affairs Committee's inquiry into blacklisting
"You end up with a bloody QS on one side of the table battling with a commercial manager on the other side of the table, with a trade specialist commercial guy getting stuck in as well. It's bullshit. Why are clients having to suffer like that?"
Ian Eggers, co-founder of Rise, on inefficiencies in the traditional contractor model
"BIM is nothing more than a posh set of drawings on the desktop or iPad"
Tony Bingham, barrister and Building columnist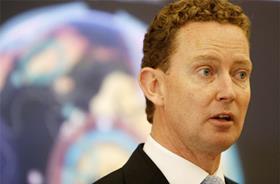 "They could have bought us for £8m and they offered £6m, so we called them a cab"
Mark Reynolds, Mace chief executive, on the 1998 attempt by Atkins to buy the company
"I wouldn't be sleeping if we didn't have 10,000 [signed up for the green deal] by the end of the year"
Energy minister Greg Barker. The latest figures at the time of going to press are 813.
"We had a plan and we had a price for May Gurney. There was no way we were prepared to compromise on that approach"
Andrew Wyllie, Costain chief executive, on being beaten by Kier in the bid to buy May Gurney
"They've got the cheek to say they've apologised. I'm the one person to have made a claim against them and they have not apologised to me."
Dave Smith, Blacklist Support Group, on contractor Carillion
A year of change
There is no doubt that 2013 has been a dramatic year for the industry. Looking back to January, there were fears of a triple-dip recession and the mood was one of ongoing gloom. Fast forward to December, however, and the industry appears confident that the recovery is real and there are even fears about an overheating housing market.
The past year has seen many of the big contractors either announce or implement major restructures. Balfour Beatty, Morgan Sindall, Carillion, Severfield-Rowen, Laing O'Rourke, Lend Lease Construction … the list of contractors that have undergone - or continue to undergo - extensive restructuring is long. For some, consolidation was the order of the day, with plans hatched before the current market revival seemed possible. For others, it's about reshaping the business to take advantage of the upturn. For staff, however, it's all been unnerving.
In probably the biggest business story of the year, contractor Kier completed its £221m takeover of services firm May Gurney, having trumped Costain's proposed £178m merger with the company. The deal, first announced in April, resulted in the creation of a business turning over £2.8bn, with Kier combining its £445m services business with May Gurney to create a £1.1bn-turnover services arm deriving two-thirds of its revenues from local authorities. The deal also resulted in around 200 job cuts.
BIM is nothing more than a posh set of drawings on the desktop or iPad
Specialist contractors had a mixed year, with some encouraging signs of growth but ongoing issues with late payment. In November a National Specialist Contractors Council report stated that 49% of its members had reported an increase in orders in the previous quarter, up from 27% six months earlier. The balance between companies seeing increases and decreases in orders was the healthiest the NSCC had seen since the end of 2004.
Conversely, the NSCC survey found that it was taking even longer for them to get paid, with just 6% of respondents being paid within 30 days.
Indeed, despite the nascent recovery, the year has seen some well-established companies go to the wall, with green shoots sprouting too late for some. In many cases, late payment was cited by administrators as a key factor. In April, Wales' biggest steelwork contractor, Rowecord Engineering, which built the roof for the Olympic aquatics centre, fell into administration at a cost of 430 jobs. Warrington-based Daniel Contractors went into administration in May, blaming contractual disputes, late payment and retentions, followed by M&E specialist Farrelly. September saw the collapse of M&E contractor HPEMS, which administrators later blamed on £1.3m owed to the company by four main contractors.
Undoubtedly, the housebuilding sector has been the strongest part of the construction economy. But while in the popular press all of the 2013 rebound in the housing market is down to the launch of the Help to Buy scheme in the March Budget, the reality is that by February housebuilders were calling 2013 the strongest market since the crash.
I wouldn't be sleeping if we didn't have 10,000 [signed up for the green deal] by the end of the year
However, chancellor George Osborne's injection of £3.5bn of off-balance sheet money to new homes, with the promise of further government underpinning for the whole market from the start of 2014, clearly had a galvanising effect. By June builders were complaining of shortages of bricks and blocks, with planning reforms also contributing to what analysts were describing as a "perfect market" for builders - albeit better for those in the South -east. By December the RICS was reporting the strongest expectations of price growth for 14 years, with fears by this point centring on whether government measures had turned a recovery into a bubble.
The past year has also seen major completions, largely in London. Topping out events were held for the Crick Institute in King's Cross, and the Cheesegrater and Walkie Talkie towers in the City. Even more encouragingly, work began on major schemes, such as the huge project to redevelop Battersea Power Station and the surrounding area, and the mixed-use One Blackfriars project.
Building's Family Newsletter
Well, what a year it has been for the construction family!!! It's safe to say that 2013 didn't start well for us, but since then things have got a lot better and we're now actually looking forward to a prosperous year ahead. Who would have thought?!
As I'm sure you already know, Jimmy's little housing business took off in the spring and has been going from strength to strength. We're so pleased for him! It's been a tough time for Jimmy but he's always said that constricted supply would eventually lead back to price inflation when looked at from a macroeconomic perspective - he's such a wag! And at least now those horrible bankers are being a LITTLE bit more understanding!!!
Anita's building firm is also on the up, but it's been a hard slog. We're still worried about her body image - she needs to accept that while small, her bottom line is perfectly formed - but overall it's been AGES since she seemed so happy.
Then there's Tony. Ah, sweet lovely creative Tony. He's still eccentric (!) but his designs seem to have come down to earth in a big way. Hospitals in the shape of whirligigs and houses made to look like desiccated aubergines??!! What was he thinking?!! These days he's experimenting with what he calls "functionality" - no, we've got no idea what he means either!
And of course, Tiny BIM continues to grow and prosper, although he's still far smaller than comparable IT technologies of his age. And he did suffer a crisis of confidence late in the year when a mean old lawyer had a go at him - why is it ALWAYS the lawyers?!!! - and told him he wasn't all he was cracked up to be. AS IF!!!
Anyway, enough from us. The Building family will be back next year with so much more to tell …
2013 was host to some spectacular successes. You can find out our top 10 rundown with our Christmas Top of the Pops. Alternatively, you can have a look at what we consider the biggest blunders of the year…
It was a dramatic year for others. It wouldn't be Christmas without some family feuds in the industry. We said hello to some new people, and goodbye to others. There were some high-profile step-downs; we round up the highlights with our Christmas Jumpers feature.
And of course, it wouldn't be Christmas without gifts … Some of the best presents are in our list here, but of course there's the odd unwanted gift …