The stepping down of Canary Wharf visionary Sir George Iacobescu has raised fresh questions about the future of the iconic business district, buffeted by the pandemic, changing work patterns and Brexit. As new boss Shobi Khan hints at a fresh residential-led vision on the Isle of Dogs, we take a look at what the future may hold
Anybody who has worked in Canary Wharf in the past will have been in no doubt that it is very much a place of office work.
Typically, there seem to be very few families, children or older people. Most people wear office gear and the lunch hour, pre-pandemic at least, is manic with workers bustling among the designer shops, cafes and chain restaurants and (getting lost in) the underground maze of a shopping centre.
This financial centre, created in the largely derelict Docklands as an overspill to the City of London at the tail end of the Thatcher years, still has a reputation as a place people commute to, work long hours in and then escape from. The streets of the glass and steel district are noticeably quieter at the weekends.
However, there is now a very real sense that Canary Wharf is entering a new chapter of its story as it looks to the residential market, accelerated by a drop in demand for large office space caused by shifting work patterns, the covid-19 pandemic and Brexit.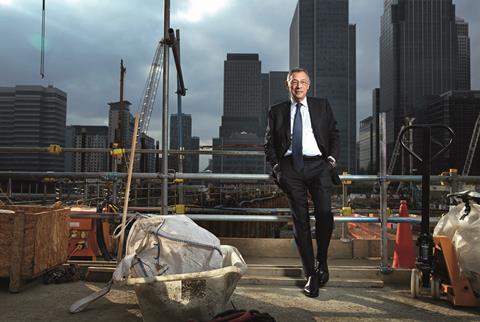 This sense of a new era for the Isle of Dogs was heightened last week with the announcement that Sir George Iacobecscu will next month stand down as chief executive of Canary Wharf Group.
Iacobescu was involved with the Canary Wharf project right from the start, overseeing the budget and delivery of the project from 1988 as senior vice-president of original developers Olympia and York, before later becoming deputychief executive and then chief executive of the Canary Wharf Group.
He is now handing over to Shobi Khan, the new boss of the group, who has wasted no time in talking about the kind of district he sees Canary Wharf turning into in the near future.
The cities that are flourishing now are where you have people that can live and work in that same community

Shobi Khan, Canary Wharf chief executive
In an interview with the Times newspaper last week, Khan said: "The cities that are flourishing now are where you have people that can live and work in that same community, in the same general area."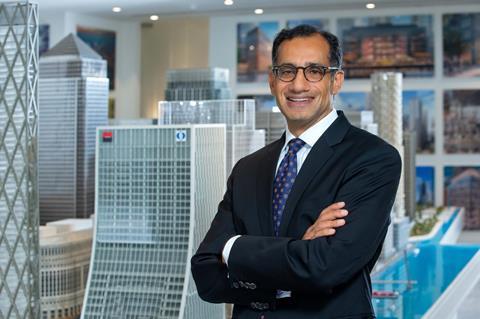 The message is very clear, in order to continue to thrive, the 97-acre estate with its 16.5million ft sq of office and retail space and its surroundings, needs to provide homes and communities in addition to places in which to work, eat and drink.
All change at Canary Wharf
The move towards residential is already beginning to become more visible on the peninsula.
Wood Wharf, towards the east of One Canada Square, is the latest expansion under way, adding nearly six million sq ft to the original estate and providing 2 million sq ft of office space and a future 390,000 sq ft of shops, restaurants and community facilities.
Crucially though the masterplan for the scheme, designed by Allies and Morrison, also plans to provide more than 3,600 new homes, 25% of which are affordable, along with a school and a GP surgery.
Buildings include 10 Park Drive, which completed last June and has now welcomed the first ever residents to live on the Canary Wharf estate itself.
Another milestone was hit in February when the Wharf's first Build-to-Rent scheme opened, at 10 George Street. The development, delivered by Canary Wharf's Build-to-Rent arm Vertus, features 327 flats ranging from studios to three-bedroom apartments and is one of three build-to-rent schemes launching across the estate this year.
Although a majority of tenants have traditionally been linked to the financial services industry, this proportion has now fallen to around only 50% of tenants

Canary Wharf Group financial report, 2021
Other developers are also getting in on the act on sites in and round the estate. Most imposing of all is Landmark Pinnacle, which at 239m is Europe's largest residential building. The scheme, developed by Chalegrove Properties and designed by Squire and Partners, will feature 752 flats ranging in price from £480,000 up £4m.
Berkeley Homes' South Quay Plaza development will add 1,300 apartments over the next few years, while the 766-flat Wardian scheme by Ballymore and EcoWorld is also due for completion soon.
New working patterns
A key question is what lasting impact changing work patterns will have on the demand for residential property in Canary Wharf in the longer term.
It has obviously had a dramatic impact on footfall to the Canary Wharf estate in the short-term. Figures from Transport for London show just 19,282 people tapped into the Canary Wharf tube station on the last working day in February this year, down from 110,609 on the same day in 2020. And although this has rebounded slightly in May to 37,393 taps, it is still a long way from pre-pandemic levels.
Once the pandemic is over, will workers, many now used to not having a commute, really respond to the new world of flexible working by moving closer to their Canary Wharf offices? Or will the area entice non-Canary Wharf workers who may otherwise have moved to other areas?
The new Crossrail station on the Isle of Dogs will after all make it easier to travel to places further afield and perhaps combat the perception of Canary Wharf as a cut-off enclave.
The group has also been seeking to diversify its rental stream away from over-reliance on the banking sector.
This change has arguably already started to happen. In fact, contrary to popular conception, Canary Wharf Group says it is now less reliant on financial services income then it has been previously, as other types of businesses, such as law firms and consultancies move in.
"The majority of the group's real estate assets are currently located on or adjacent to the estate," it said in its financial report this year.
"Although a majority of tenants have traditionally been linked to the financial services industry, this proportion has now fallen to around only 50% of tenants. Wherever possible steps are still taken to mitigate or avoid material consequences arising from this concentration."
This has been necessitated also by Brexit, which has led to at least 440 banks and financial services moving part of their operations or managed assets away from London, according to research by think-tank New Financial.
Khan has spoken of his desire to attract firms from diverse sectors including the life sciences and health. This does not appear to be far-fetched. On the other side of the Thames, at nearby Canada Water, office developer British Land is planning a huge-mixed use scheme with planning permission described by the firm's chief executive Simon Carter as "deliberately flexible' in that it allows a range of uses, including life sciences, healthcare, senior living and higher education.
It may take quite a while to change perceptions about Canary Wharf. Khan is hopeful that attitudes will change in the next few years as hundreds and then thousands of people start living in the area.
For some the idea that it may morph into something other than a pure financial district is unthinkable.
But then again, not many people all those years ago would have thought possible the transformation of a largely deserted and disused docklands into a thriving business centre. If Canary Wharf can transform itself once, who's to say it can't do so again?
CANARY WHARF TIMELINE:
FROM DOCKLANDS, TO FINANCIAL CENTRE AND BEYOND …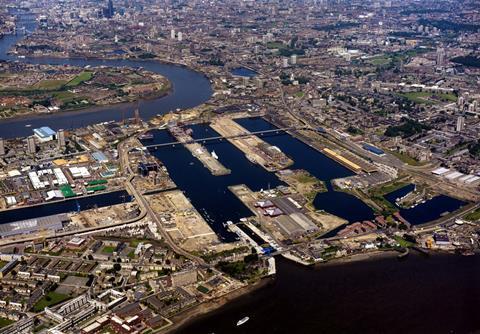 1967-70: Containerisation of the global shipping industry leads to closure of smaller docks, prompting unemployment and decline
1980: The area's final operational docks close
1981: Michael Heseltine, environment secretary, sets up the London Docklands Development Corporation (LDDC) to look at ways of regenerating the area.
1987: The LDDC backs the concept of an office complex put forward by US bankers Michael von Clemm and G Ware Travelstead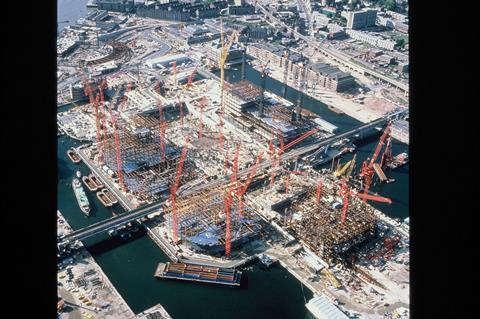 1987: The Docklands Light Railway opens, initially comprising two routes from Tower Gateway and Stratford to Island Gardens, using disused and new viaducts. Later expansions in the 1990s and 2000s saw its route extended to Bank, the Royal Docks, Greenwich and City Airport.
1988: The project is acquired by Canadian company Olympia & York, owned by property tycoon Paul Reichmann, and construction begins
1991: The iconic tower One Canada Square is completed, which at the time was the largest building in the United Kingdom. (it has since been surpassed by both the Shard and another Canary Wharf project, Chalegrove Properties' Landmark Pinnacle).
1992: Olympic and York Canary Wharf Ltd files for bankruptcy
1995: A new consortium of wealthy investors, including Saudi Arabia's Prince Al-Waleed bin Talal, acquire the project. A new company is formed called Canary Wharf Ltd, and later Canary Wharf Group
1999: The Jubilee Line is extended to connect Canary Wharf with key stations such as Westminster, London Bridge and Stratford.
2019: Canary Wharf Group unveils its first Build to Rent project, 10 George Street
2019: Landmark Pinnacle, the largest residential development in Europe, tops out
2020: The 345-home 10 Park Drive development completes, with the first residents moving in.
2022: The Canary Wharf crossrail line is due to open