Nothing is better to round off an unsettling year than a nice stiff drink. So Building invited three teams from the construction industry to find out who could make the best festive cocktail, as part of our Christmas charity appeal for Crash. David Blackman reports. Photography by Matt Leete
This event may have been intended as a good-fun, end-of-season, festive bit of Christmas nonsense, but as the teams gather for the annual Building Christmas Challenge, it's clear that Gleeds means business. "You count it, you cost it and I'll manage it" says associate director Beth Revell as she hands out exquisitely logo-embroidered, company-branded aprons to the rest of her team. What a pro.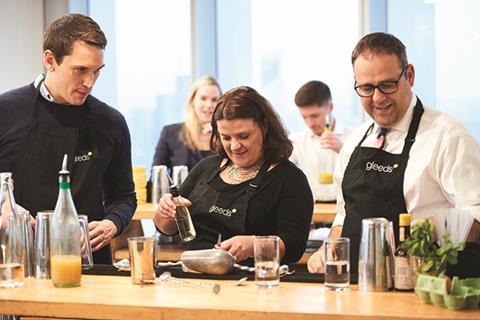 The three-strong Gleeds posse have turned up (and gone up – to the 19th floor and its glorious views over a London smothered in Dickensian fog) at Building's HQ on London's South Bank for a festive cocktail-making competition.

The consultant, along with contractor Mace and architect HLM, have each sent along a team to find out which individuals, which group, and which profession can provide the construction industry's best version of Tom Cruise (in cocktail-making mode, mind, we didn't have any Mission-Impossible-style abseiling off the glass roof). And all in a good cause, with donations from each participating firm going to Building's charity partner Crash, which helps the industry provide much-needed assistance to those who find themselves homeless or in hospices.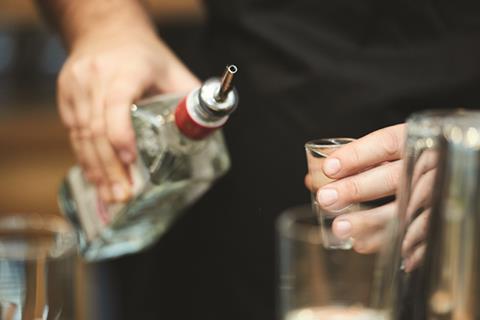 Team spirit
Gleeds aren't the only team with a competitive streak. Mace's outfit, having hotfooted it across from the One Angel Court project which they have all been working on in the City, feature construction manager Peter Huck, who is gunning for a place in the Great Britain long-distance running team at the upcoming European Championships. "Any GB vest would be great," he says, modestly.

HLM raises a few eyebrows when team captain Matt Ward, whose day job is associate director, admits that one of his members is a ringer. However, he assures Building, Ross Pritchard, from quantity surveyor Christopher Smith, hasn'tbeen enlisted for his ace cocktail making skills. Whether he is in fact a secret weapon remains to be seen.

Before they get the chance to show off their creative and constructive skills with their own cocktail concoctions, the teams – each stationed at their own wooden bar – learn a bit about the art of drinks mixing from guest bartender Leo.

Before joining cocktail class company Mixology, Italian-born Leo worked in many of London's most high-profile bars. Little do the construction teams know, but they are facing judging from an alumnus of iconic early noughties celeb haunt China White. No sleb-style shenanigans here, please, our insurance doesn't cover it …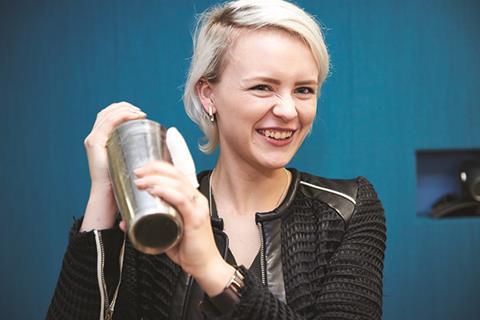 A good mixer
Leo gets to work, as the teams gingerly explore their workstations, replete with all the glass bottles and suspicious-looking liquids of a high-school chemistry bench. With the zip and panache of a seasoned pro, he shows the three teams how to make three delicious cocktails in turn – a refreshing Elderflower Gin Fizz, a classic Whisky Sour, and the a lethal-sounding Mai Tai/Zombie mashup.

The judging starts as soon as the first team picks up a swizzle stick. Leo announces that he will be watching the teams like a hawk throughout the process, observing not only the final results but also how they work. This is their chance to show off what they have learnt, before they are let loose on Leo's dream drinks cabinet (in fact a giant black crate) to create a construction-themed cocktail of their very own.

On the way, they receive a few titbits on the history of the cocktails. This includes learning that the word "julep" stems from the Arab word for "fusion", reflecting the fact that the tipple that has become the iconic drink of the American Deep South had its roots in Moorish Spain.

And to give everyone a fair chance, Leo has plenty to say about how to make a truly successful cocktail. This includes avoiding too much crushed ice because if it is too fine the alcohol will become too diluted. He advises spending no more than 10 to 15 seconds on cracking the ice for the Elderflower Gin Fizz, for example.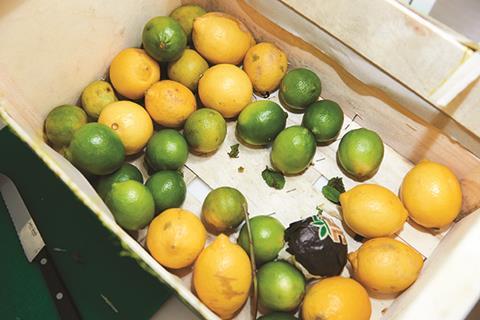 The quantity surveyors in the room then perk up when Leo explains the importance of counting when measuring shots. A member of the HLM team mutters darkly that consultants can't count anyway. Then when we get round to making the Whisky Sour, Leo unveils the key tool in any seasoned bartender's kit: the cocktail shaker.It's all about technique, he explains, telling the would-be cocktail makers to imagine they are in a "silent disco" when shaking a drink.

Some take his advice more successfully than others. HLM team's Pritchard channels the spirit of Bez from the Happy Mondays, a favourite of the festive concert scene. But his team captain Ward gets as bit over-enthusiastic, with the contents of his shaker exploding over his white shirt. A sharp exit to UBM's loos are called for a quick clean up. His fellow team mates lead the ensuing hilarity.

Then it's onto the Leo's piece de resistance, the Mai Tai Zombie.

The original Mai Tai, he tells us, was dreamt up in the 1930s by a bartender who had quit the US for the South Seas during the Prohibition era. Leo's twist contains two shots of rum, a one of apple brandy liqueur and another of grenadine. The concoction is rounded with a half shot of over-proofed rum: alcohol content 63%. The effect is potent, to put it mildly. "It's quite strong, it's why it's called a zombie," says Leo with uncharacteristically Italian understatement.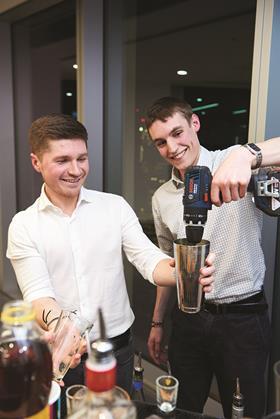 Anyone for a Farage Mule?
Finally, skills well and truly imparted, the three teams get the chance to create their own drinks. They may seem like amateurs at this game, but all have come prepared, bringing out special props ranging from a company mug to a box of tea.

The prize for the most committed preparation and adherence to the construction theme clearly goes to Mace, who slightly sheepishly mix their sinister-looking concoction with a hand-held electric drill.

The HLM team also have their noses to whatever the bar equivalent of a grindstone is, with each team member moving balletically around the bench, grabbing first this bottle and now that with choreographed grace. There did seem to be an awful lot of bottles involved, though … and what on earth was that tea for?

The Gleeds team seems self-assured as well as they debate measurements, tasting their magnum opus as they go with quick flicks of drinks straws. Their jet-black aprons lend them an air of professionalism the other teams could only hope to emulate.

And with a final countdown, it's over. Two cocktails on the tasting bench. "Oh hang on", says Mace's Harrison Flynn, "were we supposed to put it over there?" A quick waiter service, and the three cocktails are ready for Leo's discerning tastebuds. A representative of each team presents their work.

First up, the Mace team unveil the Builder's Tea, presented authentically in their very own mug. Let's all hope that site workers' mugs contain no such thing: as well as a tea bag, this concoction consists of tequila and rum as well as slugs of ice tea and both apple and orange juice. Leo takes a tentative taste. Nice, but too diluted. The team should have stuck with their pour counting on the tequila a good deal longer.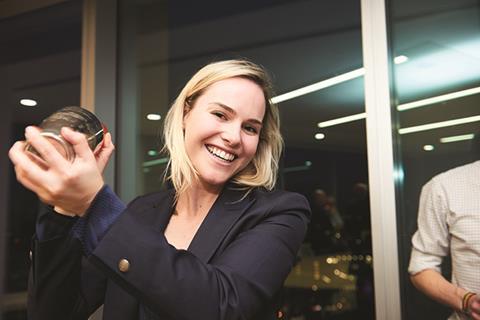 Next, Gleeds have reused the zombie serving glass, and opted for a satirical take on the year's seismic political events, dubbing their concoction the Farage Mule. The firm's board director Andrew Ellingworth explains how they came up with the drink, which he insists has been accurately costed. "We started off with no plan." The taste is a bit "sickly" and a "bit stronger than you think with a nasty kick and keeps repeating," he adds. Not about to join the UKIP marketing department, then …

As well as the rum that forms the base of any classic mule, the Farage version features ginger beer, which apparently gives the drink a patriotic twist. Leo dives in. "Hmm". He seems not unoffended by the taste. The ginger, he thinks, is a little overwhelming.

Finally, HLM have developed the Builder's Collins, a twist on the Tom Collins (they confess, with a little advice from the bar staff at London's Hixter bar). The main additions to the cocktail classic are an infusion of PG Tips teabags and a generous slurp of Fosters lager.

The cocktail bar veteran is clearly won over by HLM's pitch, judging Builder's Collins best in show. After a curious and quite complimentary tasting of each others' final creations, it's congratulations all round, then for the three teams, it's off to the pub and the festive season officially under way. Cheers!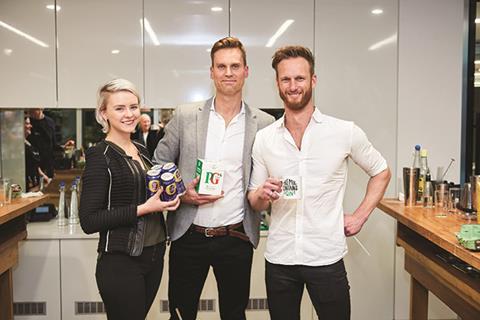 Team Gleeds
Andrew Ellingworth
Dave Marshall
Beth Revell

Team Mace
Peter Huck
Suzanne Burza
Harrison Flynn

Team HLM
Matt Ward
Anna Petersen
Ross Pritchard (from Christopher Smith Associates)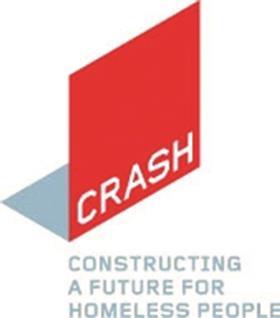 Support Crash
By donating to Crash's No Christmas Card appeal, you will help the charity put a roof over people's heads when they are homeless and help hospices to improve their buildings to provide care for those young and old with life limiting illnesses. Donate now at www.crash.org.uk
You can also download pdfs with recipes for the three competing cocktails the teams designed, below. If you do, please also consider donating to Crash