In the final installment of Building's analysis of major contractor's businesses pre and post recession, we look at which firms have seen the biggest turnover increases and falls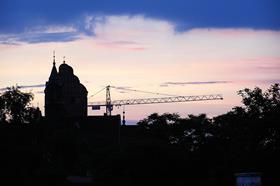 Of the contractors remaining the top 20 this year, there is no doubt which has seen the biggest turnover fall – and it's a name which might surprise many. In 2008 Sir Robert McAlpine was on a high, having just picked up the £429m Olympic stadium job, and benefitting from being one of a select few go-to firms for major high-quality office projects. Its turnover of £1.79bn (for the year to October 2007) made it the seventh biggest contractor in the UK.
Fast forward to its most recent results, covering the year to October 2013, and turnover of its parent company, Newarthill, has halved, to £898m, leaving it in 17th place. The picture by these results looks particularly bad, because not only has turnover shrunk, but its pre-profit margin too has fallen dramatically, by around three quarters, to just 0.66%.
However, this possibly overstates the extent of problems at Sir Robert McAlpine. The huge fall in profits is largely down to a one-off write down related to a problem project in the Caribbean: largely the firm has maintained its profitability at around the 2-3% margin achieved in 2007. And Sir Robert McAlpine has not disappeared as a force in UK construction, for the most high-profile commercial jobs it remains a major player, picking up the £500m US Embassy job during the recession, and a major redevelopment for Selfridges department store just this month. One industry source says: "The sense is that SRM has just been a bit sensible, they've shrunk their business according to the market, and only taken on work where they've been able to get a margin."
There is no doubting the two big winners from the analysis: Willmott Dixon and Mace both of which more than doubled turnover
There were only two other companies to suffer significant revenue falls – Skanska (17%) and Kier (7%). However, Skanska, which is currently embarked upon a strategy of "broadening the base" of its revenues has maintained good profitability, with a pre-tax margin of 4%, and its most recent figures relate to the 2012 calendar year, when the recession was at its peak. Limited preliminary figures which have been released by the firm suggest turnover for 2013 picked up from 2012, to £1.2bn, and UK boss Mike Putnam has said the firm has now "weathered the storm" and was preparing for expansion.
Likewise Kier's results, to June last year, reflect an outdated position before it finalised the purchase of May Gurney, which will add around £1bn in revenue to its next figures, making it potentially the fourth largest contractor in the UK.
There is no doubting the two big winners from the analysis: Willmott Dixon and Mace, both of which more than doubled turnover in the period, crashing through the £1bn turnover barrier. Willmott Dixon showed the biggest rise in turnover proportionately, increasing it by 156% and staying in profit. Mace, which before 2008 was known mostly for construction management, grew by 117% but also saw its profits soar, increasing its margin by 38% with a £32m pre tax profit for 2013. Neither firms were in 2008's Top 20, and are now the 12th (Mace) and 14th (Willmott Dixon) places in the table (see below).
Stephen Rawlinson, analyst at Whitman Howard, says: "Both Willmott Dixon and Mace have done well in the last few years. They both, in very different markets, seem to have a better appreciation of what their customers want than those around them."
The other most notable riser was Keepmoat, whose 67% growth was primarily down to its 2010 merger with Apollo. Another new entrant to the top 20, it is now the UK's 18th biggest contractor with a turnover of £890m.
Top turnover growth
| | Firm | Turnover (m) | Change on 2008 | Pre-tax profit (m) |
| --- | --- | --- | --- | --- |
| 1 | Willmott Dixon | 1038 | 151% | 13 |
| 2 | Mace Group | 1183 | 117% | 32.4 |
| 3 | Keepmoat | 890 | 67% | 37.2 |
Biggest turnover falls
| | Firm | Turnover (m) | Change on 2008 | Pre-tax profit (m) |
| --- | --- | --- | --- | --- |
| 1 | Kier | 1982 | -7% | 43 |
| 2 | Skanska | 1092 | -17% | 43.5 |
| 3 | Sir Robert McAlpine | 898 | -50% | 5.9 |
Willmott Dixon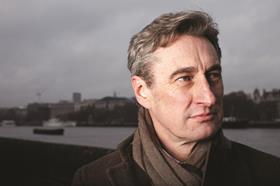 Rick Willmott (pictured), chief executive of Willmott Dixon, says the growth of the public sector-focused contractor has "not been rocket science." "It's just applying simple principles and focusing on our core abilities," he says. Recording turnover of £413m in 2007, Willmott Dixon's turnover was boosted by around £250m in 2008 with the re-purchase of its social housing business, then called Inspace, but otherwise its growth to £1.05bn turnover over the period has been largely organic. In part it has achieved this through what Willmott calls a "gamble" that public capital spend would remain high, despite government pledges to cut.
While expanding it has stayed profitable by working hard to keep its place on local major public sector frameworks, such as Scape and IESE, where margins can be preserved. Willmott says: "The nature of the frameworks is that nothing is single stage tendering, giving you the time and ability to negotiate with your supply chain. The profits aren't massive but they are predictable and reliable."
In addition to is construction expertise, particularly in housing and education, it has invested in a development business and is at the forefront of developing homes for rent on behalf of financial institutions.
Mace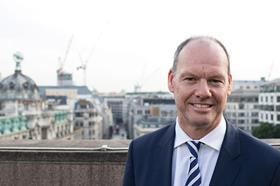 Mace's success since 2008 was founded on a number of key contracts, such as its programme manager role on the London Olympics, and in particular the £430m job to build the Shard. This was its first major fixed price contract, moving out of the realm of being a pure construction management firm as clients were likewise poised to return to shifting risk on to contractors. It has diversified both in terms of its offering – adding FM, consultancy and development to its armoury – and geographically, with international work making up small but growing proportion of its turnover. Chief executive Mark Reynolds (pictured) says the firm has benefitted from being privately owned during the recession, and therefore able to take long term decisions: "We entered the recession with a number of long term projects and programmes with repeat order clients, our pipeline has remained strong on the back of delivering those projects successfully.
"We've been able to build on these successes and the development of expertise to secure new work, such as Kingdom Tower in Saudi Arabia and bringing programme management skills to Birmingham New Street working with Network Rail. Strategically we have focused on major projects and major programmes, but recognised we still need to be agile and flexible, working across complex and simple, large and small projects."