Analysis by Building shows both firms more than doubled their turnover between 2007 and 2013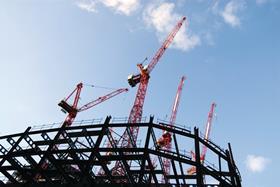 Contractors Willmott Dixon and Mace were the fastest growing top 20 UK contractors during the recession, an analysis by Building has revealed.
Both firms more than doubled their turnover between the results reported in their 2007 accounts - the year before the recession took hold – and their latest figures announced in the past two weeks.
The growth comes despite official figures showing that construction output still remains more than 10% below the level achieved in 2007.
Willmott Dixon was the fastest growing of all the major contractors analysed, increasing turnover 151% to £1.04bn, up from £413m in 2007.
This growth includes around £250m turnover contributed by its £148m buy-back of social housing provider Inspace.
Speaking to Building, Rick Willmott, chief executive of Willmott Dixon, said the firm had grown by sticking with frameworks and "focusing on our core abilities."
"We're planning to continue to grow," he added.
Mace, which built the Shard, posted revenue growth of 117% to £1.18bn during the recession - the second highest increase - despite the fact the market turned against construction management, which had been seen as the firm's core skill.
The firm achieved second place in the analysis despite narrowly missing its own 2013 growth targets in annual results released this week (see page 17). The firm also saw its pre-tax profit margin increase by a third in the period.
Mark Reynolds, chief executive, said: "We entered the recession with a number of long-term projects and programmes with repeat order clients, [and] our pipeline has remained strong on the back of delivering those projects successfully."
Neither Mace nor Willmott Dixon were among the top 20 turnover contractors at the onset of the recession, but their rapid growth led to them taking the 12th and 14th spot respectively in 2014.
Peter Rogers, partner at developer Lipton Rogers, who worked with Mace on the Shard, said Mace's "strong management" was a factor that made them stand out.
He added: "If you look at other contractors many have got rid of their senior management [in the recession]. There's been a churn."
David Collick, director of property services at housing firm Orbit, which appointed Willmott Dixon to a £64m repair and maintenance contract in April, said the firm's "value-based approach" set them apart in the market.
Building's analysis also shows the decline in turnover of other big names in UK construction, including Lend Lease and Sir Robert McAlpine.