A runaway success in the Netherlands, a boon for contractors and for occupiers, simple, ready-to-use and straight out of the box: could Energiesprong be the UK housing retrofit market's new start?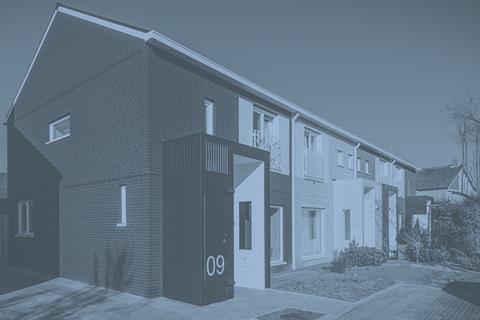 After years of grim decline, a new hope has emerged for the beleaguered domestic retrofit market. It hails, unsurprisingly, from continental Europe. It has an appropriately ridiculous foreign-sounding name. And for some of the firms working in the sector, Energiesprong (literally, energy leap) has the potential to once and for all release the enormous latent potential in the need to upgrade the performance of UK homes – all 25 million of them.
There are a few reasons why it has got the people who have been so jaded by the failure of the Green Deal so excited. For the householder it is simple and relatively hassle-free. It can immediately deliver "net-zero" energy homes where the power consumed is at least equalled by the power generated by renewables. It makes your house look better. And - fundamentally - it seems like it just might actually work.
A Dutch idea, the firm behind it has already overseen the roll-out of over 600 hi-tech whole-house improvements, and contracts have been signed for 10,000 more. Now Energiesprong has the UK in its sights. Like the Green Deal, the basic principle is that the retrofit work is paid for ultimately by the reduction in domestic energy bills delivered by the upgrade. But where the Green Deal left the man in the street trying to negotiate a complex process of assessments, loans, providers, interventions and guarantees, and wilfully ignored the social landlords most likely to make property upgrades a priority, Energiesprong is dedicatedly simple in concept, and unashamed about using the social housing sector as the launch-pad to a wider roll-out.
However, nothing in life is really simple. Steve Cole, policy leader at the National Housing Federation, which is helping to work up the concept in the UK, says it is like a modern car or an iPhone - fiendishly complex beneath the surface, but with the inner workings all hidden from view. Just last month Energiesprong started procurement on a framework to deliver 5,000 home makeovers by 2018. But the reality is that to get to there will require little short of a revolution in how the industry operates. With such huge potential, firms need to now get up to speed with the basics so they can decide whether it's worth making the commitment to get involved. Here we answer eight key questions about the initiative.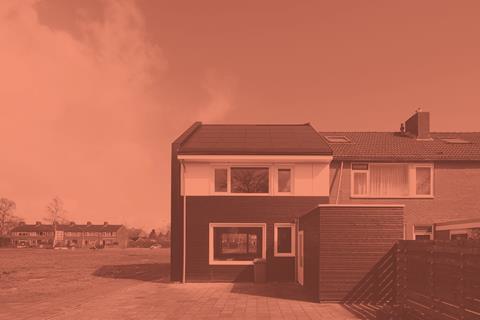 1. How does it work?
The idea initially is that Energiesprong engages contractors, suppliers and housing associations to deliver fully integrated refurbishment packages for tenants - which include external wall insulation, roofing and renewables - with a 30-year guarantee of "net zero energy" usage and at no up-front cost. Net zero energy means enough energy is generated on site to equal whatever power is drawn from the grid. The tenant is guaranteed a stable, cheap energy bill under an energy plan that commits them to use the house in a reasonable way. The housing association will finance the up-front cost of the works, commonly between €45,000 and €85,000 per house (around £38,000-£68,000), to be paid back through the energy plan, on the basis that contractor doing the upgrade underwrites the long-term guarantee of performance. For it to work, it is essential that the works are non-intrusive (taking less than a week) and the result is attractive and desirable to residents - improving the appearance of the house. Energiesprong is not a particular technology, but the organisation is clear that contractors will only be able to do what is required by using an off-site manufactured product, mass-produced at volume in way that allows it to be tailored individually to fit the dimensions of each house. Hence the initial focus is on a limited number of straightforward house types - typically post-war terraces and semi-detached homes, of which there are around eight million in the UK. It is for each contractor involved in Energiesprong to develop their own specific product. The idea is that once the concept is proven with the housing association market, it can then be sold and marketed to owner occupiers.
2. Where is it at in the UK?
In truth the idea is still getting to the starting line. Energiepsrong has lined up an impressive array of housing associations and trade bodies as members, and, crucially, secured the buy-in of four contractors: Mears, Wates, Willmott Dixon and Sustainable Group. The idea is that some pilot projects will be started by July this year in order to trial the products the contractors have been developing. The framework that is being procured is for the first-stage roll-out of these products, to around 5,000 homes, from 2017 onwards. Arno Schmickler, programme director of Energiesprong UK, says he expects about 10-30 homes improvements to be undertaken in the pilot projects, with a further 200-300 next year, and the 5,000-home target not achieved until 2018. Rob Lambe, managing director of energy services at Willmott Dixon, says he has a team of people working on it: "We've committed a sum of money to support the development of Energiesprong, and this means we're all going through a process of tackling the barriers and measuring the opportunity - which is extremely difficult to predict."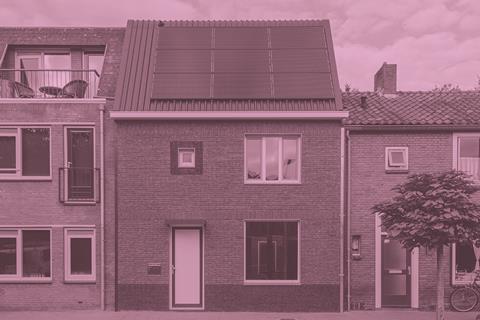 3. Is the UK capable of producing these products?
It'll be difficult. Solutions will have to combine into a single system: some kind of panelised system; high-performing insulation; a fixing system; cladding; renewables; and monitoring systems, all of which can be easily produced in the UK. However, in the Netherlands the upgrades which have worked best have seen contractors use laser scanning of properties to generate data, which is fed into a BIM model, which then generates the bespoke dimensions to which off-site products can then be tailored, produced and delivered to site. "This is a lot more sophisticated than where our supply chain is at at the moment," says the UKGBC's Twinn. Moreover, manufacturers will have to forge a new relationship with the contractors delivering the upgrades, in which they work together to develop new whole-house products that include all the control equipment in one compact box. "None of this is oven-ready," says Lambe. "We have to have people in-house who understand the building physics."
4. Has it worked in the Netherlands?
If the participants are to be believed, it has worked very well indeed. Energiesprong in the Netherlands is shortly to produce its post-occupancy assessment of the homes upgraded in the first significant wave of activity at the end of 2014, and Ron van Erck, head of international market development, says that technically the homes have performed better than predicted. On average they are producing more energy than they consume, in part because residents have behaved more conservatively than expected. "The tenants are very satisfied with the product," he adds. Van Erck does admit to frustration at the "slow" pace of the roll-out while contractors have tailored their solutions, despite the fact the programme has gone from a standing start to producing 600 upgrades since December 2013. His assessment is backed by Linda van Leeuwen, project manager at contractor Royal Bam, one of the main participants in the Dutch scheme, which has upgraded around 100 homes. She says Bam has seen very few faults, better than expected performance and that financially the scheme is already breaking even. "We believe it's a successful product, and with a wider roll-out we can make it profitable," she says. Dutch housing associations have made commitments to upgrade 111,000 homes under the scheme in total.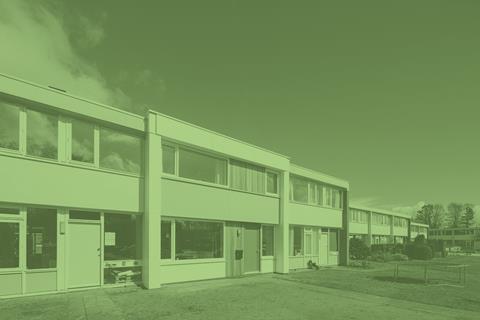 5. It sounds too good to be true - is it?
The truth is, it's too early to say. Even if it is successful in scaling up to a widespread roll-out, contractors won't really know if the scheme is a money maker or a liability until they see how many of the upgrades have to be re-done before the end of the 30-year guarantee. But it is clear there are huge challenges at almost every level of delivering this market-changing product: technical challenges in developing the product; skills challenges in training people to deliver it; financial challenges in making a business model that stands up; cultural challenges in changing how contractors work, not to mention regulatory hurdles that need to be overcome. Richard Twinn, policy advisor at the UK Green Building Council, says: "It's really quite an exciting project, and it would be great if it's a success. But it's not going to be really easy." Willmott Dixon's Lambe says: "There's a big challenge in bringing all these things together, and then still making the product attractive and affordable."
6. Won't it be undermined by householders using their homes differently?
As part of the agreement that a householder enters into, the householder commits to not heat the house above 21°C, and use (on average) a certain amount of hot water stipulated under their tailored energy plan. This usage will be covered under the fixed price of their energy plan. However, like a mobile phone contract, if their usage is above the agreed amount, they will have to pay additional charges. This arrangement obviously requires that the householders' usage is monitored, meaning telematics will be installed, which will enable the housing association running the energy plan to know, for example, what the ambient temperature in the house is or how many showers have been taken. The housing association commits to not use this personal data except in the event of a dispute about usage, or to collate anonymised general analysis. Van Erck says householders in the Netherlands have so far used energy more conservatively than expected.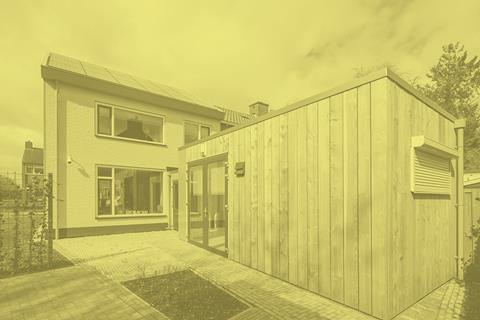 7. Are contractors able to offer a 30-year guarantee?
Even if creating the products is technically feasible, a bigger challenge is to contractors' business models and culture. Rather than providing construction services at a low margin, Energiesprong requires them to act like a manufacturer, essentially delivering a product to a 30-year performance guarantee. This is a very different business model requiring a big up-front investment in product development. "This is very disruptive for contractors," says Twinn. "It fundamentally changes the way they operate." Van Erck says the experience in the Netherlands, where there had been a similar market dynamic, was that only those companies that created separate businesses undertaking the work were successful, given the extent of the cultural challenge to a contractor mindset. The whole model then rests on the reliability of the product performing as expected, which may require contractors to employ staff directly in order to ensure quality, something Willmott Dixon is considering. However, it is also the very difficulty of lining all this up that enhances the opportunity for the firms interested. "This is not something that just anybody is going to be able to do, which is why it's worth investing in," says Lambe. "It comes down to having a solution that performs. We wouldn't be involved if we didn't think we could get to that place."
8. Doesn't it need government support?
The system is set up explicitly to be a market mechanism which, when running, will not require ongoing government funding. However, in the UK Energiesprong has been supported in its set-up by a European Commission grant of €3.6m (£2.8m), and pilot projects are expected to attempt to draw in other available local grants. In addition, the business model is dependent upon the revenue from feed-in tariffs. Twinn says it has therefore been "somewhat undermined" in the last year by the huge tariff reductions introduced by the government. Recent government policy changes that have put pressure on the finances of housing associations have in addition impacted on the business model as much of the up-front cost comes from long-term maintenance budgets. "Housing associations are not exactly in a great place at the moment," says Twinn. In order to be rolled out to the wider owner-occupied sector, the system will also rely on the government changing planning guidance to make these improvements possible without explicit planning permission, and rely on it introducing "net" energy metering. "There are lots of challenges in this process," concludes Twinn, "but there's nothing that's insurmountable."




Ecobuild 2016 is open for registration. The first day of this year's event, Tuesday 8 March, will focus on the topic of Homes, and will include a debate on 'What makes good housing?'.
This year's leading construction industry event will take place at ExCeL in London on 8-10 March. To register to attend for free, go to: www.ecobuild.co.uk/register