Hansom remembers some of the best industry gossip over the last five decades including a Bovis party in 1975, a parachute-jumping QS and a fervent timeshare pitch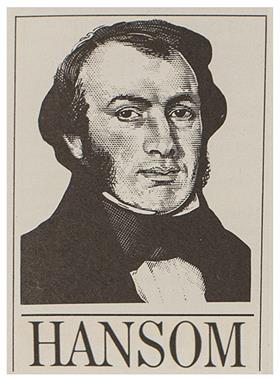 Maybe it's heatstroke, but this sweltering summer has made me reminisce of bygone construction summers of old. What nuggets of gossip and whimsy have I brought you from my deck chair down the years?
Join me on a saunter through the Hansom archives with a particular focus on the vintage years of the mid 1970s when this column was still young …
25 July 1975
First, to a Bovis party in July 1975, to celebrate the completed refurbishment of London's historic 10 Trinity Square – the former home of the Port of London Authority opposite the Tower of London. Despite the balmy weather, guests were invited inside the grand 1922-built building for a Medieval-sounding "cut and carve party". The piece de resistance was a large table loaded with huge slabs of beef, pineapples, celery and grapes, borne into the party by four chefs.
The column read: "The turning point of the evening came as the chefs negotiated a particularly awkward corner, and I was dismayed to see the contents of the table spilled on the floor. Following the beef's hurried replacement on the table, I was equally concerned to see it being rushed out of the room. Compliments to Bovis and its caterers however for applying their restoration expertise to the food and returning it minutes later in its former splendour."
2 July 1976
The unlikely and terrifying story of a "devil-may-care quantity surveyor", Tom Davies, of Beckenham, Kent, and his lucky escape from a botched parachute jump. After his first parachute wouldn't open, Davies just managed to operate his reserve parachute as "he crashed through some telephone wires with a flash on his way to an indecorous but fortunate landing". West Kent Hospital said later that a few broken ribs were suspected. I concluded: "I've heard of QSs coming down hard, but really!"
19 August 1977
This was perhaps the most comprehensive attempt I've ever made to round up where all the industry's grandees had gone on holiday. Mischievously, I noted that bosses at the RIBA had all gone on holiday – to the Scottish Highlands and the West Country among other places – despite the imminent publication of a Monopolies Commission report on architects' fee scales, an observation that would land me in hot water (see below). The various construction ministers were also away, in St Ives, Torquay, East Sussex, Bishop Auckland, France, and on a Mediterranean cruise. Tarmac boss Bill Francis was in Yugoslavia, while Taylor Woodrow chairman Richard Puttick was in Majorca. Enigmatically, Costain chairman JP Bowden was in the country "communing with the cows". Only Wimpey chairman RE Smith was behind his desk and sadly had "no definite plans for his holiday".
26 August 1977
The following week, Portland Place, however, took umbrage with the above item and said its top brass had gone to "elaborate lengths to set up contingency arrangements to call back key personnel" should the critical Monopolies Commission report be published. Embarrasingly, they also politely informed me that RIBA president Gordon Graham was not on holiday as I had suggested. I confessed: "Not only was he still on duty at practice and in presidential office, but one of the activities in which he was engaged even while I wrote was being interviewed for a feature by Building!" Hmm. Not exactly my finest hour, dear reader.
9 September 1988
Then to a very 1980s item about Irish builder McInerney and its elaborate attempts to promote timeshares in its Four Seasons Country Club in the Algarve to visiting British tourists with "as much fervour as Billy Graham". I reported that "every other restaurant" in the area was giving out promotional material with the bill and that "half-asleep arrivals at Faro Airport … are given a rose and a brochure by khaki-clad girls – even at 1.30 in the morning". Sounds like sales overkill even for the 'Loadsamoney' generation doesn't it?
7 July 2000
The summer of the Millennium now and an American journalist took a silly season helicopter trip over London with renowned architect Lord Foster. Foster demonstrated a canny ability to spot his own landmarks – among them the Millennium Bridge and the new HSBC building – but not those of a certain rival. He remarked blithely that he thought a residential scheme was "one of Richard's". Later, he failed to notice what the journalist described as a "vast… saucer-shaped disk resembling the mothership of some alien force" on the Greenwich peninsula. Also one of Richard's, I think.