What with Brexit, borders and exorbitant bills, going abroad isn't what it used to be. But not to worry, Building has done your research for you and gathered some top tips from industry experts about where to spend your summer hols without leaving this green and pleasant land. Here is Part 2 …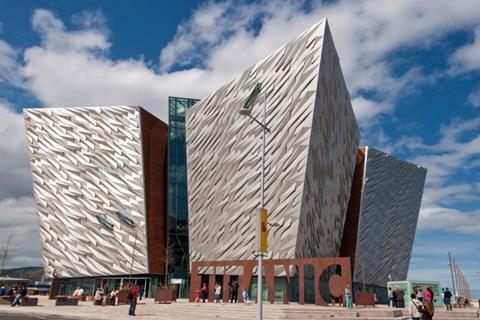 Belfast
Brendan Kerr, chief executive at Keltbray
I would recommend the city I was born in: Belfast. It is rich in history and has emerged from its industrial and troubled past as a destination that has something to offer everyone.
The Cathedral Quarter, once a derelict part of the city, is now vibrant; full of craic, atmosphere and busy bars. It's a magnet for hen and stag dos, but now also has some world-class restaurants and an impressive arts scene.
Belfast is also home to Titanic Belfast, a museum that was recently voted Europe's leading visitor attraction, and a great starting point for exploring the Giant's Causeway or visiting Ireland's oldest whiskey distillery, Old Bushmills. It's also close to Royal County Down - voted the fourth best golf course in the world.
As someone who left the city more than 30 years ago, when it was a deprived and highly charged, politicised place, I now regularly return with and without my family.
I will always return for the Belfast bap [bread roll] and the way they pour my Guinness, but it's been heart-warming to witness the city's transformation, and the growth of local construction, now at the highest level in almost a decade.
I fully intend to contribute to this, and recently established a development company, Kerr Property Holdings, which means next time I visit I may even be able to stay at my own hotel.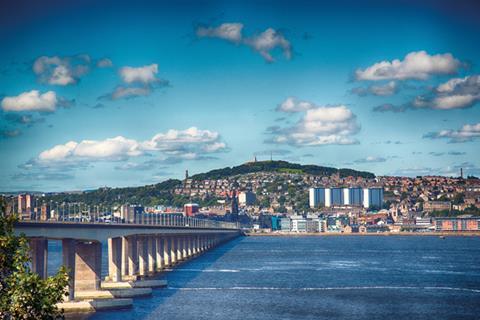 Dundee, Scotland
Douglas McCormick, chief executive at WYG
Scotland's fourth-largest city is an excellent base for exploring the east of Fife and St Andrews, and has good links to Edinburgh, Aberdeen, Glasgow and the Highlands.
It was once probably a place you just drove through on your way to Aberdeen, particularly after the traditional manufacturing economies began to disappear.
But now £1bn is being spent redeveloping the waterfront, which in Scottish economy terms is huge, to help the spread of economic activity northwards and the creation of a tourism industry.
The underdeveloped waterfront is being regenerated via a series of residential, art, leisure and sport hospitality projects and a series of gardens.
Of these, the most exciting building is the £80m V&A design museum due to open next year, which has been designed by Japan's Kengo Kuma. Once completed, it will sit alongside Scott of the Antarctic's ship RSS Discovery, which was built in Dundee and launched in 1901. In 1986 it was relocated back to Dundee, and the Dundee Heritage Trust berthed the ship in a place called Discovery Point, which is next door to the new V&A.
Dundee is also famous for processing the plant fibre jute, an enormous industry in the 19th century, which still survives today and Dundee Heritage Trust runs a mill called the Verdant Works.
There's a lot to do, you can even wander across the River Tay to Newport and take in the panorama of Dundee.
The third part of this feature will be published tomorrow.