Six of the best UK seaside piers that have survived adversity

From raging fires to ferocious storms, the UK's piers have taken a battering over the years. Here, Building's architecture critic Ike Ijeh takes a look at a selection of British pleasure piers and the modern attempts to bring them back to life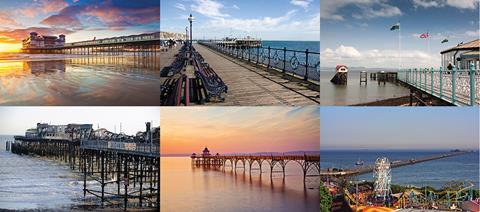 The poll is now closed. The result of your vote is below:
Southend-on-Sea 13.3%
Hastings 20%
Weston-super-Mare 6.6%
Mumbles 0%
Swanage 26.6%
Clevedon 33.3%

Southend-on-Sea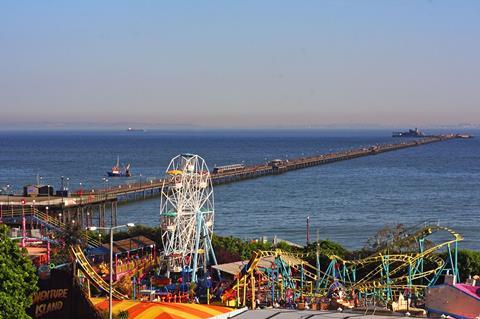 At over 2km long, Southend Pier is the world's longest pleasure pier. In keeping with this dramatic statistic, it is also a venue with a tumultuous past. Fires in 1959 and 1976 caused isolated damage but a catastrophic inferno in 2005 destroyed much of its wooden structure and buckled the tracks of the railway that runs along it. Luckily the pier has been extensively restored since then, a process that culminated in the opening of Swedish architecture practice White's Cultural Centre at its seaboard end last year. With its novel function and sculpted contemporary design, the Cultural Centre is a brave and imaginative alternative to the amusement arcades and gift shops that often occupy end-of-pier sites.

Hastings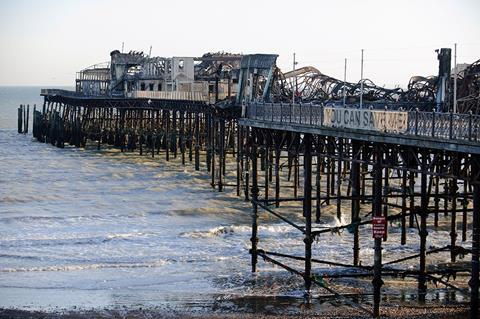 While the history of many British piers has been tinged by accident, fire and closure, Hastings' is more tragic than most. Successive storms inflicted considerable damage on its structure throughout the last two decades until the local authority was forced to withdraw public access entirely in 2006. But worse was the second of its two fires, which obliterated 95% of its superstructure in 2010. Happily, after a tortuous funding process, construction is about to start on a competition-winning £13.9m new pier designed by dRMM Architects. It will include a new visitor centre with a rooftop viewing terrace.

Weston-super-Mare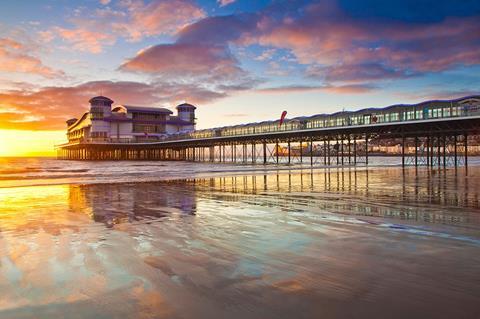 In keeping with a town savvy enough to squeeze Latin into its name, Weston-super-Mare has three piers. The biggest and most famous is the augustly named Grand Pier which, like its peers, has also been ravaged by fire in the past. The most disastrous of these was in 2008 when the large pavilion at the sea-end of the structure was completely destroyed, just months after its new owners had embarked upon an extensive revamp. Local Bristolian architect Angus Meek was employed to redesign the pavilion and the £40m new pier reopened in 2010. It won the National Piers Society's Pier of the Year award the following year.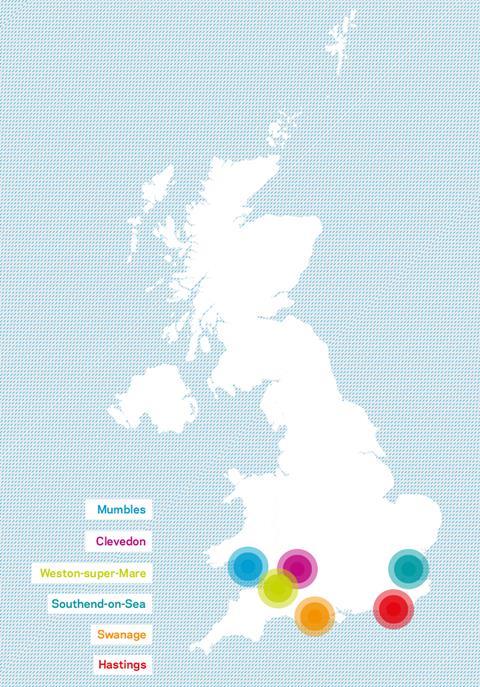 Mumbles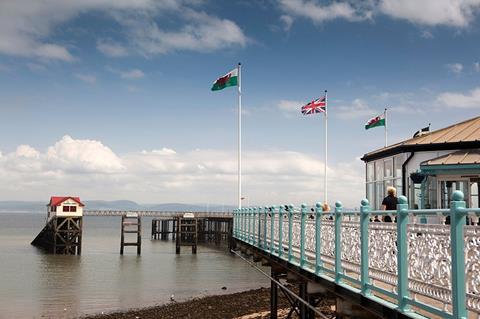 Mumbles Pier may be modest in size but it inhabits one of the world's strongest tidal ranges. Halfway along its length a mini-pier sprouts off at a right angle and leads to a quaint little wooden life-boat station perched in the middle of the bay. Many piers have integrated lifeboat stations but Mumbles' version forms a charming variation. A new lifeboat station is the centrepiece of current redevelopment plans for the structure, and construction started earlier this summer on a new £9.5m station at the end of the pier. This is part of £39m pier development proposals to create new retail, residential and leisure amenities in its vicinity.
Swanage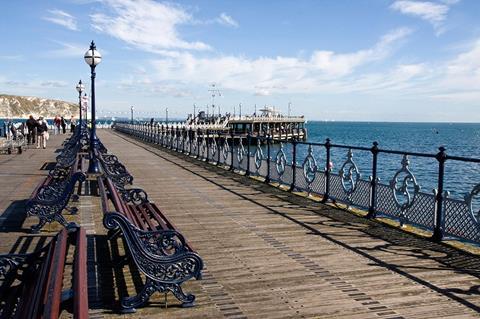 Immortalised in a classic episode of the hit TV comedy The Inbetweeners, Swanage Harbour is home to a small but ornate Victorian pier currently undergoing critical restoration work. But it is work that has been severely jeopardised by £50,000 worth of storm damage inflicted earlier this year. Therefore at present, the pier is only partially open to the public – a shame given its considerable popularity. After reopening following an extensive refurbishment programme in 1998, it regularly attracted more than 100,000 visitors a year. It also won the National Piers Society's Pier of the Year award in 2012.

Clevedon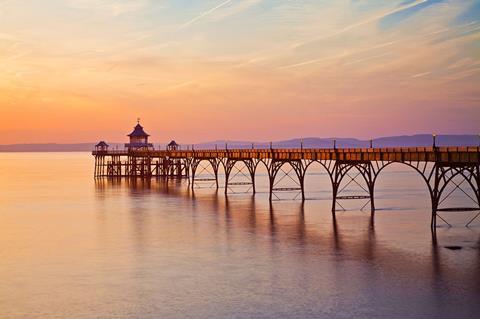 Described by Betjemen as "the most beautiful pier in England", Clevedon pier is an incredibly graceful viaduct-like structure of elegant wrought iron arches spanning a slender wooden deck. Its unusual construction has been a source of both fame and misfortune. It occupies one of the world's highest tidal ranges and stress testing for insurance cover caused several spans to collapse in 1970. A long period of dismantling and restoration followed and the pier reopened in 1998. An appeal is currently underway to raise £1.6m for a new visitor centre and education facility. After extensive damage to Brighton's West Pier in 2004 storms, Clevedon is Britain's only grade-I listed pier.