With funding of apprenticeships under threat and training providers not always churning out people with the right skills, how will we get the workers we need?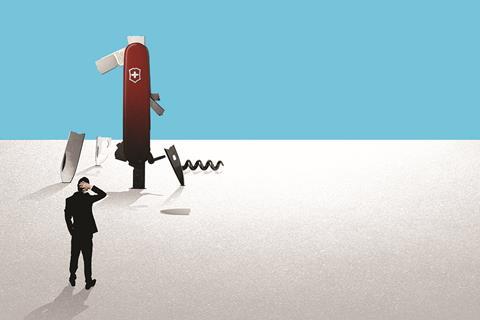 The construction industry should be growing - and fast. The Construction Industry Training Board estimates that 224,000 new jobs will be created in the industry over the next five years.
In 2010, the Conservative Party pledged to create 100,000 more general apprenticeships each year. By the most recent election, this promise had risen to three million apprenticeships over the course of the coming parliament. The party is certainly right that action is needed, but unfortunately this push doesn't necessarily mean enough of those new apprenticeships will be in construction.
Because despite recent overall growth and the identified need for more than 40,000 new entrants to the industry each year, the number
of people completing construction apprenticeships fell dramatically in the recession, with only 9,306 completing last year - the lowest figure for more than a decade. The question is that while it is the industry first and foremost that is responsible for training up new starters, does the government have the right policies to help the industry fill the gap?
Steve Radley, director of policy at CITB, says that "employers are reporting skills pressures across the board" with the immediate urgency of pipeline delivery focusing attention on trade skills. However, he says there are increasingly skills pressures within the professional occupations, such as project and site managers, and it is these that will be more problematic in the longer term.
There are positive signs. Some 15,510 new apprenticeships were begun in 2014, a 14% increase on 2013. There are also as-yet underexplored pools of skills in appealing to those looking for a career change, and those former construction professionals who left during the recession. But the apprenticeships increase is still 30,000 people a year short of what the CITB estimates is needed, and many in the industry acknowledge that construction has its own mountain to climb in terms of being a more appealing prospect to potential recruits.
Sarah McMonagle, head of external affairs at the Federation of Master Builders, says the image the construction industry presents is a major issue in attracting new entrants, and particularly women and those from ethnic minorities. "If the industry is shown to be attractive as a career then women, men, [and] minorities will come into it," she says.
If the industry is shown to be attractive as a career then women, men, [and] minorities will come into it

Sarah McMonagle, FMB
With just 14% of the UK construction workforce female, this would certainly spread the net of potential recruits wider. Diane Johnson, formerly the first woman president of the Electrical Contractors Association, and director of Eric Johnson of Northwich, agrees that the industry needs to explain to women what it can do for them, and attract young people by explaining to parents that an apprenticeship is worthwhile.
In the meantime there is the chance the Conservative government's policies on immigration may block the kind of short-term measures the industry has previously relied on to fill skills shortages. In addition, an exit from the EU would clearly be a big challenge to an industry reliant on eastern European workers.
Radley says that while the industry needs to work together to find solutions to the skills and recruitment crisis, "government can be an important partner". This means being clearer about what it is going to spend on construction and when and where - in order to give construction firms considering investing in taking on apprentices the confidence to do so. "The industry needs clarity of where it is going to be, as apprenticeships can be a very significant investment for companies in terms of times and costs. Once you know when the major projects are going to take place, it makes it easier for the industry to plan and work together to invest in the skills they are going to need." This would, he continues, also limit the industry's need to draw on migrant labour, which in the past has underpinned the sector.
Here we look at three of the key policy areas where the government needs to support the industry in order to help it get the skilled staff it needs, and analyse what are the chances of success.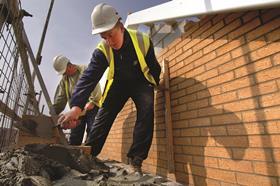 Policy area 1: Apprentices
The government has committed itself to creating three million apprentices over the course of the next parliament, but will this boost be felt where it is needed in the construction industry?
There are currently around 36,870 people undertaking apprenticeships in the industry - commonly lasting three years - with 15,510 of these people new apprentices from the 2013/2014 academic year.
Diane Johnson, former president of the Electrical Contractors Association (ECA) and current ECA Skills Ambassador, says she welcomes the government's intent but worries the planned expansion, led by new apprenticeships such as in the retail sector, ends up actually hurting construction by acting to "devalue the name apprenticeship".
She sees apprenticeships as providing a "skill for life, whereas a lot of these [government-led] apprenticeships are only 12 months long and therefore more of a training scheme," which is unlikely to equip candidates properly.
While some of these concerns may have been addressed by skills minister Nick Boles' announcement that he will seek to legally protect the term "apprenticeship", it is not only the status of these, but the way they are funded, which is problematic.
Suzannah Nichol, chief executive of the National Specialist Contractors Council, says it is up to the construction industry to resolve the skills crisis. Nevertheless, she says the current structure of how apprentices are funded is not suitable for the 21st century employer and this makes it hard for those employers to "step into the apprenticeship space".
"The system needs to be made more flexible for the industry, suitable for employers and attractive to candidates. None of this is difficult, but the industry has to collectively decide to do it," she says.
With the construction industry contributing 7% to GDP it should expect to have an equivalent share of 210,000 of the government's three million apprenticeships, which works out as 42,000 a year, nearly three times the current number starting.
Unsurprisingly, Sarah McMonagle, head of external affairs at the Federation of Master Builders (FMB), says this is "quite a big challenge" under the current system.
CITB figures suggest two-thirds of apprentices are trained by micro firms and so, McMonagle says, the government needs to do anything it can to avoid inhibiting small firms from training apprentices. Controversy over coalition plans to reform apprenticeship funding, which would have seen upfront costs loaded on to employers, looked to have subsided in March this year when the government revised the proposals and announced plans for an "apprenticeship voucher" model. The FMB was in discussions with the coalition government prior to election purdah, but the election result has cast this again into uncertainty. The FMB says it is now attempting to get these discussions back on track with the new set of ministers.
Johnson says the government needs to rectify payment practises and force firms on government contracts to employ apprentices directly to avoid pressure being put upon SMEs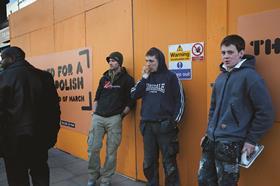 Policy area 2: Immigration
Skilled migrant labour is considered necessary to address the skills shortage in construction. But what impact will the government's desire to cut migration have on the industry's need to get new staff?
A report from the Chartered Institute of Building (CIOB) suggests that the sector will need to find around 224,000 new recruits between 2015 and 2019. Around 10% of the construction workforce is currently made up of migrant labour.
The task of finding new skilled workers would appear to be much harder if the government caps migration, especially from inside the EU. The UK's current migration policy for skilled labour involves complete freedom of movement for citizens of EU countries, but non-EU workers can only migrate to the UK if they meet the criteria on the Tier 2 Shortage Occupation List, which details the occupations where the UK doesn't have enough domestic or EU workers to meet demand.
A key part of David Cameron's renegotiation with the EU is plans to restrict freedom of movement from some EU countries. German chancellor Angela Merkel has previously called this "non-negotiable", sparking fears of a Brexit.
Jack Pringle, former RIBA and CIC president, said it would be a serious mistake for the UK to leave the EU, and said "Why on earth would we leave?" in reference to the UK's access to the single market and its labour pool.
Speaking about his own architectural practice, Pringle Brandon Perkins + Will, he said his London office workforce was "40% or more overseas" and added: "Without that 40%, we'd be in a much worse position."
Pringle added that his clients hire his services on an "EMEA basis" and that if the UK left the EU, "they'd go to France or Germany, as it's very important to be part of the European supply chain."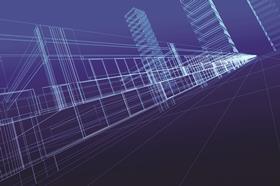 Policy area 3: BIM
This is a pivotal time for building information modelling (BIM). The government is six months away from its key 2016 deadline of delivering all centrally-procured construction projects using BIM Level 2. Six months ago, the then business secretary Vince Cable also launched the government's strategy for hitting the next level, BIM Level 3, in its highly ambitious Digital Built Britain (DBB) plan, although on this occasion no adoption deadline was set.
Construction firms throughout the UK are therefore rushing to achieve Level 2, and starting to get their heads around the more demanding Level 3. BIM skills are therefore more in demand than ever. According to Peter Barker, managing director of the BIM Academy, the industry still lacks a good understanding of BIM Level 2: "There is still a lack of awareness of the fundamental parts of the process, for instance PAS1192. There needs to be a better understanding of how that process works and how it fits with traditional procurement."
Yet this is a critical time, particularly as the government is beginning to scale back its central funding for BIM development. Barker characterises the government's approach to BIM skills as "very laissez faire". "They've devolved training to organisations like the CIOB, National Federation of Builders and higher education institutions," he says. "From the government's point of view it's done what it can do."
This is particularly concerning as the DBB plan identifies training up public sector clients to run ever-more-advanced BIM projects as a top priority. Other facets of BIM Level 3 include establishing new "open data" standards and contractual frameworks that will enable project teams to design and deliver projects in a single, shared BIM model. These goals require highly-advanced skills that are currently in short supply. For Barker, a change in culture in education is necessary to hit Level 3. "It's about breaking down barriers between faculties - cost management, engineering, project management. If they are to collaborate in the workplace they need to start by collaborating in the classroom. That's what they do in Scandinavia."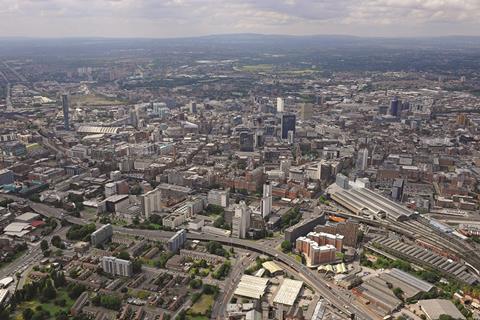 Case study: Greater Manchester
Greater Manchester is a prime example of the skills gap. The Greater Manchester Chamber of Commerce (GMCC) commissioned a study looking into the skills needed to address the £9.5bn pipeline of planned work in the city from 2014 to 2017.
It showed acute shortages of people required in the pipeline for fields including building envelopes, steel erection, glazing and civil engineering, while there was a big oversupply for bricklayers, plasterers and scaffolders.
Christian Spence, head of business intelligence at GMCC, says some top tier contractors are not tendering for contracts due to concerns over having enough skilled labour and adds the situation is "not yet at a critical stage, but the fact it's there is definitely a concern".
He says the skills shortfall has seen projects "often run late or over budget" and has also meant skilled labour wages have risen significantly, placing a "huge burden on the supply chain".
How can government address the issue? By changing the skills system and funding, says Spence.
He calls for training providers to be "better structured to respond to what the industry needs and not what young people want", using the example of the GMCC's stats which show in the Greater Manchester area the number of people qualifying as bricklayers is 42% more than what's needed, while just 4% of the required building envelope specialists are being trained up each year.
Spence adds that the government should change its funding framework to recognise that the existing workforce also needs to be upskilled to meet the shortage.

Challenge 15: What's it about
Building's Challenge 15 series of features takes a detailed look at the key challenges the new government must address to avoid a critical failure of the built environment to support the UK economy and society. The series is informed by Building's Agenda 15 manifesto for construction, which was published in January after a year-long consultation with industry.
The manifesto, which can be viewed in full at www.building.co.uk/agenda15, makes eight top line recommendations designed to help promote a more efficient, sustainable construction sector that could better deliver the UK's built environment needs, and better help the UK economy.
On skills, our top line recommendation for the government is to:
■ Back industry's efforts to train up the next generation of construction workers by confirming support for the industry levy and making a mandatory requirement for training or apprentices on all public contracts over the OJEU threshold (currently £4.3m).
The detail of the manifesto contained a series of specific measures which required action from the new government that we believe would help achieve this, including:
■ Immediate favourable conclusion be reached to CITB's Triennial Review, including confirmation the industry levy used to fund training in trade skills is retained. Government support for CITB should be contingent on continuation of its reform agenda
■ Requirement for trainees and apprentices to be taken on as a condition of contract on public projects above the OJEU threshold (currently £4.3m). A national system should be set up, overseen by CITB, to ensure that apprentices can secure continuation of employment where taken on to jobs likely to be completed prior to the end of their training
■ Work with DfE to ensure that school-age pupils receive informed and timely careers advice on construction, with a particular emphasis on this reaching groups under-represented in construction such as women and ethnic minorities
■ Limit funding to college courses offering "construction" diplomas that do not include site-based competency skills (and therefore do not actually qualify people to work in construction)
■ Abandon plans, made as part of proposals to route funding for apprenticeships direct to employers, in which government will only reimburse employers once training has been completed.