Five years ago Building profiled 10 small, young firms whose fresh thinking and bright ideas stood in stark contrast to the gloomy economic environment at the time. Now, we revisit them to see how these cutting edge companies have fared while the industry has started to recover. So who has prospered, and who has struggled?
To read the original article from 2010 click here.
Southfacing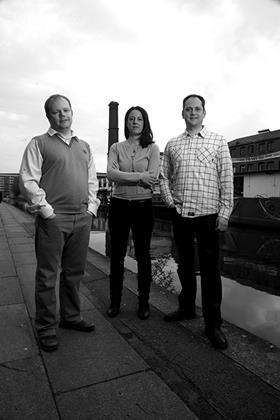 Description: Environmental buildings consultancy
Clients include: University College London Hospital for the £110m Macmillan Cancer Centre; London Legacy Development Company; Balfour Beatty.
The firm in 2010: The sustainability expert developed software tools to support its environmental consulting services, which included BREEAM assessing 2012 Olympic venues - such as the aquatic centre and velodrome - in the lead-up to the games.
The firm today: Since 2010, Southfacing has developed from being mainly a consultancy operation to being primarily a construction technology company which provides specialist sustainability consultancy, according to director Ben Cartmell (pictured, opposite, centre left).
The firm, he adds, evolved following the January 2011 commercial release of its in-house BREEAM assessment system, Tracker Plus.
Today, Southfacing has 150 assessor companies using the system with 3,000 live assessments being managed on it globally. The firm also has new variants of the system in the pipeline.
One of the biggest changes Cartmell says he is seeing in sustainability is the shift from a "legislative driven market to a market driven situation". Clients, designers and contractors, he adds, are "a lot more informed about sustainability and this, together with the current political climate, means sustainability needs to quantify wider value - especially in economic efficiencies - and there needs to be free access to performance data".
Following the conclusion of the 2012 Olympic games, the firm carried out a post-construction review on the venues and has since been contracted by the London Legacy Development Corporation to BREEAM assess the entire Queen Elizabeth Olympic Park. The firm has also been brought in by Balfour Beatty to do BREEAM assessments for its conversion of the Olympic stadium into West Ham FC's new home.
Balfour Beatty also used Southfacing to conduct the BREEAM assessment on Heathrow's £660m Terminal 2B.
2008/09 turnover: £400,000
Estimated 2015 turnover: £750,000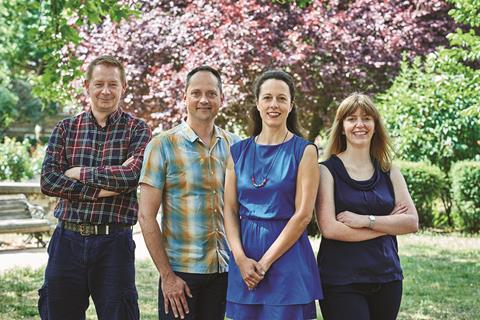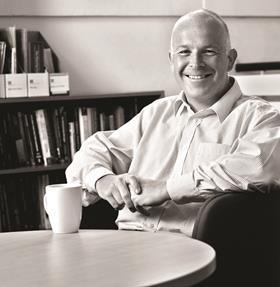 Provelio
Description: Strategic project management
Clients include: Ministry of Defence; University of the Arts London for which it is carrying out a strategic FM review; strategic property rationalisation programme for Cornwall council; Pegasus Life; the Association of University Directors of Estates for which it runs a training course on strategic thinking and estate strategy.
The firm in 2010: The firm, set up by former Currie & Brown staff, said its USP was ensuring that its practitioners had a sound theoretical training as well as a broad experience of how to apply that in practice, and that it tailored its offer to clients' needs.
The firm today: By the end of the current financial year, Provelio is expecting to have 40-45 staff, compared to 35 in 2010, and predicts it will overreach its turnover target of £3m for the year by £500,000. The company has expanded significantly since 2010, although it is a "very different business", says managing director Paul Wilson (pictured).
The firm made a conscious decision during the recession not to bid for traditional project management work but instead "took the very good skills that you get from the building industry like commerciality, procurement and project management and applied it to strategic management consultancy," Wilson says.
He says the firm realised that if it went for management consultancy work, it was more likely to be given the project management work that would follow. It has also meant that it is now able to compete with the likes of Deloitte and KPMG, Wilson says.
Provelio, which started up in Bristol, now has four offices spread over the South. It is this expansion into the South-east, Wilson says, that is part of a key strategic step to create a more "London-led business", and which will then allow the company to build its national presence. He adds that the firm has also moved from
being heavily weighted towards the public sector to having a substantial private sector focus, and is moving into new sectors such as defence and aerospace.
2010 turnover: £3m
Estimated 2015 turnover: £3.5m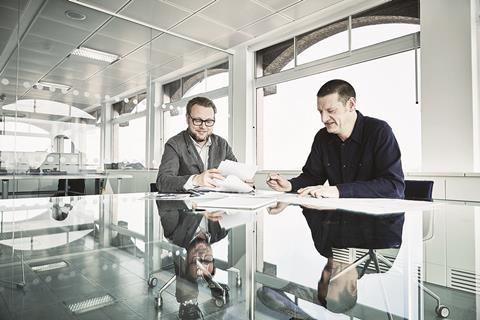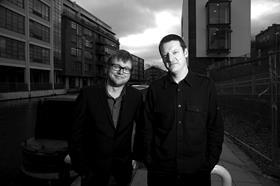 Eckersley O'Callaghan
Description: Engineer
Clients include: Apple; The Victoria and Albert museum; Oxford University; Stanhope; St George and Dukelease; Capital & Counties and New World Development (Hong Kong).
The firm in 2010: The London-based firm specialised in structure and glass work engineering.
The firm today: The firm has substantially expanded since 2010, opening an office in New York in 2011 and increasing its staff fourfold from 14 to 65. This reflects the level of work it has experienced, particularly over the last 18 months, director and co-founder Brian Eckersley (pictured, right) says. The company is also opening an office in San Francisco this month.
The engineering firm has "diversified" its repertoire over the last five years and now operates four engineering divisions - structure, glass, facade and marine - and has continued to "increase the size and quality of the projects" it does. Eckersley adds that the firm "wants to be broad based in terms of the work we do".
Its current projects include the facade at Stamford Bridge for the new Chelsea FC stadium and Keble College at Oxford University, as well as a large commercial campus in Oklahoma City and a theatre in Hong Kong. Eckersley says that the firm still has an international clientele and remains "sought out for our technical approach to projects and focused on using our engineering expertise to make the best possible buildings with our clients and their design teams".
The firm was given a new graphic identity last year to celebrate its 10th birthday as it enters "a new stage of growth and maturity", Eckersley says.
2010 turnover: £2m
Estimated 2015 turnover: £8m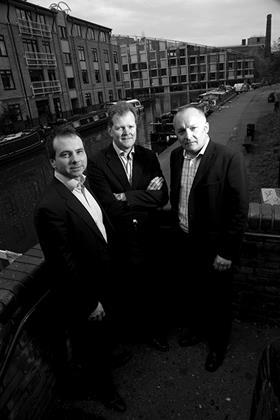 Mason Navarro Pledge
Description: Engineer
Clients include: Alchemi Group; Salmon Harvester and NFU Mutual.
The firm in 2010: Offered a broad mix of skills with its workload a mixture of commercial, public sector and new-build residential work, with a strong IT offering.
The firm today: Director Stuart Pledge (pictured, right) says one of the big areas for the firm in recent years has been the heavy alterations of buildings and in particular vertical extensions, such as the one it has done at 55 Victoria Street for Alchemi.
The economic stability of the last couple of years has enabled the company to grow and it plans "to continue to grow so long as the market allows", Pledge adds.
This stability has meant that the firm has experienced "a huge surge in work", which has included a number of shopping centres around the country, Pledge says, and saw it appointed as the stone specialist on the Shard's Shangri-La hotel.
The firm is currently on site at the Corporation of London's Bridge Master's House, adjacent to Tower Bridge, where it is adding a new glass-roofed restaurant to the building and helping to improve the facilities.
The engineer is also seeing a lot of high-end automotive work for the likes of Aston Martin, Ferrari and Lamborghini.
Mason Navarro Pledge has always operated in the 3D environment, but in 2010 was only just getting into BIM. Now all its projects are modelled in Revit. It is also a development partner of CSC, which has now been taken over by Tekla, and is helping steer IT solutions for the engineering industry.
2010 turnover: £1.1m
Estimated 2015 turnover: £3m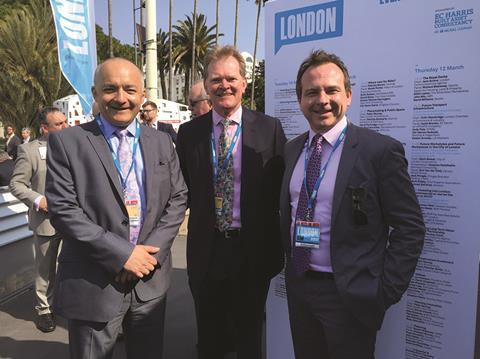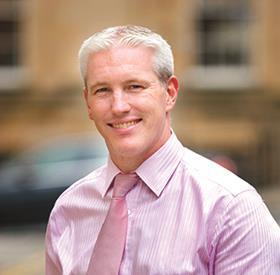 Thomson Gray
Description: Construction consultant
Clients include: De Vere; Salvation Army; Marine Harvest; Cala Homes; University of Edinburgh; National Museum of Scotland; NHS
The firm in 2010: The firm had managed to get on a number of NHS frameworks but had also prepared itself for the widely expected slump in public sector work and planned to build new business advising clients on capital allowances and construction tax.
The firm today: Diversification has been a large part of the story for the Scottish consultant since 2010, says Stuart Gray, managing director (pictured). The company originally started out offering cost surveying and cost consultancy services and has "now expanded into offering lead adviser services, project management, building surveying and principal designer services," Gray adds.
Thomson Gray has increased its office locations from one in 2010 to three and is planning to open a new office in Inverness.
In 2010, most of the firm's work was public-sector based, but since then Gray says it has deliberately tried to make that "more of a 50:50 split" between private or commercial clients and public sector bodies. It also now offers bespoke private residential consultancy and is involved in quite a bit of conservation work, Gray says.
Thomson Gray is currently involved in the £20m redevelopment of the Raigmore hospital in Inverness and a new town development in Chapelton, south of Aberdeen, where 7,000 homes are being built as well as infrastructure and schools.
It is now planning to expand the project management and tax sides of its business, Gray adds.
2010 turnover: £1.1m
Estimated 2015 turnover: In excess of £2m
Robert Wynter & Partners
Description: Structural engineer
Clients include: Crest Nicholson; English Rose
The firm in 2010: Launched in 1997 as a cost-saving engineer, the firm had offices in Dorking, Cornwall and Bulgaria. It began after Robert Wynter managed to shave £1.5m off a Crest housing project. The housebuilder has been a client ever since.
The firm today: Based in Wooton in Surrey, the firm says it still aims to provide innovative and cost-effective solutions as well as a comprehensive design service.
Over the last few years it has worked on various projects including Crest Nicholson's Western Riverside development in Bath.
It has also been involved in the refurbishment and renovation of an English Rose building on Kensington High Street.
2010 turnover: Fee income estimated at £600,000
Estimated 2015 turnover: Not available
King Shaw Associates
Description: Engineer
Clients include: Ealing London Borough council; Reliant Contractors
The firm in 2010: The Bath-based engineer said it used physics as a basis for understanding the construction process, and designed buildings that were not over-reliant on "man-made" energy.
The firm today: The engineer is still focused on delivering low-carbon, sustainable design for buildings, but is now based in Bristol.
The firm has been fairly busy since 2010 working on developments such as the £25.5m residential development at New Cross Gate, where it was commissioned to provide structural and building services engineering.
It also worked on the £6.5m refurbishment of the Sir Jack Lyons theatre at the Royal Academy of Music and the £7.5m refurbishment of Pitzhanger Manor in Ealing, where it provided environmental and building services engineering.
2010 turnover: £850,000
Estimated 2015 turnover: Not available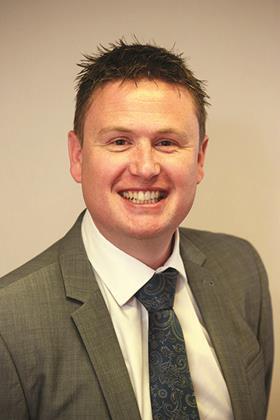 Echelon
Description: Consultancy specialising in procurement
Clients include: Croydon council; Brent Housing Partnership; Grainger; United Welsh; Origin Housing
The firm in 2010: The company specialised in social housing procurement, honing its clients' procurement strategies.
The firm today: It is on course to double turnover this year compared to 2010, and this growth has been achieved while having to adapt to a changing market. Director Aaron John (pictured) says one of the biggest shifts in the last five years is in the pricing models used. Echelon has, he adds, created its own bespoke price per property model for its landlord clients, which it says is more transparent than a traditional schedule of rates approach.
Procurement is still the firm's core business, John says, with procurement options appraisals and value-for-money reviews on existing in-house delivery teams making up a large part of the firm's order book over the last couple of years. John says that he doesn't see the business moving away from this in the short-term but it does plan to broaden its offering with complimentary services.
Earlier this year Echelon launched a networking group called the Contractor's Asset Management Improvement Partnership, which allows its members to share best practice to drive change within the industry. It was developed following the success of its Asset Management Improvement Partnership, a client best practice club.
2010 turnover: £1m
Estimated 2015 turnover: £2m
Cator + Co
Description: Rural property consultancy
The firm in 2010: Converted rural buildings into sustainable developments and offered property and planning advice.
The firm today: The Norfolk-based firm is not currently undertaking any building works and instead is concentrating on other management work.
2010 turnover: Not available
Estimated 2015 turnover: Not available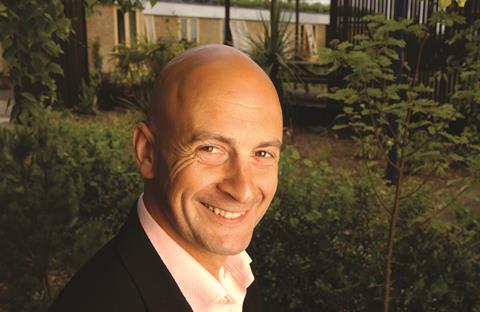 SEArch Architects
Description: Formerly an architect specialising in sustainable design - now merged with IDP Group
The firm in 2010: SEArch Architects, launched in 1991, specialised in earth-sheltered housing.
The firm today: It has been a period of major change for SEArch Architects, which ultimately merged with 70-strong Coventry based multi-disciplinary practice IDP Group two years ago. SEArch had been set up by founder Jeremy Harrall (pictured), who left the merged business in November 2014 to pursue personal projects, including his evidence-based research, which he has since put to use on construction of a low-carbon property in South Lincolnshire.
The property, Frankly Bee, was conceived and designed by Harrall and is to feature in the BBC2 documentary series The House That £100k Built, in August.
Harrall is also in discussions with a university about setting up a postgraduate research institute in Peterborough. The research facility would become the custodian for a database Harrall has collected, consisting of over 7 million data points gathered from 11 of the most energy efficient buildings in the country. The institute's remit will be "working towards fossil-fuel free development", and it is anticipated that the facility will be active by the end of this year.
2010 turnover: £300,000
Estimated 2015 turnover: Not applicable, following merger with IDP Group
To read the original article from 2010 click here.