As Building launches its Building A Better Balance initiative, shining the spotlight on the hidden concerns of construction workers, we focus on a serious health and safety issues facing the industry: depression, anxiety and stress-related illness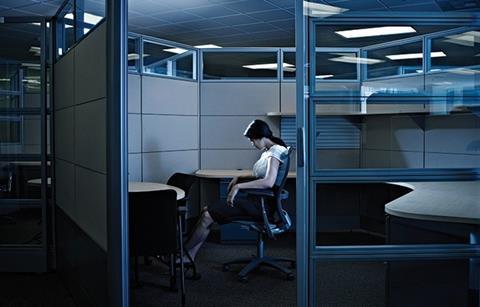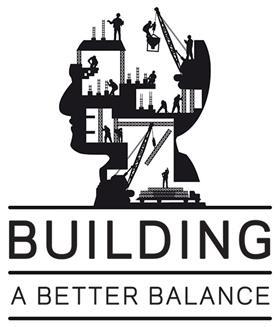 The tragic deaths of three workers on London construction sites in the last two months has thrown into sharp focus one of the biggest concerns that can blight recovery from recession: the potential for rising workloads, coupled with constrained resource, to lead to a rise in accidents.
Speaking after one of the deaths, that of 46-year-old Kevin Campbell, who was killed working on a Docklands Light Railway project, Peter Farrell, chair of the Construction Safety Campaign, called passionately for employers to refocus on heath and safety. He warned: "There must be no return to the killing fields of old on London's construction sites."
Alongside the visible dangers of physical injury and fatality, however, there are also hidden risks, in danger of going unnoticed, that can pose as serious a threat to those working in the sector as it recovers. One of the biggest, but probably the least discussed, is the prevalence of mental health problems in the workplace.
Construction has not historically had a culture of open discussion when it comes to awareness of mental health issues, their potential severity, or how to tackle them. With this week being National Mental Health Awareness Week, Building is making the issue the first focus of a new editorial initiative, Building A Better Balance. The aim is to put some of the hidden concerns that can affect construction's workforces and recruitment - including mental health, diversity and tolerance - at the centre of the industry's agenda as it looks both to grow and to become a more progressive place to work.
Construction and mental health
The HSE defines mental health as "how we think, feel and behave", with the term "common mental health problems" (CMHPs) used to describe the difficulties that are most prevalent and can be successfully treated by GPs rather than by specialists such as psychiatrists. One in four people in the UK experience a CMHP in their life, according to the HSE.
CMHPs include anxiety and some forms of depression. Anxiety is defined by the NHS as "an unpleasant feeling when you feel worried, uneasy or distressed about something that may or may not be about to happen"; while depression is defined as "when you have feelings of extreme sadness, despair or inadequacy that last for a long time".
Often, people arrive at work with a whole stack of things worrying them, like health issues or family

Paul Hodgkinson, Simons Group
A third problem often linked with these is work-related stress, which may trigger or worsen an existing mental health problem that a person may otherwise have successfully managed without letting it affect their work. The HSE defines work-related stress as "the adverse reaction people have to excessive pressures or other types of demand placed on them at work".
Construction - with patterns of long working hours and deadline driven environments - is by its nature a sector that has the potential to cause stress and in turn to intensify, or even trigger, anxiety and depression. This, coupled with the industry's demographic, makes these types of problems a particular concern. The industry remains a male-dominated sector; men, statistically, are less likely than women to discuss any health issues, and even less likely to discuss the often invisible effects of mental illness, which can compound the seriousness of problems.
Research carried out by the HSE in 2007, the last wide-ranging study of its kind on the industry, found that 88% of those working in the construction sector experienced some level of work-related stress, and 5% described themselves as suffering from an "illness" related to stress, depression or anxiety. A study by the Chartered Institute of Building (CIOB) in 2006 found an overwhelming majority - 85% - felt the industry did not do enough to address mental health in the workplace. More recent research from the US, published last year, found 16% of construction workers were distressed, with 3% showing clinical signs of suicide risk. But the vast majority of those who reported being distress had not sought professional help.
The severity of such conditions can vary hugely. At one end of the scale, too much stress can make employees less productive; and if it becomes more prevalent in their work it can put their own and others' safety at risk.
At the most extreme end, unchecked CMHPs, including anxiety and depression, can lead people to suicide. One director of a construction company, who spoke to Building on condition of anonymity, has first-hand experience of this: 13 years ago, his own mental health issues, combined with a perceived lack of support, resulted in him attempting to take his own life. His story, told for the first time, is published opposite.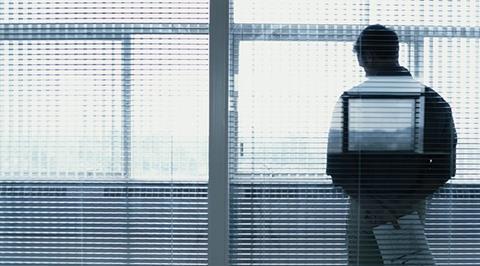 Roots of the problem
The inherent pressures of the working environment in construction may, in some people, be enough to trigger stress-related illness. However, it is more likely that they will add to other factors, such as family or relationship pressures, or bereavement, to leave people finding it difficult to cope.
Paul Hodgkinson, chief executive and chairman of contractor Simons Group and a trustee of the Mental Health Foundation, says: "In business terms, people are constantly being challenged. And often, people arrive at work with a whole stack of things that are worrying them, like health issues or family."
In these situations, what makes working in construction particularly difficult for those struggling with mental health issues is the industry's general reluctance to accept such problems and to openly discuss them. The director spoken to by Building says: "If people hear about you having experienced [CMHPs], they might think you're a slacker, or in some way deficient, or not up to the job … I don't think we talk about this stuff enough, or a lot, or at all, in some cases."
Hodgkinson says: "It's something which has come up the agenda but there's no doubt that the world of construction is still a robust industry and that leads people to be quite tough with other people. It is changing, but not as fast as other industries. And in general, I think the world splits into three on this: those who are very sensitive and talk without judging, those who can't talk without judging, and those who are in the middle who can react in the right or the wrong way depending on circumstances."
Undoubtedly, as the market gets more competitive, more stress is being put on smaller teams. You can't tell the impact of that just by looking

Paul Hodgkinson, Simons Group
The biggest contributory factors identified in the HSE's research into work-related mental health problems in construction were having too much work to do in the time available, followed by the need to travel or commute.
Both of these are issues which are set to rise as the industry recovers from recession: the first because of the time it will take businesses to scale up to meet increasing demand, and the second because of the impact of a raft of regional office closures during the past five years, which means employees are having to travel further to win work and manage projects.
Hodgkinson says: "There are issues with the pace things are happening. Undoubtedly, as the market gets more competitive, more stress is being put on smaller teams. You can't tell the impact of that just by looking. The script on mental health is that you can't see it - you really need to watch peoples' behaviour."
Hidden costs
For construction companies, as for any employer, a greater understanding of CMHPs can be viewed as part of a moral duty of care to employees. It is also, as Hodgkinson points out, an issue which can aid a business's efficiency.
"I think we're blind to the cost, as unless a person who is off work is signed off by their doctor it's impossible to know whether mental health issues are having an impact on productivity. But if you look at it nationally, there's often a significant exposure."
There is also a longer-term position at stake for an industry which has seen the number of its apprentices halve during the recession, and in which three-quarters of consultants predict a skills shortage in the next year, according to Building's recent salary survey. The director who spoke to Building says that in his experience, some people suffering from mental health issues in construction "go through hell. Some people leave, and they never want to work in the industry again".
For a sector that is looking to recruit the brightest talent, that image, and the reality that lies behind it, urgently needs to change.
We need to talk
Reflecting on his own battle with mental health problems, an anonymous construction director calls for a change in working culture
"I think mental health is a taboo subject, generally - even among the general public. People aren't comfortable talking about it, and that's possibly worse in construction because it's still male-dominated. Men aren't very good about talking about health generally - I know it's a sweeping generalisation, but we don't go and see doctors, and we don't like talking about issues. And this stuff, mental health, is even harder because it's hard to see. And hard for others to relate to, because it's in people's heads.
I have had some very low points in my life, but the worst was about 13 years ago. I think everybody goes through highs and lows, and it's important to have somebody to talk to. At that point I didn't; or I didn't feel like I did. It was pretty bad, it was to do with a relationship breaking down and, you know … I thought 'that was it'. I thought I couldn't carry on.
For me, I was lucky in that my sister happened to be there. She came and stopped me from doing what I was doing, which was pretty nasty. Those are painful memories, and it's difficult now for me to think back on them. Mentally, you shut out some of these things, because you move on. I've wanted to lock it away and not discuss it, ever.
In my personal circumstance, I don't think I'm ever going to be in that situation again, hopefully. But that's not to say I don't get stressed out. Going back a few years, at my previous employer, a guy came in as chief executive. He wouldn't know this, but personally I was going through a really stressful time - our first child was being born, he was born nine weeks early so we weren't prepared, and I was worried my wife was going to die, my kid was going to die - and at work I was dealing with this really demanding guy who just wanted to know everything in three bullet points. I was knackered, and stressed. But he wasn't somebody I could talk to. He wasn't a comfortable person to be around. I wouldn't say he was a bully, but he had bullying tendencies. You did the three things you needed to and then you got out of there.
Mentally, you shut out some of these things. I've wanted to lock it away and not discuss it, ever
Thinking about the people I've worked with in construction, there have been some bullies and some unpleasant characters. There are people who get it, when it comes to mental health. But there are also a lot of people who don't - hardnosed, driven people. You think about some of the people at the top end of companies - some are not people you'd want to go out with socially.
I think, because of that, some people go through hell. Some people leave, and they never want to work in the industry again. The industry's quite small - you're talking to the same people time after time - and I do think that's a barrier to talking about these issues. I think some people regard having mental health and stress issues as being weak, mentally unstable, or a nutcase, or whatever. If people hear about you having experienced anything like that, they might think you're a slacker, or not up to the job.
Construction itself is a stressful environment, which doesn't help. We're focused on getting things finished on time and not killing anybody. I also think it's become more stressful since I've been working in the sector, with the way the internet has changed things. When I started out we had mobile phones but they didn't get emails. If you're the kind of person, like me, who doesn't find it easy to switch off, when something comes in you read it and you put yourself under pressure.
Although we talk a lot about health and safety in the industry, it's really mostly about safety. Even on big projects, I haven't seen a lot done about addressing health. It's very difficult to know if someone is having mental health issues, because so much of it is about whether people want to open up, and often they don't. It can be a hard thing to start a conversation about. We can all see instances where people are upset but bottle it up. And it can be difficult being a boss, even if you want to help, as you can feel like you're prying into people's personal situations.
A long time ago, I did some work with the Samaritans. And they train you there to ask open-ended questions; it's the 'Who, why, what' questions, rather than the 'yes or
no' closed questions. It was a valuable experience, and I don't think you get any of that kind of training at all in the industry. I've had conversations with people at the top of the tree recently who think some people already do far too much training, and are not out there doing what they should be doing - finishing projects and making money.
I've never seen people trained about how to deal with people properly - we get a bit of line management training but it's pretty cursory stuff. I think if you did this interview with an HR kind of person, you'd get a different spin - the corporate line that we're doing all this stuff and it's great, everything's fine. But it's not. We don't talk about these problems and issues, and actually that's what we need to do because by knowing what the problems are, you can fix them."
Management standards for effective control of work-related stress
The HSE's management standards cover six key areas that, if not properly managed, are associated with poor health and well-being, lower productivity and increased sickness absence. These are:
Demands - this includes issues such as workload, work patterns and the work environment
Control - how much say the person has in the way they do their work
Support - the encouragement, sponsorship and resources provided by the organisation, line management and colleagues
Relationships - this includes promoting positive working to avoid conflict and dealing with unacceptable behaviour
Role - whether people understand their role within the organisation and whether the organisation ensures that they do not have conflicting roles
Change - how organisational change (large or small) is managed and communicated in the organisation.
For more on the management of work related stress, see www.hse.gov.uk/stress
For advice on mental health issues and more on mental health awareness week, visit www.mentalhealth.org.uk
Working culture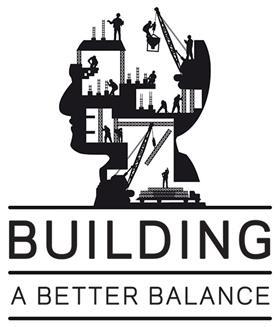 Our new Building A Better Balance initiative aims to explore hidden concerns held by many working in construction - including mental health, diversity and tolerance to others. Over the coming weeks and months we will focus on a range of issues that can help the industry to grow and become a more progressive place to work.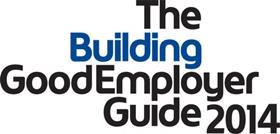 Meanwhile we are also looking for firms that exemplify diversity, good leadership and employee motivation to be in The Building Good Employer Guide this year. For a chance to be included in this year's guide register your details at building.co.uk/BGEG2014enter