Chief executive receives £201,000 in bonuses as firm reports 27% rise in pre-tax profit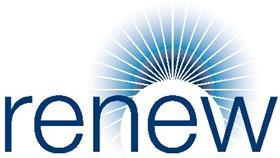 The executive directors of engineer Renew have received up to a 10% pay rise as the firm reported a 27% rise in pre-tax profit in its last financial year.
According to the firm's annual report, chief executive Brian May saw his remuneration rise 8% to £556,000 in the year to 30 September 2013, up from £510,000 in the previous year.
His remuneration in the 2013 year included bonuses totalling £201,000.
Meanwhile, the other executive director, John Samuel, the firm's finance director, saw his remuneration rise 10.5% to £439,000 from £393,000. His remuneration included bonuses totalling £169,000.
The three non-executive directors, including chair Roy Harrison, received pay rises of between 1.8% and 3.2%.
The firm as a whole saw staff costs, including remuneration of all five directors, increase 6.7% to £94.3m.
In the year to 30 September 2013, Renew reported a pre-tax profit of £10.7m, up from £8.4m the previous year.
It also reported a slight decline in revenue to £335m, down from £337m the previous year.
The firm's engineering services business reported a rise in operating profit to £10.1m in Renew's 2013 financial year, up from £8.7m the previous year.
But its specialist building division slipped to an operating loss of £1.5m down from an operating profit of £1.5m over the same period. This was because the division bore the brunt of £4m of losses from exceptional items, the division reported exceptional items totalling a loss of £3.5m.
The group's biggest exceptional items for the year were a £4.9m write down on the value of land stock it owns in the USA; £2.7m of provisions against old building contracts and £500, of cost related to storm damage. However, these costs and other costs were partially offset by a £9.2m profit from sale of land.
Roy Harrison, chair of Renew, said the results "demonstrate Renew's position as a leading provider of multidisciplinary engineering services" and that it entered the 2013-2014 financial year in a "strong position".
He added: "It remains the boards strategy to grow the business both organically and by selective acquisitions, developing Renew's position as a leading medium sized engineering support services group."
The number of staff at the firm grew 6% to 2,006 in the year to 30 September 2013, up from 1,890 the previous year.
The firm also grew its order book to £41.6m at 230 September 213, up from £331m the previous year.