Continued growth in the UK drives expansion for engineering and environmental consultant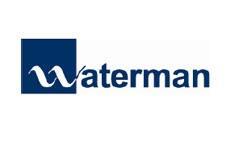 Engineer Waterman has gone on a hiring spree after work in the UK has picked up.
In a statement to the City, it said that between 1 July and 19 November the firm had increase its number of engineers and environmental consultants by 5%.
It said its place on the West Midlands Highways Alliance framework, which it won in June 2013 had been a major contributor in growing its staff of civil engineers.
It said the number of engineers seconded to councils in the area had grown 28% to 272 at the end of October.
Waterman added that UK market was continuing to grow with 80% of the firms revenue now coming from London and the regions.
It also said its withdrawal from its offices in Dubai was "proceeding as planned".