The firm's youngest partner enjoys St Ives and pizza from Homeslice and he wants to know what goes on inside the SIS Building
Why did you choose construction as a career?
I have always had a passion for the built environment. My first Saturday job was working as a labourer for a family construction company. My parents were developers, so working in the industry was almost a given for me. I learnt young and it is all I have ever wanted to do.
I think the industry is great – there are so many disciplines, skills and personalities which all come together to make a project successful.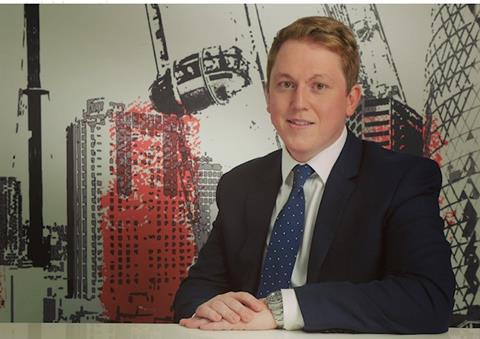 What has been your biggest career challenge to date?
Becoming the youngest partner in Quantem's history when I was 30. It was a real challenge because the role is so demanding and I really had to prove myself. There are a lot of talented people in the company and it was a real honour to be promoted at such a young age.
If you could change one thing about the industry, what would it be?
It would be the general approach to sustainability. I don't believe it has been high enough on the agenda. Recently we have seen a real step change, which is really exciting. It would be great if our generation could leave a legacy of sustainable buildings behind for our children and grandchildren.
What have you worked on that you are most proud of?
I'm really proud of Quantem as a company. When I joined there were about 10 people and we worked mainly in one sector and were known as "the start-up". We now have circa 80 people over three offices and work in every sector in the UK and in America.
We all roll up our sleeves and get involved in all parts of the business. We do this in order to ensure we are top of class in our delivery and service. As a result, we have a really good reputation in the market and it has great to have been part of the journey over the past ten years, I look forward to the next ten!
Most helpful advice you were given?
My grandad always used to say, "You don't have time, you make it", and Charlie Green (The Office Group) once said to me. "Don't be smart, be wise". Both resonate with me and I think they are both great pieces of advice.
What is your favourite building in the world?
One Canada Square in Canary Wharf. I used to look at it in awe when I was a child and I just think it's an awesome piece of engineering, especially as it was built in the 1990s.
What single piece of advice would you give to someone just starting out in your profession?
If you are good enough, you are old enough.
Who do you most admire in the construction industry?
It may sound strange but Isambard Kingdom Brunel. I grew up in the South-west and love his architectural style. The suspension bridge in Bristol is so iconic and he was ahead of his time in terms of design and technology.
What famous building do you wish you had worked on?
The SIS Building at Vauxhall Cross. I always wonder what happens behind those doors whenever I walk past.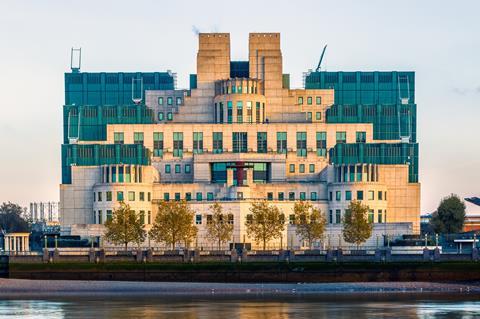 Which famous building do you most dislike?
A controversial one, but Strata SE1. What do those wind turbines even do?
What is it like being you?
Exciting. I get up every day and I really love the job I do. Different projects, clients, teams and contractors to work with, plus there's nothing better than a good commercial deal! Sometimes it's challenging but, overall, it's a really great industry to be in and I'm really looking forward to what the future holds.
What do you think your best quality is?
Ambition – the desire and determination to achieve success.
What trait do you most dislike in yourself?
Honesty – I'm a pretty straight talker and sometimes I find myself being too honest.
And in other people?
Lack of motivation – I really think, if you don't love your job, you should do something else.
Do you have a life philosophy?
Yes – everyone deserves a fair slice of the pie.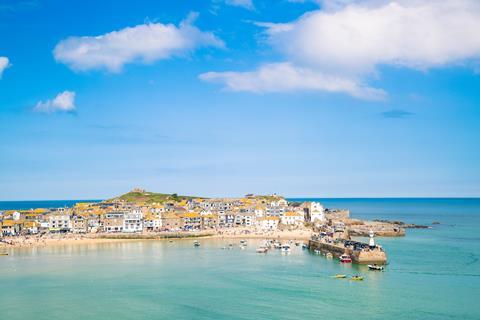 Name three things that you like
St Ives in Cornwall, cars and my Chow Chow, called Cooper.
What is a secret skill we don't know you have?
I can fly a plane.
What's your most prized possession?
It's a predictable one, but my family home, we bought it four years ago derelict and have spent several hundred hours, most evenings and weekends working on it to bring it back to life and make it a really beautiful home.
My wife and I do most of the work ourselves, too, which is really rewarding and I now have a ridiculous collection of tools.
Early bird or night owl?
Early bird, the hours between 6am and 9am are the best for just getting your head down and cracking on – although they are not so great when you have been out the night before.
What is your favourite food?
Pizza from Homeslice in Covent Garden - you can't beat it.
What would your superpower be?
Mind reading – that would come in handy for sure!
Christopher Collett is a partner at Quantem Consulting