The founder and director Studio Gil is particularly proud of the work he has done for the Latin American community in London. He is also slightly obsessed with mince pies
Why did you choose construction as a career?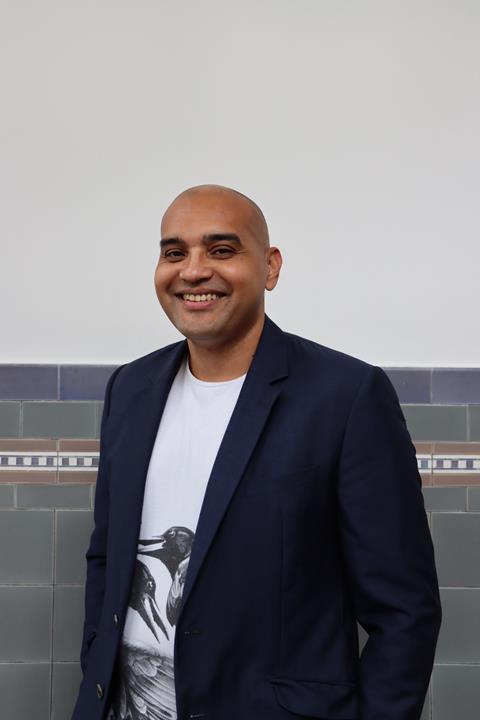 It was an accident really. I have been creative from a very early age and gravitated towards arts-based subjects at school. I studied art and design among my A levels, then did a year's art foundation at the Cass School of Art.
When the time came to choose a university course, my brother suggested architecture as a good blend of maths, science and art (which, as it turns out, isn't necessarily true). With this in mind I visited three different schools of architecture and saw the drawings and models that the students were producing and thought they were wonderful.
By the second year of my degree, I discovered Professor CJ Lim's book Sins and Other Spatial Relatives and was hooked.
What are you most proud of in your career to date?
On a general note, my autonomy. I have been able to blend academia with my built work and shape my career around these.
On a specific note, the work on various projects my practice, Studio Gil, has delivered with the Latin American community in London. These projects have helped to raise awareness for this influential ethnic and minoritised group.
What has been the biggest challenge of your career?
The challenges keep coming, I find that they change according to progress or growth. They tend to be similar obstacles on a larger scale.
If you could change one thing about the industry, what would it be?
Our attitude to risk. While a healthy dose of awareness of risk is a good thing, I find that the craft of making buildings is often governed by risk rather than risk-taking. If we were to see risk as an asset, our built environment might be all the better for it.
For example, in other creative industries such as acting, praise is often given for when an actor "takes risks" with a role. All the great buildings around the world required a level of innovation, invention and courage as part of their process – in other words, risk.
What is the most helpful advice that you have been given?
"If you're going to do something, do it with love."
Name your favourite building in the world?
This is a very big question. For now, I'm going to say the Gabriel Garcia Marquez Cultural Centre in Bogota, Colombia. The way it is nestled into the city and its wonderful play of blurring internal and external space is inspired. It is also a great example of civic architecture giving back to the city on an urban scale.
Which famous building do you most dislike?
I would really rather not say, but it is probably a skyscraper somewhere in a densely populated city.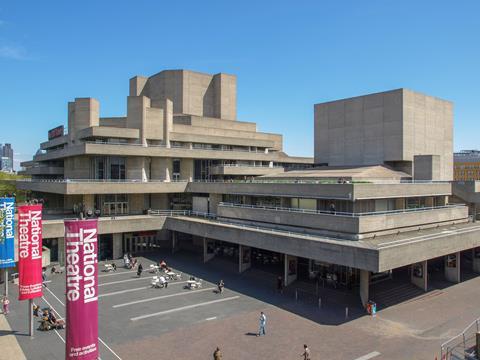 Which famous building do you wish you had worked on?
Denys Lasdun's Royal National Theatre. The interiors of this building are full of wonder and delight. It would have been a real joy to be part of the conversations that gave manifest to the architecture of this building.
What single piece of advice would you give to someone starting out in your profession?
Be bold, follow your heart, and take risks (the way an actor would).
Who do you most admire in the construction industry?
I have a soft spot for Zaha Hadid – her singular visionary approach and resilience are very inspiring.
What is it like being you (and doing your job)?
My typical day is a mix of conversations (in person, online and on the phone), letters, sketches and strategic thinking. Running a practice and teaching architecture require these things in high volume.
Do you have a life philosophy?
In the words of the late great Notorious B.I.G, "Live far from timid, only make moves when your heart's in it, and live the phrase 'Sky's the limit' "
What do you think your best quality is?
Empathy – I try to relate and understand another person's point of view.
What trait do you most dislike in yourself? And in other people?
Arrogance in people. I try to avoid it as much as possible.
Name three things that you like
Imagination, craft and good red wine.
Tell us about a secret skill that we don't know you have?
I can read people's minds.
What is your most prized possession?
I don't know about prized possession, but I'm very proud of the toy collection we have in our studio. This includes a toy replica DeLorean time travel car from the Back to the Future movies, and an Edna Mode doll from The Incredibles animated films.
Early bird or night owl?
Early bird for sure. I have been known to get up in the very early hours of the morning to start my working day. I find this time very productive – there are few distractions in the early morning – the phone hasn't started ringing, emails aren't filling the inbox, so I find the hours before 9am a very useful and productive time.
What is your favourite food?
Mince pies. I can't get enough of them. If it was socially acceptable, I would eat them all year round.
What would your superpower be?
I would quite like to be a Jedi and use The Force.