Building's architectural correspondent Ike Ijeh pays tribute to Zaha Hadid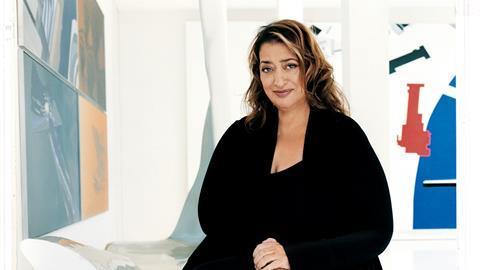 There are few architects who are household names. Zaha Hadid, the world's most famous woman architect, was one of them. Were this the only achievement of her sensational career this would deserve accolade enough. But the added combination of her branded public image, her international prestige and her unmistakably distinctive architectural style means that her tragic and unexpected passing is a totemic event both within and beyond the world of architecture.
There is no doubt that Hadid was a divisive figure with a career dogged by controversies of a scale that would have easily felled less robust public figures. Here in her adopted Britain her stock was checked by the doomed Cardiff Bay Opera House and the much-derided wings on the London Aquatics Centre.
Internationally the situation was often graver with showpiece projects in Azerbaijan and Saudi Arabia earning Hadid a reputation for ill-judged flirtations with dictatorial regimes.
But buildings last longer than controversies and it would be churlish in the extreme to cite Hadid's prolonged association with dispute as of greater lasting significance than her truly extraordinary body of built work. For the past two decades her buildings have defined a new and uncompromising form of contemporary architecture that was wilfully conceptual, relentlessly dynamic and aggressively emotive.
With its trademark bugling curves, swooping forms and kinetic sculptural violence, Hadid's architecture did not do consensus and deliberately sought to provoke rather than pacify. It won her as many enemies as it did friends with her supporters, amongst them a generation of particularly vociferous if impressionable students, worshipping her as a visonary pioneer of futuristic design. Her detractors were equally effusive, chiding her buildings for their alleged egotistical contrivance, contextual arrogance and shallow subservience to object and form.
While Hadid's architecture divides opinion and will continue to do so, her spectacular list of achievements does not. She remains the first woman to win the renowned Pritzker Prize, the first woman to receive an RIBA Gold Award, a recipient of two consecutive Stirling prizes, four RIBA European Awards and is one of a handful of architects to have ever been made a dame.
Hadid combined her accolades and her architecture with astonishing commercial success, a triple whammy architects rarely achieve. Intriguingly much of this success was outside but related to the world of architecture and she was one of the few architects, possibly along with Gehry, to skilfully transform her stock into an aspirational artistic and lifestyle brand familiar to the general public.
Famously designing sets for the Pet Shop Boys' world tour in 1999, she was also involved in film, exhibitions, lighting, fashion and furniture with her Clerkenwell Design Gallery cleverly capitalising on her architectural style and persona for added commercial gain.
Ironically, for all her futuristic activism these ventures see Hadid readily indulging in the centuries-old tradition of architect as master-builder enthusiastically engaged in all aspects of the visual and sensory experience. Moreover, for a profession still perceived by many members of the public as elitist and remote, her commercial excursions were an important crossover that consolidated her status as a brand in its own right.
And yet that very persona on which these ventures were partially built could often be problematic. History is careful to separate personal character from professional achievement, Caravaggio committing murder has hardly soured his artistic reputation. But at least during her life, Hadid was widely perceived as being acerbic, aloof and imperious with a famed propensity for not suffering fools lightly.
Does any of this matter when her architectural achievements were so pronounced? Well yes but not for what might be the most obvious reason. It matters because with her flowing dark robes, grave countenance and (allegedly) short temper Hadid gave architecture a personality within the public imagination. Yes, her image may have played to the unhelpful stereotype of the architect as an elevated eccentric dispensing instruction from above. But it was a powerful image nonetheless and provided a rare but vital human conduit through which the public could relate to the profession.
And while Hadid's public image might well have been something of a caricature, it shields a character that must have been bristling with steely determination and resolve. The Britain in which she opened her practice in 1979 was a less inclusive, consensual and tolerant place than it is today and her incredible success not only maps the evolution of her career but of our society as well.
Not only was she a woman but she was a Catholic-educated Arab Muslim who hailed from Baghdad, thereby neatly encapsulating a blaze of minorities not commonly associated with international architectural success. While Hadid was hardly reticent with occasionally citing prejudice as an obstacle in various instances, she was equally and rightly careful not to set herself up as a minority trailblazer who defined her achievements through the prism of oppression. While both approaches found ire with various sources, what is beyond question is that in achieving her stupendous success Hadid must have broken barriers most of us can only ever dream of and for that she deserves unqualified praise.
Ultimately it is not architects who are best placed to judge the legacy of other architects but cities and people. But Hadid's provocative architecture exposed some of the central challenges of the architectural profession today. Is the architecture an art or a business? Is architecture about soul or service? Her tragic death will leave these questions as unresolved as her life did. But it is the enquiry that is important and Hadid conducted hers with passion and conviction.
Hadid's impact on British and international architecture cannot be overstated. She helped transform contemporary British architecture into the coveted global brand it is today and she encapsulated an image of the architect that captured the imagination of a late twentieth-century public hungry for design. Like all architects, her legacy will live on long after her passing in her buildings. But only few architects ever attain the towering iconic status that history is likely to grant her.

Tributes to Zaha Hadid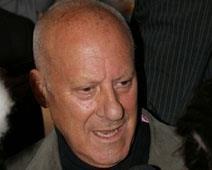 Lord Foster, architect
I am devastated by the news of the loss of Zaha Hadid and cannot comprehend the enormity of her passing away. I became very close to her as a friend and colleague in parallel with my deep respect for her as an architect of immense stature and global significance. She was one of the very few architects as friends who was invited to my 80th birthday party in London last year.
By a strange coincidence some days ago I received an email from one of her clients - someone she had designed a home for. With great pride he sent me about twenty pairs of images. Each pair showed the visualisation that Zaha presented and the reality as finally built. It was a beautiful juxtaposition of what Zaha promised and what she delivered. I was so looking forward to sharing with her these intimate insights. Tragically that will never happen.
I think it was Zaha's triumph to go beyond the beautiful graphic visions of her sculptural approach to architecture into reality that so upset some of her critics. She was an individual of great courage, conviction and tenacity. It is rare to find these qualities tied to a free creative spirit. That is why her loss is so profound and her example so inspirational. And, besides, she was my dear friend.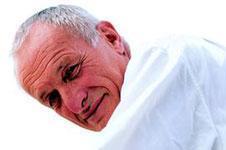 Lord Rogers, Architect
She was a great architect, a wonderful woman and wonderful person. Among architects emerging in the last few decades, no one had more impact than she did. She fought her way through as a woman - the first woman to win the Pritzker prize.
Jane Duncan, RIBA president
This is absolutely terrible news. Dame Zaha Hadid was an inspirational woman, and the kind of architect one can only dream of being. Visionary and highly experimental, her legacy despite her young age, is formidable. She leaves behind a body of work from buildings to furniture, footwear and cars, that delight and astound people all around the world.
It was only last month that I had the enviable task of awarding Zaha the 2016 Royal Gold Medal for architecture - she was delighted to receive the recognition and adds the medal to an amazing collection of awards, not least winning the RIBA Stirling prize two years running. The world of architecture has lost a star.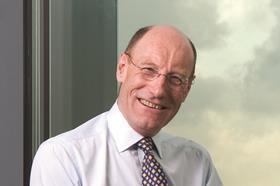 Sir John Armitt, former ODA chair
Great architecture is an essential element of a successful society. It can lift the spirit, create a sense of wonder and enjoyment. In Zaha Hadid Britain had an architect who brought such pleasure not only to her own country but to many others around the world. I was on occasion questioned as to why the Olympic Park aquatics centre was expensive. My answer was that great cities need iconic buildings, that they inevitably cost more but provide a lasting legacy.Zaha Hadid's design does just that.
Like many great people she was determined and demanding, reluctant to lose the purity of a design to cost cutting challenges. That purity was hidden during the Games by the temporary wings but has been released in legacy.We are all in her debt.
Women who want to pursue a career in architecture or engineering should be inspired. Her success which came from sheer hard work and talent demonstrates that gender need be no barrier in the built environment to talent and ambition.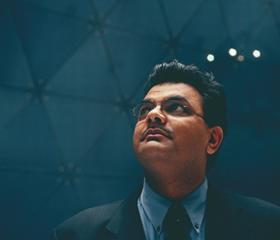 Hanif Kara, structural engineer
It is difficult to add a lot to the outpouring of praise for Zaha Hadid since the world lost her last week without credulous repetition. Much of what I have seen and read so far cherry picks her gender ,ethnicity and a handful of projects and as someone who had known and worked with her for 25years my sense is that it would move her to a level of fierce indignation. The body of work over four decades including built, unbuilt buildings, education, product design, publications, pushed technology, design culture and construction to unprecedented levels globally. What I witnessed was her mesmerising charm, confident imagination as a designer, mischievousness, undivided generousity and ability to deliver resulting in many clients becoming life long friends and patrons of design that benefitted the industry as a whole often giving new meanings to architecture and space.
We first worked with her in Strasbourg almost 25 years ago (a building with no curves I must add) and never looked back. She was extremely loyal, successfully collaborating with projects in Germany, Azerbaijan, Oxford, Morocco, Iraq and so on. As we look look ahead to finishing many projects still on site what we are most proud of is a certain "Britishness" In the work that I know she was proud of and exported for the whole industry. Zaha was ahead of her time when she first put pencil to paper in my view and and left us ahead of her time but leaving Architecutre and pride in our industry in a better place than she found it. RIP Zaha and thank you.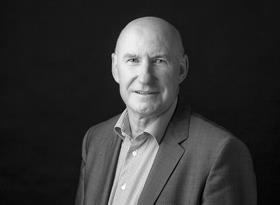 Jack Pringle, former RIBA president
Zaha was one of the greats because she was brilliant and she was unique. She was unique in what she did and how she did it and she was brilliant because of just how clever she was, how hard working and how uncompromising in pursuit of quality. She happened to be "different"; a Muslim woman, I happened to like her, she happened to be funny and convivial, a reputed Diva - but for me none of that is to the point when it comes to her legacy, her place in the pantheon of architects.
It was not for her to pick up the threads of the 1970s Hi Tech movement which was all the rage in the UK when she trained. Through hard academic study at the Architectural Association when it was the world's architecture hot house she forged, with great creativity, a unique and beautiful architecture, with roots in constructivism that challenged the very best engineers and builders and which delivered outstanding user experiences. In the end her work became like an extension of the landscape, full of double curves, still defying gravity and still challenging others to "keep up". And then there were her paintings, her furniture, her vases, her prolific output of every type of designed object, all with her stamp on them.
She was never ordinary - she was great "straight out of the box". She was never going to start a practice doing back extensions, she was always going to start right at the top, but it took twenty years before she was recognised, during which time she never lost faith in her own ability. In the past fifteen years she has designed a career's worth of buildings. A most extraordinary achievement.
We will never see her like again, more's the pity.
'She was way ahead of her time; always ahead of her time'
Bob Sheil, director, The Bartlett School of Architecture
'An incredible character – brilliant, fearless, and irreplaceable'
John McAslan, architect
'She was an extraordinary role model for women. She was a trailblazer – her work was brave and radical'
Amanda Levete, architect
'She will be sadly missed as an iconic leader in architecture'
Angela Brady, former RIBA president
'Her contribution to architecture as a pioneer and visionary cannot be overstated'
Julia Peyton-Jones and Hans Ulrich Obrist, Serpentine Gallery co-directors
'So bad to lose Zaha so early. I hope her spirit lives on'
Will Alsop, architect

Six definitive Zaha Hadid projects
London Aquatics Centre (2012)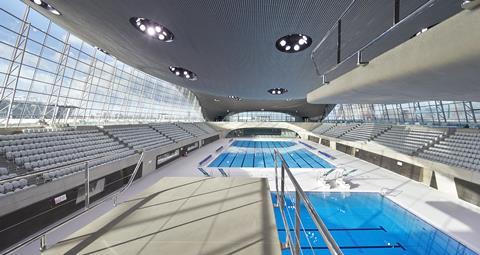 Evelyn Grace Academy (2010)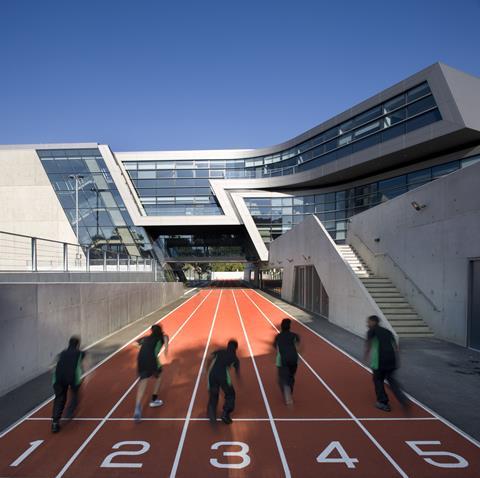 MAXXI Rome (2009)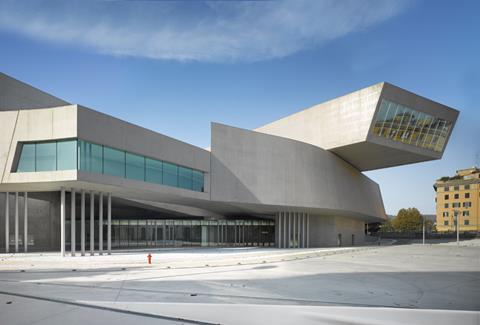 Heydar Aliyev Center (2012)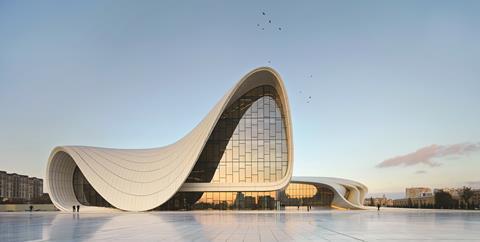 Sky Soho Beijing (2012)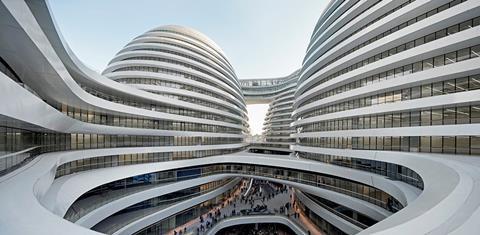 BMW Central Building (2005)