Following the death earlier this year of their visionary co-founder, Building visited the architect practice to talk about its plans for the future
Will Alsop rocketed to fame in 2000 after bagging the Stirling Prize for his design of Peckham Library. In the following years he continued to evoke surprise, pleasure and discussion.
Alsop was renowned for his outspoken rejection of drab cityscape, with his own work celebrated for its wacky shapes and courageous use of colour.
During his life, Alsop went to a variety of practices, finally setting up aLL Design in 2011. He was also a professor of architecture, a Royal Academician and recipient of an OBE.
Following his death in May at the age of 70 Building sat down with aLL Design directors Marcos Rosello and Lucy Atlee, as well as associate director Maxine Pringle to catch up on the practice.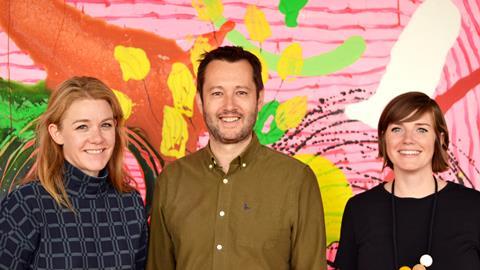 Rosello previously spent eight years at PRP architects, while Atlee worked at Gordon Murray and Alan Dunlop Architects before joining Will at RMJM and moving with him to aLL Design. Pringle worked with Will for many years, starting at SMC Alsop and then at ARCHIAL, RMJM and finally aLL Design.
The studio continues to work on a range of projects, including across offices in China and Doha, with £3m-4m worth of work in the pipeline. Below we publish a transcript of a conversation with co-founder Marcos Rosello on memories of Will, the direction of the firm, and exciting projects.
Did you prepare for life after Will?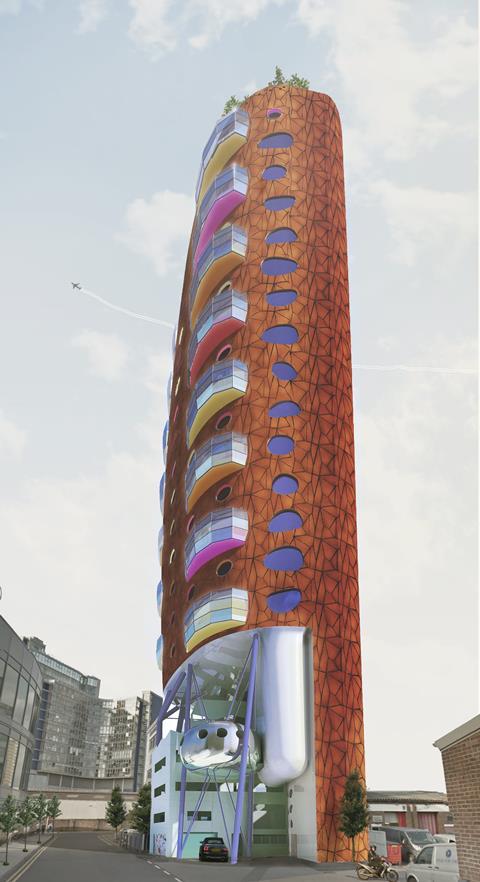 We all wish Will was still here, and having Will with us was always a great benefit. This is Will's first practice without his name, and there is a reason for that. From the beginning there was always an idea of what would happen if something happened to Will. We have always prepared for that scenario.
Because Will taught at many universities, he knew how to teach. And he specifically chose everyone here to bring them up. We have been trained in a way of working, and this is the right time to continue with Will's DNA and move forward as a practice because we're a really good age and we're full of energy.
Did Will have any plans for the practice after his death?
No, Will didn't think that far ahead. He was very particular about who is here, and he always wanted to make sure that the people who work here are the ones that will continue his legacy. It shows because we've been here since the beginning of aLL Design. Nobody really leaves.
But we're going to continue to push the boundaries of design, and try and hit the sweet spot between commerciality and design.
What did you do after Will's death?
Will died on a Saturday, so two days later on Monday morning we had breakfast together to check in. We sort of said 'what should we do?' And we decided to do a painting for Will, as it is what he would have wanted. We had a barbecue, got the canvas out, prepared it, and painted from that day forth until the days before his funeral.

Did Will wind down his workload in the last year of his life?
No. Will's work was his life, and it was very clear that he would work for as long as possible. Will did everything to the full. He wanted a life well lived – that's Will, in every way – but work was the thing that he lived for. And he couldn't have worked a day longer. Even when he knew about it he still was coming in, being cheerful, and raising the glasses. He came to the office until about four weeks before his death, and on the day before [he died] he still did a couple of sketches.
How has the practice changed since it was founded?
How we make things has changed. We have to evolve ourselves as much as we can – the way we work is very scientific based in terms of how we produce things. I'm a real gadgeteer, I love technology and all of that kind of thing.
But we merge things from painting, sketching, to modelling in 3D, VR, BIM – every medium or canvas that could be appropriate. Revit and BIM are usually used for very rectilinear buildings, and you get people who say 'you can't do the curves and you can't do the whacky shapes.' But we do.
What is in the pipeline for aLL Design?
There are a lot that we can't talk about just yet, but the Neuron Pod at Queen Mary's university (pictured above) has recently started construction and it looks really cool. [The main contractor is Total Construction, with steelwork contractor Littlehampton Welding.]
Construction also starts on our Heliport Heights building in Battersea in a couple of months. It's interesting because the planning restriction was for nine floors, but it looked all wrong at that height, so we made it 15 floors and the planners loved it. To be honest it is quite a dull area, so it is good when we are able to add a bit of colour. It's something a bit different.
We think colour is really important, and colour doesn't cost anything. Something that Will has distilled in us is that you shouldn't be afraid to use colour, and we're not. A lot of architects are, and that's one of the shames about London. There is not enough colour.
We're also proud of our residential Millharbour building (pictured below) which is just being finished [by developers F3GROUP for an unnamed client].