We've all got Brexit jitters, but few have them worse than those in the industry who rely on materials coming in from Europe. Jordan Marshall looks at what's at stake for the supply chain and what steps different parts of the industry are taking to ensure access to the products they rely on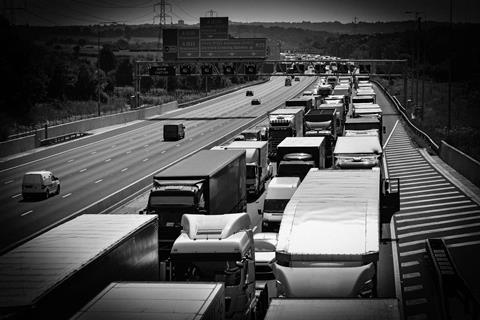 The prospect of us leaving the EU without a deal is as real as ever. Although Theresa May's draft withdrawal deal was rubber-stamped by the EU council last weekend, it still has to receive parliamentary approval – and at this point in time it would take a brave person to bet on that happening. Of course, without a withdrawal deal we cannot proceed to the next stage of negotiating our future trading arrangements with the EU. In such a scenario, if the UK were to push ahead with Brexit it would automatically fall back on World Trade Organization rules.
With so much political uncertainty still, the country meanwhile must prepare for the unknown. Many businesses are implementing their contingency plans so that they are prepared for what many perceive as the worst-case scenario: a chaotic, no-deal Brexit.
"We'll have to pay the VAT up front on anything we bring into the country. We also might have a delay in our supply chain"

Jeremy English, Södra
With about £10.2bn of materials coming into the country from Europe last year and the effect of Brexit on imports an unknown quantity, the construction supply chain is facing an uphill battle to ready itself. Already work has begun on turning the M26 in Kent into a potential lorry park and the Department for Transport is developing plans to handle the massive queues of trucks likely to appear should freight be unable to progress swiftly through the ports when the UK leaves the EU.
There is a real fear now of business grinding to a halt. As Osborne chief executive Andy Steele says: "You can't complete a building without key elements." With fewer than 120 days until we leave the EU and any potential deal far from a sure thing, many firms are still struggling to understand the possible ramifications of Brexit through the supply chain. So, what can the different parts of the industry do to be as prepared as they can be?
Material manufacturers
The time and cost impacts of Brexit are the big unknowns for companies bringing their products into the UK, according to Jeremy English, UK sales director for manufacturers at Swedish timber company Södra. "There are two main changes. The first thing is we'll have to pay the VAT up front on anything we bring into the country. We also might have a delay in our supply chain. Once we've allowed for that, it will be fine – we will build it into the system," says English. But, he says, it's hard to build in those factors in advance given the landscape is still so blurry.
Paying the VAT up front, which English says will have an immediate impact on cash flow, with the company out of pocket until goods are received on site by customers, is just one of the financial considerations. English's colleague Nigel Buckley-Ryan, Södra's UK sales director for merchants, says the company is planning to increase its stockholding in the UK by between 10% and 15% across the first quarter of next year. This is because the time it takes to deliver timber from Sweden could increase from the two days it currently takes to 10 days, because of the additional customs clearances and administration.
"It is obviously harder for smaller firms because a lot of these additional costs get pushed down the chain"

Andy Steele, Osborne
"Our business model is such that it's high volume and low margins, so we have to turn stock over. For us to carry higher stock is a big business decision," says Buckley-Ryan. Clients panicking and stocking up with "heaps and heaps and heaps" of product and then not buying anything for months is not the ideal situation, he says, so taking steps to be able to provide a sustainable supply was the smart choice.
Tariffs are the other big worry for product companies. "The most anyone has talked about is about 0.9% that might possibly be put on, which is not the end of the world," says English. "But it will mean that people need a robust supply chain behind them to have confidence that there is the demand for the products."
But he says confidence needs to go both ways, with manufacturers also having a role to play in reassuring the supply chain that they can deliver the required supply. "It's important that people like us stand up and say, 'Look, it will be fine'. So we are going to keep a bit more stock over that period."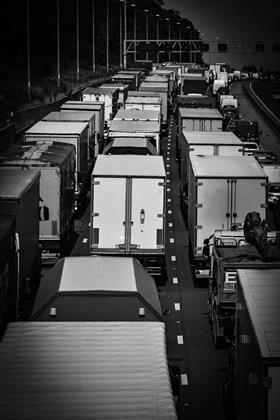 Housebuilders
Access to materials post-Brexit is the third-biggest concern for housebuilders, according to Knight Frank's 2018 UK Housebuilding Report. For this key part of the sector concerns about materials supply after Brexit were only behind those around an uncertain economy and access to labour, which ranked first and second on housebuilders' list of Brexit headaches.
According to figures released by the Department for Business, Innovation and Skills in September, around £82m worth of bricks, £109m worth of aluminium doors and windows and £809m worth of sawn wood was brought into the UK from Europe in 2017. It therefore makes sense that companies such as Barratt, Persimmon and Crest Nicholson are leaning on their materials suppliers to find out about contingency planning. Sodra's English says its customers tell it the housebuilders are looking for guarantees that their materials suppliers can provide sustainable access to the products they need to keep building homes without stockpiling vast quantities themselves.
Rebecca Larkin, Construction Products Association (CPA) senior economist, says the cautious approach by housebuilders when it comes to physically stockpiling materials will be particularly pronounced on projects where there is "a hint of uncertainty over whether the project will go ahead or continue in the event of a no-deal Brexit". She says this uncertainty is significantly more likely in high-end residential developments due to high up-front project investment costs.
Clients
"There's not a lot of noise coming from customers," says Osborne's Steele. "I think in a lot of cases they are thinking: 'I've procured it, you've got to build it. Getting the materials is your headache'." The CPA's Larkin says that while some clients may view stockpiling as a way to "hedge against near-term uncertainty", it is "worth considering that construction is increasingly a just-in-time industry, so stockpiling would be a change in the business model".
She says given the fact that the post-Brexit landscape is completely unknown, the construction supply chain would have to balance the desire to prepare on a short-term basis with the fact a subsequent change will likely be necessary. The question construction clients need to be asking is: "Do we change now, either temporarily or speculatively for the longer term, or do we wait until we know if a definitive change is required?" she says.
Steele says when it comes to jobs that are in the process of being tendered many clients are open to discussing the measures being taken to manage risk and how that risk is shared when it comes to Brexit uncertainty. "Where does the liability lie? That's our big question – but it's also their big question. On the jobs where we are the customer as well as the contractor, it's definitely a question I'm asking our construction guys."
SMEs
"For SMEs who are subcontracted further down the supply chain and make up the majority of the industry, the admin cost and hit to cash flow [of stockpiling materials] may be prohibitive," says the CPA's Larkin. Given this, and the fact that figures released by the Federation of Master Builders at the start of last year showed more than two-thirds of smaller UK building firms had already seen an increase in materials prices caused by the drop in the pound since the EU referendum, it's clear SMEs are in a difficult position from a materials perspective.
The trade association, which represents small construction companies, says construction SMEs were already reporting an increase of 22% in the price of Spanish slate and a 20% increase in the price of imported timber in the months following the decision to split from the EU.
Asked what steps the SME firms he subcontracts to are taking to ensure they have the required materials, Osborne's Steele says: "It's nice to think that everyone is preparing, but there's not a lot of noise in the industry. It is obviously harder for smaller firms because a lot of these additional costs get pushed down the chain." Steele says that smaller companies he has spoken to about potential shortages have been in discussions with their materials suppliers to shore up their future supply.
Main contractors
Where does the risk lie? This is the big question facing contractors, according to Osborne's Steele. "There is a situation where materials might not be available or might become more expensive, so who is responsible for the risk involved with blown-out timelines or extra costs?" he asks. The management of that risk, he says, depends on the stage of the project. "For the projects where contracts have already been agreed but go beyond the Brexit date, it's all about strategy and planning. You know what you need so it's easier to manage that risk."
Steele says specialist materials for things such as M&E works and cladding are the products likely to be ordered early in this situation, as they are more unique and the inability to access them can be prohibitive to completing a job. "While it does solve the problem around access, it does bring forward other issues. There are issues with cash flow as you are bringing forward payments, and there are storage issues as you have extra material sitting in the UK." He says Osborne has been looking into taking up additional yardage on a temporary basis in order to store extra materials, though it has yet not acted on this.
The CPA's Larkin agrees with Steele, saying there is still risk and particularly cost involved for those contractors choosing to stock up on supplies. She says: "Clearly, stockpiling by contractors […] would improve the cash flow for manufacturers who might sell large volumes, but it would worsen the cash flow for those contractors and builders on site, where margins have already been squeezed by higher wage bills since 2014 and raw materials costs for the past 18 months."
But Steele says the risk is different when dealing with the offsite side of the business where there is a heavy reliance on timber imported from the EU. "It's okay to order extra of a raw material, like timber, if you are using it all the time. It's much more difficult situation if it's a more bespoke item."
The riskiest situation for contractors is projects for which they are still bidding. Steele says his decision has been to take a pragmatic approach here. "While we are bidding for schemes, we are putting reservation orders on materials for customers. It's just pragmatic." If they don't win the job, the winning contractor would take over the reservation order, he says.
Steele says this approach means jobs with a start date in April 2019 or beyond still have a firmed-up materials supply. But, he says, no matter how much planning is done there are no guarantees: "We obviously contingency plan as much as we can but you don't really know what you are planning for, so it comes down to a degree of protectionism."