Read about the winner of this year's CEO of the Year Award
Winner: John Morgan

Morgan Sindall Group
Now a key figure in the UK construction industry, back in 1994 Morgan helped engineer the reverse takeover of regional construction business William Sindall by the London-based refurbishment outfit Morgan Lovell, which he had co-founded with Jack Lovell nearly two decades previously. Morgan Sindall Group boss John Morgan is a man of focus and vision – someone imbued with a considerable passion for the construction sector. Tending to eschew the limelight, he prefers to let the performance of his multibillion-pound turnover business do the talking.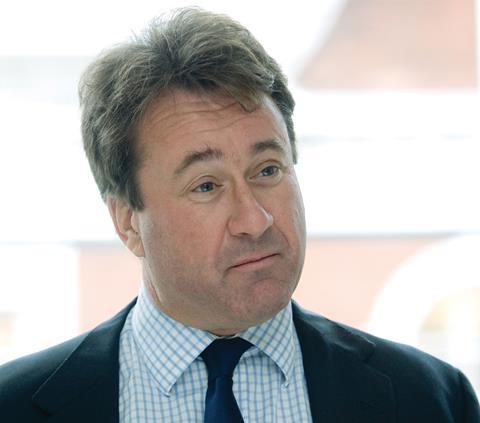 In 1994 Morgan Lovell reported an annual profit of £1.28m and was looking to grow. The reverse takeover of listed construction firm William Sindall, which had offices based in Banbury, Cambridge and Oxford, offered that opportunity. The move took some by surprise, with the Independent on Sunday noting in August 1995 that the team behind the deal "was still a largely unknown quantity to investors". But the paper also highlighted that Morgan was "keen to do deals, arguing that the tough climate creates opportunity and also makes it easier for stronger, better funded businesses to grow market share".
That he did, with acquisitions including the purchase of housing operation Lovell Partnerships in 1998, Amec's construction arm in 2007, and three years later the repairs arm of Connaught, all helping Morgan Sindall to establish itself firmly across the sector.
And while a number of large contractors have languished – and in the case of Carillion infamously gone to the wall – Morgan Sindall has gone from strength to strength. It has seen average turnover growth of 7.5% a year for the past four years to £2.8bn, while operating and pre-tax profit have risen over the same period by 22% and 24% to £69m and £66m respectively.
At the same time it has nearly doubled operating margin to 2.5% last year. On top of this, earnings per share and dividend per share have risen each year since 2014 by 22% and 14% respectively. This, as analysts are quick to point out, is not normal. The group also has a robust balance sheet, generating net cash in excess of £100m each year from 2013 to 2017.
In 2017, Morgan Sindall was the best-performing UK building and construction stock, according to analyst firm Building Value, with its shares rising 92%, while the industry at large could only manage 17% – and Carillion's fell 92% before its shock collapse at the beginning of this year.
The company's chief executive between 1994 and 2000, Morgan then became executive chairman, holding the role until 2012 when the shock waves of the financial crisis began to be felt throughout the industry and his firm. He returned to the chief executiveship as incumbent Paul Smith resigned.
Morgan Sindall Group is said by many to be "all things to all men", from construction and infrastructure, fit-out to property services, partnership housing to urban regeneration and investment. And crucially, as well as a beacon-like trading performance, it is Morgan's name that is "above the door". His pride in the business and his appetite for dealing with the challenges that working in the construction sector can present are among his many attributes.
As one observer told Building: "John gets on with things. He has a clarity of purpose and direction and he goes about things with a refreshing lack of histrionics and arrogance." Others are more forthright. Says one: "He's decisive, self-deprecating, modest, competitive and cares deeply about his people. He has generated a unique and special culture at the firm, and crucially he dislikes waffle." Praise indeed.