Read about the winner and shortlisted entries for this year's housing project category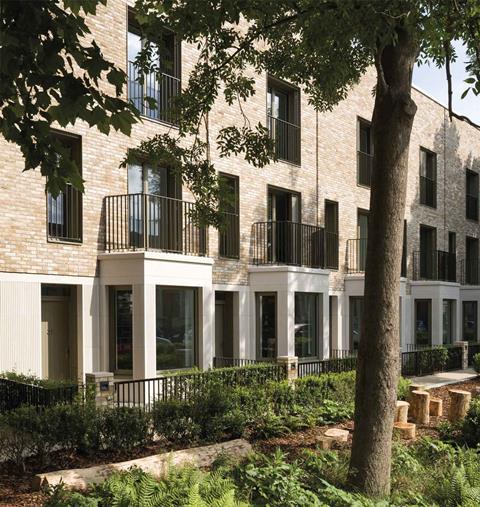 Winner: South Gardens
Entered by MaccreanorLavington
The Edwardian mansion block is the unlikely precedent for this latest phase of the totemic regeneration of Elephant and Castle's notorious Heygate Estate. South Gardens delivers 15% of the 2,469 homes planned, and comprises a mix of three-storey townhouses, seven- to 10-storey Edwardian-inspired mansion blocks and a 16-storey tower, all linked by an ambitious network of landscaped public spaces. Amid the well-executed historic references, real innovation is shown by the townhouses achieving Passivhaus standard.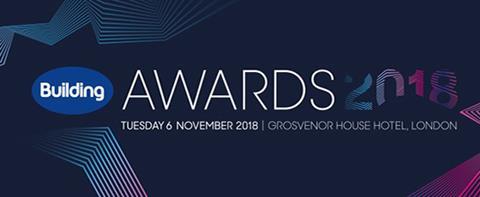 Runners-up
Hortsley
Entered by PegasusLife / RCKa
A challenging infill high-street site is transformed into a tranquil oasis containing 38 dual-aspect flats for older people, each with their own winter garden. Minimising isolation is a key theme of the project: various degrees of social interaction are promoted through the communal garden and semi-private amenity spaces on each floor.
House
Entered by Urban Splash
This scheme patents an innovative consumer customisation model that lets potential residents choose from multiple internal configurations. Offsite prefabrication and modular design allow an unprecedented level of customer choice, while the solution works on a contextual level by adopting elevational forms and proportions rooted in the traditional townhouse aesthetic.
Kings Crescent Estate (Phases 1 & 2)
Entered by Karakusevic Carson
While diligently dismantling a problem estate and replacing it with an exemplar for tenure-blind regeneration, this scheme retains selected buildings to preserve the estate's strong sense of community. In these first two phases, 273 new homes have been provided and 101 refurbished, along with the creation of planted boulevards and landscaped courtyards.
Moor's Nook
Entered by Coffey Architects
This high-quality housing scheme for older people reconciles two very different types of local context. To a street of terraced cottages and a village green, the development presents a taller, urban edge with a smooth brickwork facade and a squat chimney that recalls the site's former industrial occupants. To the rear the wide, continuous balconies and upper-floor communal area promote a convivial sense of community. Linking the two identities is a vivid roofscape that allows the scheme to flow into the surrounding fabric.
Quadra
Entered by PRP
In this highly accomplished new development for older people, the architecture responds to its park and townhouse setting by revealing a stone and brickwork facade expressed as a staggered grid with corner balconies. A sheltered and landscaped garden court is overlooked by both the park and the residential units and acts as a subtle contextual mediator between the built and natural environments.
Royal Albert Wharf
Entered by MaccreanorLavington
As part of the 6.2ha mixed-use Royal Albert Wharf masterplan, scale is a defining feature of the development, which will deliver 350 homes in massed waterside blocks whose simple utilitarian elevations recall the brick warehouse blocks that once crowded the site and which still form such a strong component of its industrial heritage.
Signal Townhouses
Entered by Allford Hall Monaghan Morris
The much-stigmatised typology of back-to-back housing is here rehabilitated, and the trick is in the floorplan. Placing entrance doors on the lateral facade frees the front facade for a large window, while a series of setbacks and terraces also increases natural light. Finally, the stairs are located at the back, so that rooms can be optimised along the light-admitting external walls.
Weston Street
Entered by Allford Hall Monaghan Morris
Located close to the Shard, this unique live-work-eat development presents a dynamic new housing typology to appeal to the younger market. Flats are split-level; a double-height space houses their main social spaces, while bedrooms sit below or above. Materials reflect the pioneering social approach, with poured concrete finishes interposed with oak stairs and handrails.
Woodside Square
Entered by Pollard Thomas Edwards
This ambitious project takes full advantage of its green setting and proximity to local historic landmarks to forge an assured contemporary scheme that nonetheless stays true to the natural and built heritage of its site. A total of 159 new homes are created on a difficult and complex north London site with 70% of the housing aimed at older people.