Read about the winner and shortlisted nominees for this year's International Project of the Year award
Winner: Msheireb Museums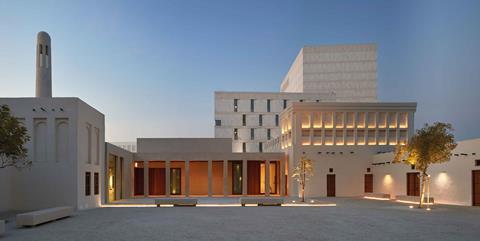 Entered by John McAslan + Partners
The architecture of Msheireb Museums displays an extraordinary awareness of local culture, environment and heritage, which has been converted into a bold contemporary architecture that is sensitive to the historic design rituals and conventions of its urban site. This challenge was all the greater for the fact that the new museums are inserted into existing buildings. Careful manipulation of light, materials and enclosure as well as the skilful interplay between interior and outside space ensures that a dynamic new 21st-century environment extends local, traditional design techniques and is embedded into the urban grain and fabric of the city.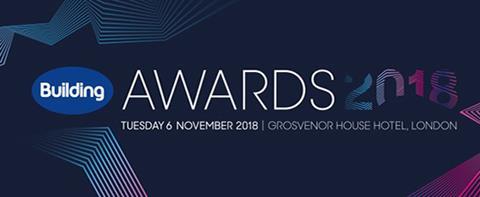 Runners-up
Adare Manor
Entered by ReardonSmith Architects
This ambitious redevelopment of a 19th-century Irish manor house not only modernised and refurbished historic elements but also expanded it with new-build additions in a meticulously executed contemporary rendition of their neo-gothic host. Stonework, historic interiors, 52 chimneys and 365 historic windows have been carefully restored along with the installation of new CHP plant and a new fire safety strategy.
Britam Tower
Entered by ChapmanBDSP
This project achieves a sinuous combination of borrowed and local solutions that enable an uncommon tall building type to be modified for its local setting. Heat tends to encourage Kenyan offices to "reject" climate by adopting small windows and reflective glazing, leading to overreliance on artificial light and mechanical ventilation. Use of louvres and openable windows has transformed this project – as well as local perceptions of how architecture and environment can coexist.
Early Learning Village
Entered by Bogle Architects
This project transforms perceptions of what a high-density educational environment can be. A vast campus with connected buildings, sheltered streets and green spaces, its overall scale is broken by a series of stacked clusters and projecting canopies supported by steel frame "trees" reinforcing the theme of play. The use of elevated external play space meets strict Singaporean school amenity rules and introduces a dynamic typology to the local area.
Musée d'Arts de Nantes
Entered by Stanton Williams
With their monumentality and forensically enforced sense of proportion, 19th-century beaux arts buildings such as the Musée d'Arts de Nantes were conceived as complete architectural compositions not meant to be extended. Yet this overhaul preserves the original's stylistic integrity while making the expanded museum more intimate and accessible. The most notable addition is a luminescent new wing beside the main building, its clean lines, modest scale, asymmetric form and soft surfaces a gentle contemporary counterpoint to the formal splendour of the original.
Queen Elisabeth Hall
Entered by SimpsonHaugh
Antwerp has already embraced bold contemporary architecture with Zaha Hadid's galactic 2016 Antwerp Port House; it follows this up with the radical expansion of its main concert hall. A new, 2,000-seat auditorium is camouflaged behind retained 19th-century facades, the only clue to the overhaul being the chamfered, pixelated dome poking proudly above the gabled rooftops. This sets the tone for a complex project that weaves new into old, a process symbolised by the dramatic sequence of stairs and foyers carved between the auditorium and retained surrounding structures.
Shelter for Victims of Domestic Violence
Entered by Amos Goldreich Architecture / Jacobs Yaniv Architects
Israeli domestic violence shelters are normally located in converted buildings that provide inappropriate temporary accommodation for women and children, but this purpose-built shelter is specifically configured to its residents' situation. Security is obviously a paramount need and is conveyed here in a continuous perimeter wall, but within this a tranquil, inviting and domestically configured environment has been designed around a calming central courtyard and with direct input from residents.
The Australian Embassy, Jakarta
Entered by Turner & Townsend
Australia's largest overseas mission has been one of Indonesia's largest construction projects over the past six years. Setting a new benchmark for diplomatic buildings in south-east Asia and beyond, its innovations include seismic isolation, prototype facades and advanced blast protection for windows and doors. Its environmental features include self-sufficiency in the form of rainwater harvesting, water filtration and green landscaped areas for natural insulation.