Read about the winner and shortlisted entries for this year's CEO of the Year category
Winner: Pete Redfern
Taylor Wimpey

For housebuilders, urged on by government to build the homes the country so desperately needs, 2020 has perhaps been their most challenging year to date. Under Pete Redfern's stewardship Taylor Wimpey has fared better than most. The firm was quick to shut down sites in response to the covid outbreak, both to ensure staff safety and because it did not believe it could guarantee construction in accordance with the government's social distancing guidelines. During the lockdown Taylor Wimpey introduced a £5m Pay it Forward loan scheme to pay suppliers in advance for future work.
As it began to reopen sites in May the housebuilder introduced new safety protocols, including a fully revised set of working practices and risk assessments, new induction procedures and changes to site format, as well as additional bespoke PPE for two-person tasks, which Taylor Wimpey designed and manufactured in-house. The group cancelled its executive bonus scheme, cut executive pay by 30%, and scrapped a planned executive pay rise. Redfern also oversaw a cash-raising exercise via a share placing which generated more than £500m to buy land, a move that was given the thumbs-up by shareholders and City observers alike.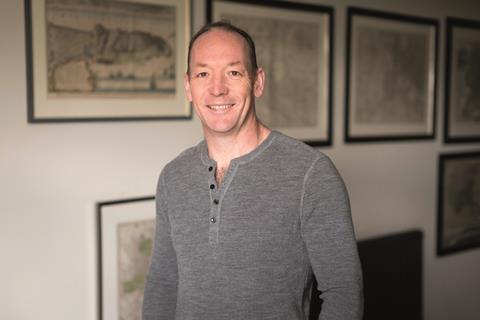 Runners-up
David Allen
Wates
Formerly Wates' finance chief, the highly respected David Allen became the developer's full-time chief executive two years ago, after holding the position as interim CEO for six months. The group, like every other operator in the UK, felt the full force of the coronavirus pandemic, and Wates made the difficult decision to cut staff numbers, announcing 300 redundancies in May. It also revealed the group's board would take pay cuts of 35% for the three months to the end of June and rejigged its top tier of management, overhauling its business to focus more on its core public sector and housing work.
Wates is also setting up a partnerships business aimed at residential development for local authorities and housing associations in need of homes for the elderly and key workers. Allen remains confident that Wates entered what was a global crisis in a position of financial strength and will emerge from it ready and able to thrive once again because of the tough decisions it felt compelled to make early on. Its appointment as Harrow council's development partner for the London borough's £600m regeneration programme is testament to its commitment to secure top-level projects despite the pandemic.
Alan Dunsmore
Severfield
Led by Alan Dunsmore, and thanks to its diversity of clients and sectors as well as geographic spread – which it says have helped provide "additional resilience" to weather the economic impact of the pandemic – Severfield's activity levels returned to pre-lockdown levels in the second quarter of the 2020/21 financial year. Dunsmore, once the firm's finance boss, had been its interim chief executive since March 2017, before taking on the role permanently in January 2018.
The UK's largest steelwork contractor, Severfield is currently working on the redevelopment of Lord's cricket ground, Fulham FC's new stand at Craven Cottage and the Google headquarters building at King's Cross in London. As of the beginning of September this year the group's UK and Europe order book stood at £270m, level with the position at the beginning of June, providing the group with what Dunsmore described as a strong future workload during the current period of covid-related uncertainty. Two-thirds of that order book is derived from activity in the UK. Dunsmore's and the firm's confidence going forward was illustrated by the decision to propose a final dividend for shareholders of 1.8p per share for 2019/20, resulting in a total dividend of 2.9p per share.