We bring together a dozen young professionals who've recently started out in the built environment sector, to ask about their hopes and dreams for the future of construction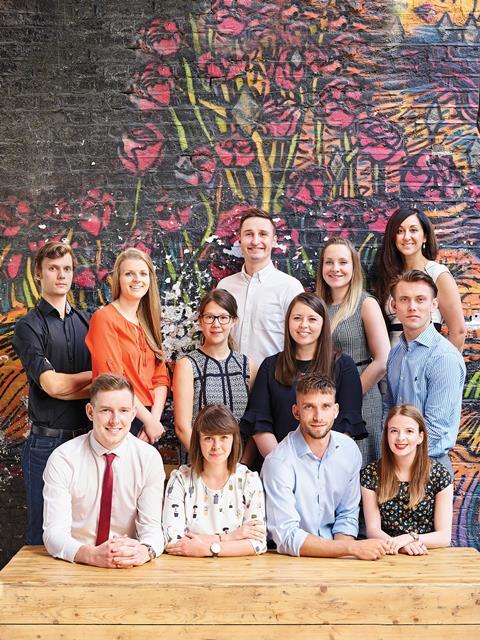 'Sometimes the most powerful tool to understanding is a pen and paper," declares graduate engineer Lawrence Lob-Levyt – encapsulating the open thinking of construction's newest batch of professionals. While embracing the opportunities of new technology, they are keen not to lose sight of the human side of the industry – repeatedly stressing the importance of collaborative working, social capital, and the blurring of professional boundaries.
This year we launched our Building Your Future campaign to reflect on construction's history in the 175 years since the magazine was founded – and more importantly, to look ahead at the next 25 years. We've been asking you all how you'd like to see the sector reshape itself, and now we want to know: what does the next generation think?
The industry is evolving at an unprecedented pace. A decade from now, it is likely to look very different, with new technology and methods of working, old jobs being replaced by automation – and the long-term fallout from Brexit. Our new leaders in those testing times will surely be the young professionals joining the industry today.
Building has brought together a group of 12 fairly recent graduates working across the built environment – project managers, site managers, engineers, architects, surveyors and consultants – to discuss their hopes, dreams and fears for the sector. Why did they join an industry with an image problem that puts off many young people? How do they hope to make their mark? And what do they most want to change?
The panel came together for the first time earlier this month at Building's Shoreditch offices, and we plan to keep in touch with them over the coming months and beyond. We'll be asking them to help us paint a picture of how they'd like the sector to change over the next few years and decades.
Here, our first four graduates introduce themselves. Read about the rest of Building's graduate panel here.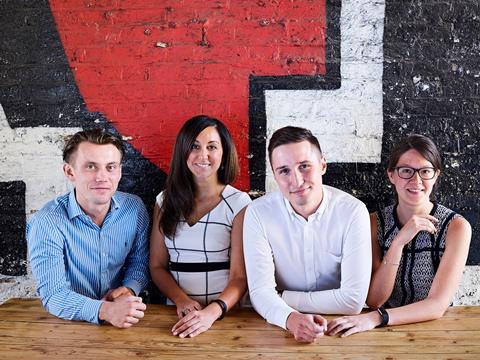 James Hart, 23
Assistant surveyor, Naismiths
After leaving school, Hart built aircraft interiors while completing an electrical engineering apprenticeship, but is now studying for an undergraduate degree while working for Naismiths. "My father is a building surveyor, my uncle is a property developer and my brother a tradesman, so I had a good idea of what it entailed," he says. "There is a huge skills shortage in the sector, which means that once you have got the right skillset, the scale and breadth of opportunities it offers are fantastic."
He has worked on a variety of projects ranging from £1m to £300m in value and is now working on a masterplan development in Ashford, Kent, monitoring the first 150 homes being built by Hodson in a 7,500-home development.
Hart says: "I would like project monitoring to be more widely respected, and seen as an integral part of the construction industry – as it is a crucial service that is often overlooked.
"In an ideal world I'd like there to be a pathway for surveyors to become chartered through project monitoring.
At present this is not possible as monitoring is viewed as too niche by the RICS. However, it is becoming more and more important for banks and funders to have a project monitor on all projects, regardless of size."
Somayah Musleh, 33
Solicitor (construction litigation), TLT
After growing up in Saudi Arabia, Musleh followed her law degree with postgraduate diplomas in legal practice and in Arabic. Before qualifying, she started working in the construction team of a city firm in the United Arab Emirates. "I was a little bit green about what working in the construction industry might involve," she says. "Working in construction prior to qualification was certainly an eye opener and I loved the various technical challenges posed by the sector."
Now based in Bristol, she works mostly on the contentious side of construction law, which Musleh says is good for learning a broad range of knowledge and skills. On the transactional side, she has recently been involved in drafting contractual documents for a major overseas project including UK-based contractors and designers.
"Margins are tight in the construction industry and those margins are not showing any signs of improving. In light of that, it seems to me that improving productivity is key and, from a legal perspective, that means properly understanding and pricing the risk under contracts. From a commercial perspective it means streamlining the running of those projects considered to be 'straightforward' in line with established practices."
Roberto Caccaviello, 24
Package manager at Lendlease
"I became interested in construction through my older brother. He was an assistant project manager for a small developer while I was at high school.
He took me to his project and I instantly fell in love with the working environment of a construction project," says Cacciaviello.
After a degree in construction management at Reading university, he joined Lendlease, which he had also worked with during his training.
The highest-profile project he has since worked on is KGX1, Google's enormous development at King's Cross. He has also worked on Rathbone Square, a mixed-used development in Fitzrovia, of which he says: "It was my first real opportunity to manage my own little project, and the lessons I took away from that experience were invaluable."
Cacciaviello says: "I feel that currently the construction industry is a hugely unsustainable industry with regard to waste production. I hope to see the notion of 'lean construction' really develop over the next 25 years.
"Also, sexism in construction needs to be left behind – it is still one of the biggest issues faced by the sector. I really hope that over the next 25 years sexism on site becomes a thing of the past."
Emily Scoones, 27
Structural computational design engineer, Ramboll
After studying civil engineering at Bath, Scoones did an MSc in integrative technologies and architectural design research at Stuttgart university. She has been with Ramboll in London since 2016.
"I want to be working on projects which explore new approaches to design and push boundaries in innovation," says Scoones. "Although I have a focus in computational design, I still want to achieve a solid knowledge basis in traditional engineering and project processes. In five years' time I want to be a chartered engineer working in a team or group of people that focus on applying digital skills and technology to solve project problems."
"I dislike the attitude that each project role should be operated by separate firms or disciplines; I believe the boundaries between disciplines should be blurred. There should be more opportunity for understanding and collaboration through a less siloed approach in the industry.
"This could be realised through education. There should be more multidisciplinary courses with real building projects, where participants can use their expertise but are also given the opportunity to work in different disciplines."
This feature's headine in print was "New Kids on the block"