Meet the rest of our panel as we bring together a dozen young professionals who've recently started out in the built environment sector, to ask about their hopes and dreams for the future of construction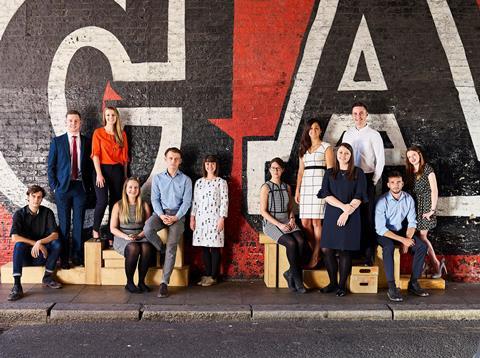 This year we launched our Building Your Future campaign to reflect on construction's history in the 175 years since the magazine was founded – and more importantly, to look ahead at the next 25 years. We've been asking you all how you'd like to see the sector reshape itself, and now we want to know: what does the next generation think?
Building has brought together a group of 12 fairly recent graduates working across the built environment – project managers, site managers, engineers, architects, surveyors and consultants – to discuss their hopes, dreams and fears for the sector. Why did they join an industry with an image problem that puts off many young people? How do they hope to make their mark? And what do they most want to change?
The panel came together for the first time earlier this month at Building's Shoreditch offices, and we plan to keep in touch with them over the coming months and beyond. We'll be asking them to help us paint a picture of how they'd like the sector to change over the next few years and decades.
You can read part 1, where we introduced James Hart, Somayah Musleh, Roberto Caccaviello and Emily Scoones, here. Below, the rest of our panel introduce themselves.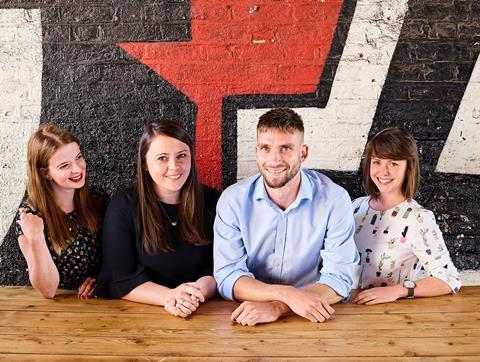 Annabel Le Lohé, 23
Graduate planner, WYG
Growing up in Newcastle-under-Lyme, Le Lohé developed a passion for geography. During a degree in human geography, she secured a placement with WYG, which she says "sealed the deal" of her wanting to become a planner. She now works in WYG's Milton Keynes office while studying part-time for a master's degree in spatial planning, which she is now close to completing.
Of the projects she's worked on at WYG, Le Lohé says a public sector asset study for the town of Bury St Edmunds was one of the highlights, and taught her about balancing urban design principles against financial viability.
A lack of continuity through the building process is one of the big issues facing the industry, believes Le Lohé. She says the fact that stages of projects are often procured separately means there is a lack of overlap from stage to stage, which sometimes means crucial information is lost along the way.
"I would like to see the sector working on projects using more innovative methods to achieving social goals. I think outreach programmes that encourage greater capacity-building and community cohesion would be greatly appreciated," she says.
Victoria Caines, 27
Senior cost consultant, Mace Group
Having enjoyed maths and physics at school in St Albans, engineering felt like the right next step when Caines was heading for Exeter university. She "fell into" quantity surveying after being sent a link to Mace's graduate programme; looking at the roles offered, cost consulting seemed a good fit.
A career highlight has been working on the 100 Liverpool Street project in London for British Land. While working on such a high-profile project has its challenges, says Caines, it means a lot of people are aware of the project and you can see the difference you're making in the long term.
Working practices and behaviours across the sector are set for a major shake-up, according to Caines, but she says the industry needs to make sure that this change is for the better – creating more collaboration rather than less. She also believes the continued integration of new technologies will be increasingly important to the sector.
"Despite all the hard work that's been done, there are still preconceptions and stigmas in construction," says Caines. "I am aware that they'll always be changing and transforming so may never end up fully being consigned to the skip of history – but the more that can be eliminated, the better!"
James Faflik, 26
Project manager, Gleeds
Inspired by his older brother, a carpenter, Faflik entered the construction sector after doing a sport science and exercise degree at Nottingham Trent. Hearing about Gleeds from a friend, he decided the business side of things most interested him and secured a job with the consultant. He has since carried out a master's degree in project management, sponsored by Gleeds, and is based in Nottingham.
A recent role as a project manager on a multimillion-pound four-star hotel in Milton Keynes has been a highlight in his career so far. Having been given the opportunity to work with a range of clients has been one of the best parts of working at Gleeds, he says.
What would he like to see change in construction? Faflik says the aggressive side of the industry should be left behind, while companies should more willing to work together. He also says people shouldn't be afraid to challenge the ways things have been done in the past.
"I would like the construction industry to be less averse to an open-book, partnership type of procurement and project team set-up. I tend to find that there is still a gap between client-side consultants and the contractor in many instances," he says, adding: "We need to look at how we can improve and not stall."
Sarah Beth Riley, 28
Associate, Ash Sakula Architects
Riley says her Welsh roots are what drives her personality: humour, pride, resilience and a strong sense of place. After studying architecture at the Glasgow School of Art, studying in Sweden, working in the Netherlands and more recently completing her RIBA part III at London Metropolitan University, Riley is now working as an associate at Ash Sakula Architects in London, her aim is "to make joyful everyday places" for everyday people.
She has been working with Bexley council to develop roof-level spaces for social integration – such as yoga, table tennis and resident meetings – in order to encourage longer-term occupation of build-to-rent flats.
Riley says it is important to bring more diverse voices into the sector. She sits on the South-east committee for Women in Property and mentors female architecture students, to help encourage more women into the sector.
She also feels there is a real need for the industry as a whole – not just architects – to work collaboratively.
Riley adds: "I feel strongly that architects need to start living the spirit of the law and not the letter of the law if we want to reclaim our profession. Endless clicking and dreary checkboxes need to be a thing of the past."
Lawrence Lob-Levyt, 26
Graduate engineer, Robert Bird Group
Lob-Levyt grew up in London's Camden with a fascination for how things worked. He completed a degree in mechanical engineering at Manchester, then worked briefly as a landscaper before discovering the world of structural engineering. When not at work, he is still most often "tending to my garden. It's a small oasis of calm in the fast-paced world of living in London."
Since joining Robert Bird in 2016, Lob-Levyt has largely worked on the 21 Moorfields site. He says: "It's such a vast project with unique complexities due to being right in the heart of London. It checks most of the boxes that I set out when I was a child – to work on the most exciting and challenging projects."
Lob-Levyt feels there is a lot of rigidity in work practices. "To develop, we have to be given time to develop. Learning your trade on the job is fantastic, but you run the risk of being pigeonholed as 'that person who does beams'."
What would he like to see change? "The modern attitude towards old practices. The rapid embracement of new technology is by no means a problem, as it allows us to design structures that were otherwise thought of as impossible, but sometimes the most powerful tool to understanding what is going on in a complicated structure is a pen and paper."
Olivia Tydeman, 25
Assistant project surveyor, Aecom
Feeling disillusioned by her A levels, Tydeman decided to undertake a BTEC in construction and the built environment at Nottingham Trent, before securing a place on Aecom's apprenticeship programme, inspired by a website dedicated to women in construction.
Tydeman has worked on a number of Passivhaus schemes with a housing association, using design to deliver ultra-energy-efficient housing. She says: "I'm working on another project that will be delivered using modular construction. Working at the cutting edge of new techniques is helping me to develop my skillset in preparation for the expected growth of these construction methods."
She is based in Peterborough, and when she's not at work, she loves "dog shows! I have six pugs and often spend weekends taking part in dog shows - I go to Crufts every year."
Tydeman is very interested in the development of new methods such as modular construction and the rise in the use of AI in the built environment. She says: "The technology to automate some of our processes would free up time to help us work more efficiently. Modular has the potential to transform the sector, but we need to take the leap and embrace the change if we want it to become standard practice."
Dermot Mitchell, 26
Site manager, Morgan Sindall
After completing a degree in geography at Reading, Mitchell found his time at university had reaffirmed the love for construction that he had picked up at an early age. His ambition is to become a project manager for Morgan Sindall in the next five years.
The last project he worked on was a scheme to refurbish Lambeth Town Hall and construct a new civic centre. "I really enjoyed learning from the hundreds of people who were on site, each with differing skill sets," he says.
The industry, says Mitchell, "needs to focus on reducing waste, lessening the strain on natural resources, and to continue making the lifecycle of a building more energy-efficient – in particular through future-proofing buildings so that they age well. The sector needs to continue its adoption of BIM, particularly at the design stage, to help demonstrate the energy efficiency of materials and wastage on site."
He would also like the industry to take a more human approach: "There's a lack of focus on mental health from managers. They need to ensure they are conscious of how teams around them are coping day-to-day and be trained to adjust their approach to suit. The future focus should be on developing a more amicable, supportive environment."
Francesca Harrison, 31
Senior architect, Ryder Architecture
Originally from North Yorkshire, Harrison was introduced to construction when an architect gave a talk at her school. After studying architecture at Leeds Metropolitan university, she relocated to Newcastle and has been working for Ryder Architecture since 2013.
"When people are passionate about what they're doing, it's inspiring," says Harrison. "Architecture felt like a natural step for me – I'm passionate about how design can improve the environment around us." Looking ahead to her future, she likes to keep an open mind about opportunities. "We often talk about the 'grappling hook' here - you're given all the tools and techniques to succeed, but it's up to you where you decide to go with it. That's a much more exciting career path for me."
Harrison is an advocate of better and earlier collaboration on projects – it's one of her hopes for the future of the sector. "Consultants and specialists often work in isolation, which leads to complications and delays. We need to make use of the technology that is now available to the sector, as well as change the perception of how we can work together – it can be really simple, and it can result in a much more effective design."
Over the next 12 weeks, we'll be speaking to our panel about what really matters to them; about what it's like being a young person in construction in 2018. Keep an eye on www.building.co.uk to read their stories.