For those hoping to fight for some of the £2.9bn of annual construction work from the MoD's property arm, the target has shifted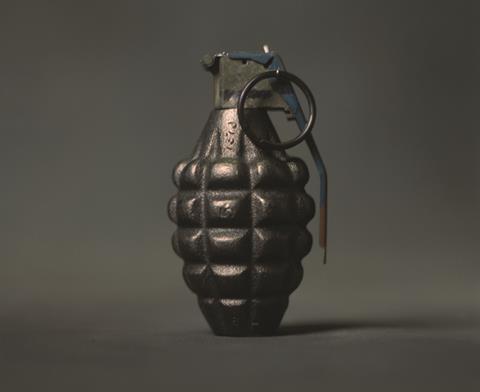 A journey into unknown territory … an impossible target … and an estates department determined to go down fighting … Alright, so it's not exactly Andy McNab, but the challenge facing the Defence Infrastructure Organisation is still pretty dramatic - and it will be followed no less avidly by the construction industry.
Over the next four years, the replacement body for Defence Estates, the Defence Infrastructure Organisation (DIO), must save £1.2bn across the defence estate, from property disposals, direct estate costs, energy and water bills and staff numbers. This means it must cut an organisation with a headcount of more than 7,000 down to just 2,000 people, rationalise a property portfolio worth about £20bn, and reinvent itself from the ground up, with new business processes, IT infrastructure and operating procedures. And while all this is going on, it will also be adopting an all-new procurement system and selecting more than 30 contractors.
DE to DIO - what it means
Defence Estates was one of the construction industry's biggest clients, responsible for an annual investment of £2.9bn across the Ministry of Defence's vast property holdings - 4,000 sites worth nearly £20bn over 240,000ha. Defence spending was not hit as hard as other departments in last year's Comprehensive Spending Review, but property is on the front line for any savings, with capital spending dropping by 7.5%, and a cut of about £350m from the estates budget every year. Defence Estates had already set out plans to save £100m by renegotiating maintenance contracts to exclude all but essential work and the MoD also scrapped a £14bn PFI training facility at St Athan in Wales, following the Strategic Defence and Security Review published last October. But when Defence Estates was replaced by the Defence Infrastructure Organisation (DIO) on 1 April, construction and all hard and soft facilities management were brought together under one roof for the first time, with one centralised budget.
Launching the DIO, acting chief executive Andrew Manley said it would bring "a radical new approach to how the MoD manages infrastructure and estate services". As for exactly what that will look like, not even the DIO's top brass know. The organisation may officially exist, but it will be two years before it is fully functional. Manley and his team will spend a year examining the internal workings of the organisation and deciding what it should look like, followed by a year of implementation. What he, David Olney, the deputy chief executive, and Steve Rice, head of the Next Generation Estates Contracts (NGEC) programme, have said repeatedly is that the DIO will remain a significant client of the construction industry, and that the NGEC will go ahead unaffected and offer a steady stream of work for contractors, big and small. "On the capital programme, we've set out our stall and we don't see any reason why that would change," said Manley again, at a press briefing at MoD Main Building to mark the launch of the DIO. Whether this remains the case after such a swath of cuts and job losses remains to be seen. What we do know is that changes will bring about both opportunities and major problems for the construction industry.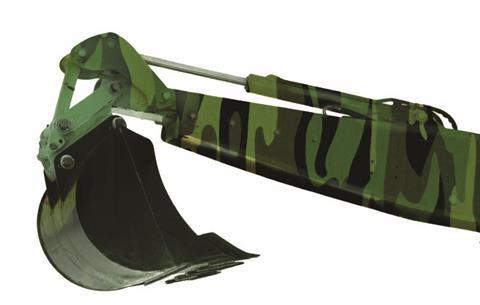 The opportunities
Manley's confidence comes from the unavoidable fact that Britain's post-Cold War armed forces' presence in Germany is coming to an end and that 20,000 troops need to be brought home, housed and potentially retrained by 2020, more than replacing the 17,000 cut across the forces. Manley said he expects Liam Fox, the secretary of state, to make an announcement on exactly how this will be done later this year: "That will be absolutely key for us to then deciding which bits of the asset we no longer require."
In the current economic climate, you can see where the mod is coming from. They feel they'll get better value for money by putting more competition into the marketplace. I'm sure those bidding will be wanting to give it their best shot

Ian Goodman, Cyril Sweett
This will be the main catalyst for property disposals and investment. "The opportunity is beyond cost savings - it really extends to the whole operational efficiency agenda," says Jonathan Goring, managing director at Capita Symonds, which has been working on the St Athan project and a £1.2bn barracks replacement at Aldershot. "The MoD is changing so much and its assets have to be much more fluid. This is an opportunity for it to think a little harder than it already does, a lot harder, not just in project terms but from the top down about what it wants."
Defence Estates' Development Plan 2010 said that 12% of the UK's 571 sites are surplus to its operational needs, while 73% remained core. Olney has already said that retrofitting old buildings will take precedence over new construction projects, but there will still be a lot of work needed to makethe
old estate fit for purpose. That work will be carried out by the contractors who make it on to the NGEC frameworks, for projects below £50m (see box, left), and anyone who fancies bidding, for anything larger. Despite the ongoing reorganisation and the fact that the frameworks won't kick off until 2013, the procurement process is under way.
There is undeniably a lot going on at the DIO over the next two years, and there are concerns in the industry that it will struggle to deliver a genuinely more efficient estate, and that government pressure to make cuts quickly will lead it to sell off the most appealing assets at the bottom of the
market without time for a proper review.
"To try and reform an organisation that has short-term cost reduction targets is only going to apply more pressure," says one contractor with experience of working for the MoD. "You could say they are doomed to fail in that respect."
Defence Estates was widely praised for making great improvements in its procurement over the last 10 years, shedding a reputation with both industry and its parent department for being unable to engage with industry or to negotiate contracts that got the best value for the taxpayer. "They're much more contractually aware now," says Mike Warren, head of defence design at Scott Brownrigg, which has carried out a number of large projects for Defence Estates. "We were bidding for something about eight years ago and the project sponsor at Defence Estates stood up and said: 'I know how much contractors make'. He was obviously out to see how much he could take off contractors' profits, so nobody bid for the job. That attitude has long since gone. Now they're very straight down the line."
The concerns
But with two years of uncertainty and such brutal staffing cuts, there's a danger that the most capable people will rush for the door. The NGEC programme aims to encourage a spirit of healthy competition among contractors, drive innovation to bring costs down and open up the defence workload to a wider range of companies. But with such a brain drain, will the DIO retain the ability to manage a more resource-intensive method of procuring projects?
The DIO is more likely to follow the trend to turn to the private sector for help, rather than building capacity within. Manley and his team are currently considering whether to take on a "strategic partner" to help the DIO develop new business processes and IT infrastructure, and possibly invest in that infrastructure, and to manage property rationalisation and contractors. The MoD already uses private companies to help it deliver programmes elsewhere, in flight training for example. Olney says it is also considering something similar to the Telereal Trillium property management contract at the Ministry of Justice. "We're not thinking of using asset-backed vehicles like they do," he says, "but the concept of Trillium coming in and helping the MoJ rationalise its estate, exploring how it's paid for and how best it can utilise it is one that we're looking at."
DIO has already sought expressions of interest but if it does decide a strategic partner is the answer, it will start a formal tender process from scratch. Existing suppliers need not apply: "There's only one ground rule that we've got clear in our own minds," says Olney, "which is that you can't have a strategic partner who is then a prime contractor."
The industry is also concerned that despite DIO promises, NGEC frameworks will mean a lot of work for little return. Just securing a place will take two years, and there will be further competition for each job.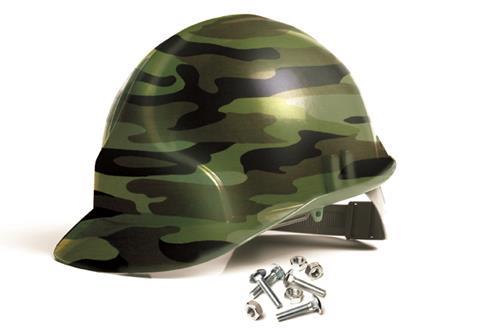 Ian Goodman, defence director at Cyril Sweett, says competition is seen as the key to lowering capital spending. "In the current economic climate, you can see where they're coming from. They feel they'll get better value for money by putting more competition into the marketplace. If you have five contractors on the framework and they go through a mini competition, I'm sure those bidding will be wanting to give it their best shot. From a construction point of view, that's very similar to what other government departments have already started doing."
Contractors are watching carefully to see how it develops. "The problem is, if you've got five contractors bidding a job, they could quite easily spend £40,000-£50,000 and you only get one winner," says Anthony Dillon, managing director of the Northern division at Willmott Dixon. "There's a lot of waste involved. If you've already gone through market testing and commercial negotiations, then it should be down to selecting a contractor based on who's got the most appropriate skills and resources to deliver that particular project. It shouldn't be on price because that's already decided."
Firms worry, too, that they may be locked into fixed costs that will be unaffordable when the market picks up. Olney says that it has not yet decided whether to fix costs up front, and he doubts that given the very diverse nature of the MoD estate, it would be possible to develop a complete set of fixed costs for different building types. "But as to whether we will be driving prelims down," he says, "absolutely we will be looking to see how we can do that."
There are obvious areas of savings that the DIO may be less able to make. The notorious inter-service rivalry between the army, the navy and the air force mean that they are reluctant to share training facilities, even where it would mean significantly more efficient use of the estate. "We're always looking to optimise, but I think we have to recognise that the three services have got very distinct cultures, ethos and they manage quite different aspects of the defence mix," says Manley. "While one could see some areas of sharing of infrastructure, actually their requirements are quite distinct."
This cuts to the heart of the DIO's challenge. While it may hold billions of pounds of construction spending in its hands, it is itself subject to the whims of some very demanding clients and at the mercy of a very uncertain world.
Military Housing/Barracks
Unspecified Military Buildings
Quick-fire questions
Andrew Manley, acting chief executive and David Olney, deputy chief executive, defence infrastructure organisation
You're going to have a lot of contractors on the NGEC frameworks - have you got enough work to keep them interested?
Manley: "The defence budget will stay flat for the next five years, and within that the amount spent on infrastructure doesn't fundamentally change a great deal. The total number of military personnel stationed in this country will go up, not down, as we rebase the army from Germany and we bring the campaign in Afghanistan to an end.
"In fact, by the end of the decade the vast majority of military personnel will be based in this country for the first time since about 1700. What that means for the UK construction industry is that we will be spending more of our money here than anywhere else. I'd say we're going to be a very significant spender of money in this country."
What are you looking for a contractor?
Olney: "The ability to construct what we want, in the time we want it, for the price they suggested, and deliver a happy customer. We'll also be looking for a bit of innovation - we've been getting some quite imaginative ideas coming forward in the construction space."
How will projects be awarded through the NGEC frameworks?
Olney: "We'll do it the way we normally do it, on technical competence and skills, and obviously on price as well. It will be on how they come up with solutions, the technical element, and clearly a price to match that solution."
When will the £12bn Defence Technical College project start again?
Manley: "We're revisiting the whole question about the defence training requirement, and within that, what happens to the St Athan facility.
"We've not fixed as to when that will be completed. The only clarity is that it will be before the end of the year."
Basic training
How much property does the Ministry of Defence have?
It's a diverse estate, valued at nearly £20bn, with about 4,000 sites including airfields, naval bases, barracks, 16 major training facilities and more than 100 others, and 50,000 homes for service families. Overall, the MoD owns about 240,000ha, with rights of access to a further 130,000ha across the UK, and it manages 200,000ha overseas, too. Its annual budget for running the estate is estimated at £2.9bn.
What's up for grabs under the Next Generation Estates Contracts?
Six regional capital works frameworks for construction projects valued below £12m, covering: Scotland; the North-east, the North-west and Yorkshire and Humberside; the West Midlands and Wales; the East of England and East Midlands; the South-east, including London; and the South-west. Up to five contractors will be appointed on each. Estimated value: between £100m and £250m over four years.
One national capital works framework for projects between £12m and £50m. Estimated value: £400m over four years.
Everything over £50m will go out to the market via competitive tender. A contract for repairs and maintenance on 50,000 military homes worth £1.5bn is already out to tender.
How can you get on the frameworks?
Expressions of interest for the capital works frameworks were due at the end of February. The MoD is now holding invitation-only industry days for potential prime contractors and supply chain partners, and it is adding potential suppliers to a database. Following pre-qualification questionnaires, shortlisted companies will be invited to a "bidders' conference" for each contract. Two industry days have so far been held in Scotland and the East of England, attended by 85 and 110 companies respectively. The next will take place on 28 April at RAF Whitton for the national housing contract. According to DIO, 53 prime contractors and 63 supply chain partners have declared an interest.