Surveyor Quantem wowed the judges with its excellent financials, increased headcount and commitment to taking care of both its clients and its own staff
WINNER Quantem Consulting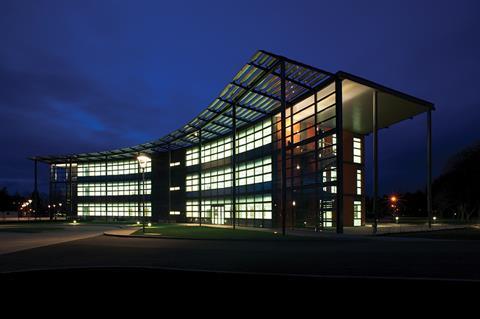 Surveyor Quantem has seen an increase in turnover of 14% and operating profit of 7% in the last year. And this is part of a longer-term trend: in the last three years, its income has increased by 87% to reach £3.3m, while its operating profits have increased by 100% to £830,000 over the same period. In the last year the company has taken on four additional staff, including three senior surveyors from Davis Langdon, and in the last two years the firm has grown from a headcount of 15 to 29. Quantem's income per employee is also high at £114,000, as is its percentage of repeat business in 2012 at 84%. All in all, Quantem has rapidly established itself as profitable medium-sized surveying business. The company says that its staff remain its key focus, and pay increases amounted to 9% in the last year.
RUNNERS-UP
DBK
Owned and managed by a team of 12 partners, DBK prides itself on its independence. The project management and cost consultancy firm currently employs 75 staff, a figure that has remained stable over the last three years. In 2012 the firm worked on more than 400 projects for 85 clients and increased its revenue by 18% and its operating profit by 29%. Key projects in the past year have included delivering online retailer Amazon's Dunfermline fulfilment centre and delivering the Triangle development for housebuilder Haboakus, television presenter Kevin McCould's nascent development company.
John Rowan and Partners
Last year John Rowan and Partners celebrated its 30th anniversary. During that time the company has grown from a staff of two to 90, with 10 staff taken on in the last year. The company says that it has been able to retain 75% repeat business in the last year, which it attributes to its dedication to cutting costs for clients at the same time as maintaining its levels of service. The firm's turnover has grown 13% in the last year to reach £7.2m. Over the last three years its income has risen 31%, with an increase in operating profit of 9%. The firm's headcount has also grown in the last three years by 20%.
Mecserve
With a turnover of around £2m and a staff of 21, Mecserve is small even for this award category. However, despite its size, the company can boast some major clients, with the Crown Estate, Terrace Hill, Stanhope, Grosvenor Estates and British Land all on its books. In 2012, around a third of the company's turnover came from construction projects with a value of more than £40m and almost 60% came from projects with a value of more than £20m. Mecserve's turnover has grown by 17% in the last year, with operating profits up 5% over the same period.
Southfacing Services
Southfacing Services has seen a clear turnaround in its fortunes over the last year. In 2011 the company made a loss of £22,240, but by 2012 that had been transformed into a profit of £17,856, a rise of 180%, on a turnover of £334,441. The firm attributes the change in fortunes to its BREEAM project management software Tracker Plus, which it says has delivered a 300% return on investment following two years of research and development. Based on its half-year figures, the company projects that its next year end financials will see an increase in profit of 75%.
Virtus Consult
In the midst of the recession, Virtus Consult has reported solid growth, with income increasing by 42% in the last year and profits going up by 34%. Over the last three years, turnover has trebled and operating profit increased by 246%, currently standing at £663,261 and £326,671 respectively. In recent years the company has built a substantial list of well-known clients in both the public and private sectors, including Rolls Royce, the NHS, Oxford City council, St Modwen and Standard Life Investments. It is also clear that the clients are pleased with Virtus' performance: the company reports that 98% of its work comes from repeat business.