Find out the winners and losers in this year's salary survey with our interactive tables and full analysis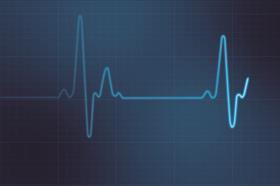 We have fully interactive tables of this year's salary survey available. Click on the links for interactive tables of:
Quantity surveyor salaries
Health & safety professionals salaries
Foremen salaries
Planner salaries
Estimator salaries
Engineer salaries
Contract & project manager salaries
These can be sorted by job title, region, minimum and maximum salaries and more
Whisper it - for people looking for work in construction, it may just be that after four years of economic winter the first green shoots of recovery for contractors are tentatively coming into view. While those on site are still seeing salary falls, with workloads at rock bottom, a survey undertaken for Building shows increased demand from contractors for staff who work on the pre-construction stages of building projects - such as bidding and cost estimation - suggesting work may be about to pick up.
The 2012 contractors' salary survey, carried out for Building by recruitment consultant Hays, found the roles with the largest salary increases were estimators, planners and quantity surveyors. The survey, which is based on the salaries of all the candidates Hays placed in jobs during the last 12 months, found that the average pay was relatively flat overall, rising 1.3% 2011/12. However, senior estimators secured an average 9% increase to earn an average of £46,090 in 2012 topping the table of pay rises. And the demand is spread across the country, as unlike many other roles, where top pay goes to professionals working in central London, the maximum salary reported - £60,000 - was paid in five regions outside the capital. The second highest rises were enjoyed by assistant planners, who made a 7.1% increase to £23,272, while assistant QSs were also in the top five list with a 4.9% pay rise.

You can find the interactive table of quantity surveyors' salaries here and planners' salaries here
According to Hays, this increased demand for professionals with planning and cost control skills reflects a growth in bidding opportunities for contractors. Lynne Crowe, director at Hays Construction and Property, says her firm has also seen a rise in demand for other types of professionals required early in construction projects, such as architects, in the last six months. She says: "They can see architecture practices and consultants getting busier and that things are picking up. Unless they put the people in at that front end they won't have any hope of winning those jobs."
The greatest salary increases have been for mid-level staff in most areas - although assistant QSs and planners are much in demand too - which Crowe says reflects contractors' desire to hire staff who are experienced but cheaper than senior professionals. However, more than half - 56% - of the 118 employers surveyed by Hays said they had a shortage of experienced applicants. Crowe says: "Those people who would have four years' experience now aren't in the business because people weren't taking them on as graduates four years ago. Everybody wants those people and there are very few around."
There are signs that job seekers too may be more optimistic - or possibly just desperate to move on. Hays has noticed an increase in the proportion of people planning to change job in the next 12 months from 50% last year to 62% of the 154 candidates questioned in this year's survey. However, the main reason why 37% wanted to change role was to increase their job security. Crowe says some of these people had taken their current jobs because they needed something to pay the bills but now they were looking for a role they enjoyed more. She says: "People are seeing things are better than than they
were last year and that there are more opportunities to get back into what they like doing rather than what they have been doing."
But while there might be more money for those adept with a calculator or a set of plans, the roles that saw the largest salary falls in the Hays survey were site-based. A general foreman earned 6% less in 2012 with an average of £26,727, a senior health and safety manager made £46,818 which is a 3% drop on last year, and contract managers saw their pay fall by an average of 2% to £42,909. Hays said the fall in salaries for general foremen, and for finishing foremen whose pay fell 0.7%, was due to the drop in site activity and that site managers were overseeing subcontractors so foremen were not needed.

You can find the interactive table of engineers' salaries here and health & safety professionals here
Falls in salary for in-house health and safety staff at contractors reflected a move by contractors to outsource health and safety work to their facilities management subcontractors or to bring in consultants for each project.
Furthermore, recovery in demand for site staff could be some time away. Crowe points out that projects being planned now won't make it to site for a year or two and contractors do not start recruiting site staff until three or four months before building work starts.
While the uplift in salaries for planners and the like might suggest that more work is starting to appear, economists are not convinced that this signals the beginning of recovery in the industry. Tony Williams, director at consultancy Building Value, thinks the increase in demand for these staff reflects the inherently optimistic nature of contractors - who always want to believe that recovery is round the corner - rather than the economic data.
In fact, Williams expects things to get worse before they get better. Consultancy Experian, to which Building Value is an adviser, says UK GDP will be barely positive this year at 0.1%, and in its forecast published in July it said UK construction output will fall by 5.6% in 2012, a 1% decrease on its estimate at the start of the year.
Williams says: "Recovery - if you can call it that - will have to wait until 2014 when the scheduled rise is only 0.8%; at that time, too, the industry will be worth just 87% in real terms of what it was in 2007."
Substantial levels of recovery are likely to be even further away. Williams says it is possible a significant amount of activity might not happen until around 2019 or 2020.
Martin Hewes, senior associate at construction forecasting consultancy Hewes and Associates, also thinks talk of a near-term recovery is overly optimistic. He says: "For as long as the crisis has been going people like contractors and consultants have been saying 'next year, next year'." He expects falls in output of 7.8, 4.3 and 0.9% in 2012, 2013 and 2014.
He adds: "I would say no growth until 2015 if you are lucky. We have banks that cannot lend money, a government that is basically not even started on tackling the debt problem and household incomes are falling. It is a long grind."
The doom-laden data means that economists are not convinced that there will be significant uplift in work on site. The projects being bid for by the extra estimators being recruited now may be put on hold if the economic climate worsens, so it could be a long while before more site staff are recruited. Williams says: "I think demand for site staff will remain flat-to-depressed for the foreseeable future, given the scale of UK construction output overall."


You can find interactive tables of foremen's salaries here, contract/project manager's salaries here and estimators' salaries here
THE SENIOR PLANNER
Dominique Chiu, senior planner on Gatwick Airport at Mansell
As a senior planner looking after a team working on projects at Gatwick Airport, Dominique Chiu of Mansell has noticed increased demand for her profession. She is trying to hire a junior planner and not finding it easy to get one, while more senior staff often freelance because they can broaden their experience and earn more money. She agrees that there's a shortage of people with a few years' experience, perhaps because the industry has cut back on graduates recruitment in the downturn.
The reason for the increase in work in her team is not because there are more projects to bid on - her staff just work on projects at the airport - but because clients want far more reports from planners than they did in the past.
"We notice the clients are looking for more breakdowns of how work is being done and how it is being priced. It is not like it used to be where they wanted to look at the headline and see what they were spending," she says.
Clients are looking for regular updates on cost and progress to find areas where they can save money and to report back to their investors. Like many in the industry, planners are taking on tasks that would previously have been done by someone senior to them; Chiu does some of the work that would previously have been done by a project manager.
THE MANAGING DIRECTOR
Dave Smith, managing director for construction north at Morgan Sindall
Morgan Sindall is bucking the trend highlighted by Hays. The firm is not significantly increasing its team of pre-construction staff. Instead the firm's MD for construction north Dave Smith says it is staying lean and being choosy about what it bids for but aiming to win a larger than average share of bids.
However, some of its competitors are responding to large numbers of tenders in the hope that will increase their numbers of wins. "I have heard a number of our competitors are increasing their pre-construction teams just to play that numbers game," says Smith. He adds that clients now want better quality tenders with innovations that will save them money, which means extra work on those bids. He's not convinced that there is more construction work coming forward. "Some sectors are improving, there's no doubt, but I see 2013 as a continued tightening of the market," he says. "We are not waiting for the upturn; we are saying this is the new normal."