After the shock Brexit referendum result, contractors have found themselves wondering how to adapt to survive in the renewed climate of economic uncertainty. Dave Rogers takes a look at what we know so far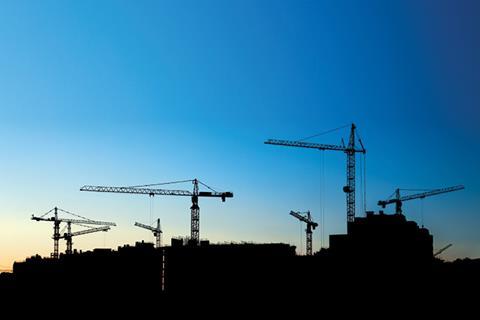 'Oh no, now what?"
They won't admit it, of course, but this thought must have flashed through the minds of most chief executives of UK building contractors – large and small – when they switched on the morning news on Friday 24 June.
After all, many had backed Building's campaign to stay in the EU and those that didn't, whatever their personal views, would have had some reservations about what changes a Leave result might bring.
Much like Mace chief executive Mark Reynolds, who in the run-up to the vote told this magazine: "Not only does membership of the EU give us access to the European market, which allows us to export services and recruit the best talent, but leaving the EU will deter investment and add further delay to infrastructure decisions that are crucial to the country's long-term economic future."
So, in defiance of pollsters and general expectation, it did happen. And the question remains: now what?
Profit
This month, quoted contractors including Morgan Sindall, Interserve and Balfour Beatty, have been putting out their interims – their first results since the result of the referendum was announced – and trying to make sense of the new, post-referendum UK market. It's also the first chance since the vote to get an idea of what the bosses of quoted firms are thinking.
Life has gone on. we can see reasons why it might generate opportunities

Adrian Ringrose, Interserve
The thing is, nobody has much of a clue of what will happen next. Morgan Sindall's chief executive John Morgan sums up what many boardrooms are having to get their heads around. "It's too early to understand what Brexit means," he says.
There have already been a number of indications of the likely impact on the industry, in the form of key economic surveys – the confidence of construction buyers has been spooked so much it hit a seven-year low according to the latest Markit/CIPS Purchasing Managers index. Office for National Statistics figures confirm that construction has slipped into recession, although people point out that it had already been going into reverse before Brexit actually happened.
NG Bailey's chief executive David Hurcomb, who is interviewed on page 30 of this week's magazine, thinks the hit contractors have taken is significant, and will be lasting.
"Margins have really been suffering," the former Carillion board director says, citing Building's recent research which revealed that the average profit margin of the top 50 contractors fell to just 1.05% last year, down from 1.16%.
"Contractors have been chasing growth in the belief that it will give them more profit. I think [the downturn] will take a year or two to work its way through the system. You might get a few jobs cancelled, postponed or new ones not started. It's not all Brexit because the market had got a bit hot."
One sector in particular has clearly been hit hard by the increased caution after the vote. Leo Quinn, chief executive of Balfour Beatty, says with relief: "Thankfully we are not overly exposed to the office segment. In offices, there's no doubt that's cooled off very fast."
Politics
The political environment has at least become a bit more reassuring. Directly after the referendum result, David Cameron and former chancellor George Osborne appeared to take a leave of absence while prominent Brexiteers – UKIP's Nigel Farage apart – seemed surprised to the point of dismay. But most contractors will have been pleased that new prime minister Theresa May was installed quickly and seems to provide something of a steadying influence.
But what contractors want most is for big building projects to start getting going. Megaprojects are seen as vital, providing pipelines of work and an idea of where major chunks of their turnover is coming from for the next few years. In short, it gives them certainty. In its latest results, Carillion said in the run up to the referendum it "undertook extensive research" to assess the possible impacts on its business. "We have put in place robust plans to manage them," it added. It's a headache most could have done without.
The message [to the Prime Minister] would be please, please get on with infrastructure projects

John Morgan, Morgan Sindall
If he could, this is what John Morgan would tell our new prime minister. "The message would be please, please get on with infrastructure projects. It would be a good thing to make sure large projects go ahead."
NG Bailey's Hurcomb has spent £2m bidding for an electrical package at Hinkley where his firm is preferred bidder for a £460m contract with joint venture partner Balfour Beatty. Quinn, his counterpart there, has more words of advice. "What's important is clarity around infrastructure spending – including rail electrification, flood defences, HS2, airport expansion, Highways England spending and Hinkley," he says. "If we can get clarity on government policy on infrastructure spending in all areas by January that would be a comfort to the industry."
He worries that more dithering will mean the capability of the industry to deliver these schemes will be fatally weakened. "The concern is, how do you maintain capability in the industry in terms of skills and the workforce? Once you lay people off [in a downturn] it's hard to get them to return to the industry and that capability is lost."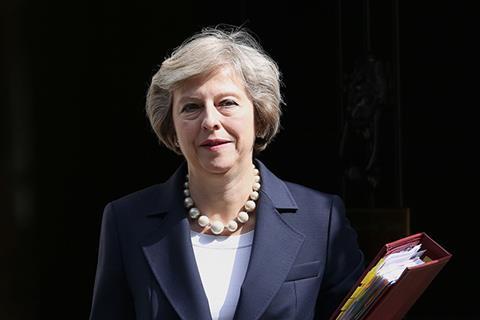 The beginning of next year is probably the earliest we can expect a realistic timetable on such schemes, given new chancellor Philip Hammond has an autumn statement to deliver, most likely in November. Last month on a trip to China, Hammond said he may use the occasion to "reset" Britain's economic policy and already the government has ditched plans to return its finances to surplus by 2020. Quinn reckons it will be inevitable that public sector borrowing will go up to bankroll the sort of infrastructure schemes being talked about. "Where are all the funds going to come from? Clearly, from a greater deficit."
Where that investment is placed is also in question. Morgan would like to see more investment in the regions outside London, many of which voted Leave. "The people in the north do feel left behind," adds NG Bailey's Hurcomb. "Look at Leeds. There are a few cranes about now but in my first four or five years at NG Bailey [he joined the firm, which is based just outside the city, in 2010] there wasn't a crane in Leeds, not one."
More money, he says, needs to be spent up north and questions the wisdom of a London-centric attitude. "It's daft having some of the things in London, why do they need to be in London? They just don't. A lot of admin jobs, financial services job could be done elsewhere." He reckons it would make economic sense as well. "The cost of infrastructure in the south is extremely expensive because it is so densely populated."
Positives
Despite the uncertainty, contractors are not completely down in the dumps. Electrical contractor T Clarke recently said "demand for our services continues to be strong with opportunities across the group encouraging and we have seen excellent levels of activity within our estimating teams".
And Adrian Ringrose, the chief executive of Interserve, which carries out a substantial amount of support services work, is now prepared to say something that he perhaps might not have uttered before 23 June. "I don't think by any stretch of the imagination it's a foregone conclusion that [Brexit is] going to be negative," he admits. "We haven't seen any impact yet. Life has gone on. We can see reasons why it might generate opportunities."
Such as? Well, he says firms will have to start training up more homegrown talent for a start. "Equipping people to be properly effective and provide a service is going to be a big part going forward." The machinery of government is likely to expand, which is good for firms like Interserve with a strong presence in outsourcing.
Morgan, too, thinks some good will come out of it. Like Interserve, he says his business hasn't seen any impact of the vote, pointing out that its fit-out arm – thought to be the most vulnerable to a Brexit vote – picked up £150m worth of new orders in July.
This surprised some analysts. Cenkos' Kevin Cammack, who was buoyed by the firm's strong set of interims calling them "just what the doctor ordered," now says this area might be more resilient than first expected. Increases in both Morgan Sindall's work and order book for the fit-out division, says Cammack, "suggests 2017 will not roll over quickly even if Brexit impacts this market".
Morgan also reckons the firm's regeneration business will benefit from Brexit; given that huge parts of the country outside London and other major cities, such as Bristol and Manchester, voted out, this could be a wake-up call for central government to invest more in those communities. He says: "I hope Theresa May reaches out to those people in the regions. This government has to reach out to the country."
But what has perhaps been most striking in the days and weeks after Brexit is the lack of big jobs being cancelled. There have been no real horror stories of jobs being shelved en masse. Balfour Beatty's Quinn who is still grappling with a number of legacy problem contracts at his firm, says, perhaps with relief: "I have not heard of any material cancellations so far."
Costain, which has made focusing on infrastructure work its priority after a string of problem building jobs, has also noticed no day-to-day change. "We've focused Costain on the billions being spent on upgrading infrastructure," says finance director Tony Bickerstaff. "Our AMP 6 [water] work has been completely unaffected by Brexit."
He admits a positive decision on big schemes like Hinkley would give the industry a boost but adds: "It's good to have those big ticket items but you need a mixture of investment in infrastructure. I think [the country] is going to seize the opportunity that [Brexit] gives us. We need a 21st century infrastructure and it's even more important now that we can operate in the world stage."
More contractors will be giving their view on Brexit in the coming weeks: Galliford Try and Kier will have full years out by the third week of September.
By then, it is likely boardrooms will still be no nearer to gaining clarity on the long-term ramifications of Brexit. Morgan is rather level headed about the whole thing. "When you run a business you always have uncertainty," he says. "Brexit is just a very high-profile uncertainty."
Contractors' interims: Results so far
| | Turnover | Turnover | Pre-tax profit (loss) | Pre-tax profit (loss) |
| --- | --- | --- | --- | --- |
| | 2016 | 2015 | 2016 | 2015 |
| Balfour Beatty | £4.1bn | £4.2bn | (£21m) | (£150m) |
| Carillion | £2.5bn | £2.3bn | £83.9m | £67.5m |
| Costain | £791.4m | £621.1m | £11.3m | £10m |
| Interserve | £1.6bn | £1.6bn | (£33.8m) | £33.7m |
| Morgan Sindall | £1.1bn | £1.1bn | £15.4m | (£27.2m) |
| T Clarke | £121.6m | £107.3m | £1.7m | £1.6m |
All results are for the six months to 30 June except Balfour Beatty's which is for the six months to 1 July