Howard Davies' Airports Commission has come down emphatically in favour of a third runway at Heathrow, but the politics are so fraught and planning issues so labyrinthine that a final decision still looks a long way off. Joey Gardiner asks four industry experts if they think the runway will ever get built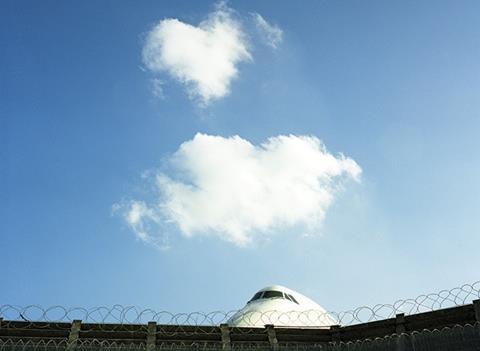 Last week's final report from Howard Davies' Airports Commission was "clear and unanimous": a new £18bn runway at Heathrow was the recommended option. Davies added that any further delay from the government in pressing ahead with the plan "will be increasingly costly" and will be seen as a sign that the UK is unable to take the steps needed to maintain its position in the global economy. While he noted that Heathrow expansion has been recommended before, but to no avail, he added – somewhat optimistically, perhaps – that "we believe we have now identified a solution which can command widespread support".
Would that life were that simple. Within hours of the report landing, London mayor Boris Johnson had dismissed it as one "to be filed vertically", prospective Tory London mayoral candidate Zac Goldsmith had accused Davies of spending £20m to justify a conclusion he'd already reached at the start, and prime minister David Cameron had put off making any decision – or even any substantial comment about it – until the end of the year.
Mace chief executive Mark Reynolds described this delay as "appalling". "I don't understand why they need another six months to make a decision," he said. "It's the right option for UK plc and by far the best option for growth, jobs and our status in Europe and the world, as well as our status with the City. The sooner we get on with it and it can be delivered, the more sustainable jobs we can create."
Likewise, London First chief executive Jo Valentine said that for the government not to get on with Heathrow now would be "inexcusable".
But the reality is that Cameron has to buy some time. The widespread opposition to the expansion from senior Tory MPs and Cabinet ministers, including Johnson and international development secretary Justine Greening, is well known. Added to that, Cameron's unequivocal "no ifs no buts" rejection of a third Heathrow runway in 2008 puts him in a very tricky position. And while interim Labour leader Harriet Harman sought to make political capital out of Cameron's difficulties last week, asking whether he will "stand up for Britain's interests, or be bullied by Boris", the issue is controversial in all the parties.
Former Labour construction minister Nick Raynsford – a sympathetic voice to the construction industry – is another long-standing critic of Heathrow expansion, supporting instead Johnson's plan for an Estuary Airport which was ruled out by the Airports Commission for being unfeasibly expensive. He talks with passion about the "devastating impacts" of expansion on the local environment, and argues that only an option east of London could accommodate the development that the consequent economic growth around it would demand. Whether or not you agree with this analysis, it's hard not to concur with his assessment that the government faces "a torrid time" over this decision. "There's going to be a battle royal over this issue. You can easily imagine a scenario where Zac Goldsmith campaigns as mayor of London to stop this happening."
With the business community largely behind the recommendation, the risk is that, because of the controversy whichever choice is made, Cameron looks to avoid giving a definitive decision, potentially by commissioning further research or by giving a conditional approval with conditions so onerous it is not clear if Heathrow can meet them. London First puts the cost of such a delay at £1.4bn each year. "You can imagine there being further research commissioned," says Raynsford. "It wouldn't be the first time a government looking to put off a tricky decision has commissioned reports on reports."
So, what is the likelihood that the Airport Commission's conclusions will actually be implemented? Here, Building asks four industry experts for their view and overleaf we tell the story so far and outline the case for Heathrow expansion.
How confident are you the new runway will actually get built?
The planning view:
Duncan Field, head of planning, Norton Rose Fulbright
The first concern here is the political risk. I think it's likely that Heathrow will be backed, because it will be very difficult for Cameron to ignore and overrule a process that he himself set up at the cost of £20m, but it'll probably be a conditional backing. In a tight parliament, individual MPs have a lot of power so it'll go down to the wire.
By the end of the parliament I think there's a 70% chance we'll see a government policy in place and the start of a planning process, but that still leaves a chunky 30% of risk, which is largely political and therefore very hard to read.
The next barrier is in the planning process, and the big question is which planning route will the government and Heathrow choose to take. They could push forward a hybrid bill in the way Crossrail and HS2 have done, or they could go down the route of a development consent order, as the government has done for new nuclear power stations. It matters because of the time these will take.
For a hybrid bill, the drafting and environmental impact assessment and consultation alone will take a couple of years to prepare. Then the petitioning and debates in the house mean the bill itself could take another four years to pass.
The advantage of the development consent order is that it has relatively fixed timescales, and should be processed in 18 months. But there's a lot of front-loading in terms of consultation which also takes time. And it should be based upon there being a national policy statement on aviation, which doesn't currently exist, and which would have to be approved, and which would take a couple of years.
So either way you're looking at the start of the next parliament before the planning process could be concluded. It's a relatively high bar to pass.
The contractor's view:
Keith Cannin, aviation director, Morgan Sindall
It's inevitable, and it's just a matter of time. We don't have a decision but we do have a very, very strong recommendation. There's actually such a lot of support from a lot of parliament, from a lot of businesses. But the government needs to get on with it now. The point is not to lose momentum on this, to ensure the government has the proper debates, and uses a three-line whip if necessary to get a decision through.
There are issues, though. The recommendation for no landing before 6am is not going to be very attractive to long-haul operators, and that's a problem if BAA can't get their support. The air quality debate also needs to be put to bed. Is the plane technology really going to happen to enable fewer emissions? People need to be more optimistic that technological solutions will prevail.
It's just a matter of when now. Davies' report is so clear that I don't think Cameron can fudge it. I think it will happen.
The consultant's view:
Chris Choa, director and urban development lead, Aecom
The Airports Commission has come to the right outcome here – it represents a pretty broad consensus of the business community. The opportunity cost of the lack of a decision is huge.
By not taking a decision you're creating a penalty on your economy. Each long haul destination supports 3,000 jobs.
In recent years the UK has had a tradition of pragmatic incrementalism in which decisions are forestalled to the absolute last moment. But historically Britain didn't do that, and this change in attitude correlates to its general decline.
If we can't connect to the parts of the world that are growing, then we can't grow ourselves.
The question is whether London is going to be a global city in a global trading economy, or just a splendid holiday destination. If it's the former, then you need this runway. I'm an optimist that the best politicians see their territory as part of the whole world, that they're competing with the policies of other urban areas.
The policy view:
Richard McCarthy, executive director, Capita Property and Infrastructure and former CLG director general
The economic arguments that Heathrow will add £147bn in economic growth and 70,000 jobs by 2050 have won – and that is probably right. Heathrow sits at the heart of the economic centre of the London "super city region", on the edge of Greater London as it leads into the Thames Valley.
The UK, and in particular London, punches above its weight. However, we cannot simply assume this will always be the case. Global markets and competition mean that we must continue to innovate, inspire and invest, and without the best infrastructure to attract overseas investment and visitors – particularly from emerging markets – there is a real danger that new opportunities and some existing activities will simply go elsewhere. London and the London "super city region", is much more than a world-leading tourist attraction and we must all ensure this remains the case.
In terms of the government response, it is just too close to call. Whatever the result, any course of action will face significant political challenge. However, what is undoubtedly needed is a clear decision in the coming months. And now, at the start of a new five-year term, the government is in the best position it can be to make one.
While many people have strong feelings about this recommended expansion and emotions might be running high, it is time to reflect on the report rather than rail against Howard Davies and the commission's findings.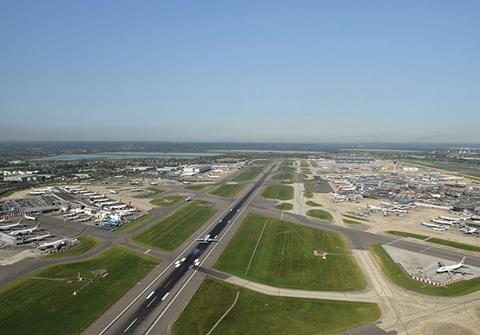 Airports Commission report: Making the case for Heathrow
The final Airports Commission report finds that expanding Heathrow will deliver nearly four times the number of daily long-haul flight destinations of another runway at Gatwick – the key measure for creating a genuine "hub" airport to compete with others in Europe, such as Amsterdam's Schipol.
A third runway at Heathrow will, it says, deliver more jobs, greater cost reductions to passengers than Gatwick, and up to £147bn in net present value to the economy between now and 2050, equivalent to three-quarters of a per cent on GDP. The equivalent figure for Gatwick is less than two-thirds of that, at £89bn. Heathrow's location, fitting in with Crossrail, HS2, the M25, and M4, makes it accessible, not just to London and the South-east, but the rest of the UK too, finds Davies, and while the scheme is more than twice the price – at £17.6bn to Gatwick's £7.1bn – the greater expected returns mean the commercial viability for Heathrow is actually stronger.
At the same time, the report finds that the real concerns of London residents to expansion of Heathrow, principally over noise and air quality, can be mitigated. For example, while Heathrow opponents cite the huge and undeniable expansion in flights resulting from a new runway as evidence of the growing noise pollution they can expect, Davies finds that under Heathrow's expansion plans the number of people affected by noise pollution would actually reduce sharply from today's levels, principally because of quieter aircraft and steeper aircraft descents.
You could argue that improvements in noise levels from improved plane technology would happen anyway and would be greater were no runway to be built there. However, significantly, Davies finds that because the location of the new runway would take more flights further to the west of London, this expansion would actually see a greater reduction in the number of people affected by noise than if no runway was built. In addition, the greater timetable flexibility gained by an additional runway, Davies claims, will make it possible to totally ban night-time landings between 11.30pm and 6.00am.
The big returns to be made from the expansion would allow Heathrow to generously compensate the owners of the 783 homes which would have to be knocked down to make way for it, with room for an additional £1bn to compensate the community by paying for noise insulation measures.
Getting off the ground
June 2001
The Labour government is reported to be seriously considering a third runway and sixth terminal at Heathrow to prevent it losing its status as Europe's leading international airport.
November 2007
Still in power, Labour confirms plans for a third runway and sixth terminal at Heathrow, which could cost up to £9bn.
September 2008
The Conservative Party comes out formally against the plan, saying instead it would support plans for HS2. A year later David Cameron reiterates this with a pledge that under his leadership "the third runway at Heathrow is not going ahead – no ifs, no buts."
May 2010
The new Conservative and Liberal Democrat coalition government signs a formal agreement to scrap a third runway at Heathrow and new runways at Gatwick and Stansted.
September 2012
Chancellor George Osborne announces his support for a new runway in the South-east. Sir Howard Davies, the former director general of the CBI, is asked to chair an airports commission which will make a recommendation as to the location of additional airport capacity. Publication is timed for after the 2015 general election.
July 2015
The Airports Commission unanimously recommends a third runway at Heathrow to improve airport capacity, which it says presents the "greatest strategic and economic benefits". Business leaders call it the "right option for UK plc".