Building's latest White Paper suggests that public and private sector clients are as frustrated as the rest of the industry with government eco policy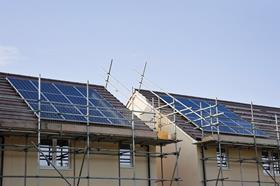 For critics of the coalition's record on environmental policy, this week's debate over the Energy Bill was further proof of the government's lack of commitment to tackling climate change. The government defeated amendments tabled by the environment select committee chair Tim Yeo - and backed by Alan Sugar no less - which would have forced it to set a binding target date in 2014 by which to decarbonise the UK's electricity supply. According to Yeo, this would have provided a huge stimulus to private sector investment in green energy.
But the energy sector isn't the only part of industry to be affected by the government's seeming ambivalence on green policy. A survey of more than 300 construction clients, conducted by Building for its Client Intelligence White Paper (see box, below), has found that those in charge of construction budgets, too, are affected by this apparent policy drift. The survey found that 62% of respondents, drawn from the public and private sector, would make different decisions about investing in their built assets if "the government gave a clearer and more consistent message that it will prioritise policies that aim to tackle the threat of damaging climate change". In other words, clients are holding back from investing in sustainable construction because of a perceived lack of government leadership.
Building's Green for Growth campaign has laid out the reasons - from U-turns on feed-in tariffs and display energy certificates (DECs), to anti-green rhetoric from chancellor George Osborne - as to why the government's track record on this issue is a cause for concern. But arguments from consultants and contractors for more green regulation can sometimes be seen as self-serving, given that they are likely to generate business for the construction sector. Building's survey, on the other hand, seems to show that clients - the people who will actually foot the upfront cost of sustainable construction - are also dismayed by the government's progress. So why do they think the coalition isn't getting this right, and what should be done?
CLIENT SURVEY
Building sent a survey in May using the online tool Survey Monkey to thousands of clients from its own database and those of the British Property Federation and ConstructionLine. The survey was answered by over 300 clients, of which 64% were from the public and regulated sectors, and the rest from the private sector.
If the government gave a clearer and more consistent message that it will prioritise policy changes that aim to tackle the threat of damaging climate change, would it affect whether or how you invest in your built assets?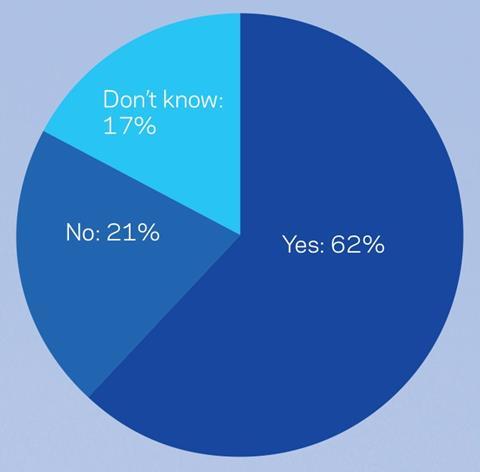 Percentage of clients who have undertaken procurement on the basis of whole-life costing rather than up-front construction cost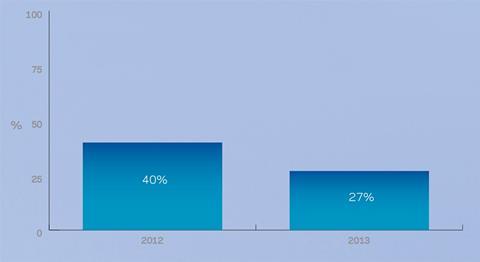 Great unknowns
One example of government equivocation affecting clients is the delay to upcoming zero-carbon targets. The industry is still waiting on the publication of the revised version of Part L of the Building Regulations, promised in May, and a consultation on how so-called "allowable solutions" - effectively off-setting - will be permitted under the regulations. Without these, the industry still does not know what it needs to do to meet the target for all homes to be zero carbon by 2016 and offices by 2019.
Patrick Brown, assistant director at the British Property Federation, says: "Because of this uncertainty over Part L, our members are having to run estimates for any proposed development through both scenarios described in the consultation, adding time and cost. We're now incredibly close to 2016 and we still don't know what it'll look like."
Brown says some policy measures undertaken by the coalition, such as the proposal for minimum energy performance standards for rented commercial property, could stimulate investment. But he adds: "We've seen some equivocation on carbon reduction commitments, on the delivery of Part L, and on the delivery of the Green Deal where we still have no financing available for non-domestic Green Deals. You can see where concern affecting investment has come from."
Clients need a bit of reassurance from government that they're not about to put themselves at a competitive disadvantage

Matthew Rhodes, Encraft
It isn't that developers are totally reactive over sustainability. Simon Cox, UK sustainability officer at industrial shed developer Prologis, says the firm believes the industry, not government, should take the lead on the issue. But still, he says, the delays to the zero carbon timetable have caused concern. "The timing is less clear than we expected. This uncertainty is a problem - we're planning developments that we need to build out over 15-20 years and we don't know when changes will land."
Matthew Rhodes, managing director at sustainable engineering consultant Encraft, says commercial developers do see value in investing extra in buildings to make them sustainable. "Usually clients are more willing to push the sustainability agenda," he says. "They just need a bit of reassurance from government that they're not about to put themselves at a competitive disadvantage."
Therefore, while Osborne has repeatedly characterised environmental regulation as a burden on growth, Building's survey found that nearly two-thirds of clients (65%) wanted the coalition to be clearer and more consistent in saying it would support efforts to tackle climate change.
The survey also found that 61% of private developers supported the roll-out of DECs, which measure buildings' actual energy use, from the public to the private sector - a policy Osborne quashed on the basis it was adding to burdensome regulation on building owners.
Rhodes says the Treasury assumption that businesses are opposed to this measure shows the triumph of political dogma over common sense. "Accurate information is a pretty basic thing you have to do to create a functioning free market. It's extremely frustrating when the government takes this view [of opposing DECs] as it holds the economy back."
Wake-up call
Unfortunately the survey seems to show that clients are prioritising sustainability less and less, though it cannot be said whether this is due to government failings or the continuing poor market conditions that encourage short-term decision-making. Compared with last year, the number of clients who said they procured construction services on a whole-life cost basis fell by nearly a third, falling from 47% to 33% in the public sector and from 30% to 20% in the private.
Paul King, chief executive of the UK Green Building Council, says the findings should act as a "wake-up call" for policy-makers. "[They] need to understand the vital role that government still plays in setting the direction of travel and providing certainty for clients.
"Irrespective of government policy, there are still multiple benefits for clients who take a whole-life view when procuring buildings. The fact this figure has slipped back is cause for concern."
Rhodes says political leadership is what is needed. "This argument that you have a choice between green or growth is particularly frustrating for those trying to make a global living from this industry, because it is so completely at odds with our experience of the market - actually promoting the environment would be one of the easiest ways to stimulate the economy."
A DECC spokesperson said it welcomed the call from the construction sector to prioritise tackling climate change, but it was already doing this. The spokesperson said: "In particular, the November 2012 UK Energy Efficiency Strategy set out a clear direction for energy efficiency policy in the coming decades. Across the economy there is a huge opportunity for the UK to improve the way it uses energy, while also saving money and reducing greenhouse gas emissions".
It is clear that the industry can and should take an active role in driving the sustainability agenda. Nevertheless, it seems clear from the survey that the lack of government leadership is starting to have an effect. The BPF's Brown says that the minimum that is now needed is a "coherent framework" to ensure the policies that are in place can work.
Market intelligence on the UK's 100 biggest clients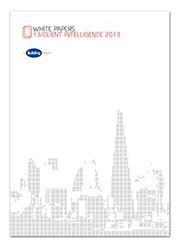 Client Intelligence 2013 from Building reveals the 100 biggest public and private clients in the UK - and they're not necessarily who you might think - alongside research showing who they work with and how they buy construction services. This comprehensive guide to construction clients in the UK provides:
An overview of where the work is, split by sector and region
Exclusive research into what over 300 clients think about everything from procurement and payment to the state of the market, based on a survey of hundreds of public and private clients and interviews with top firms
A list of the top 100 public and private clients operating in the UK
Profiles of the top 30 public and private clients, detailing major projects and key existing construction partners.
To find out more and to buy your copy today go to building.co.uk/clients2013