How two members of the Global Clients Group are meeting demanding sustainability standards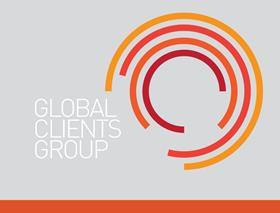 The need for companies with global reputations to be seen to care for the planet has never been so strong. In just a decade, environmental sustainability has moved from being a fringe issue - a "nice to have but not essential" - to a core part of the vast majority of multi-nationals' corporate social responsibility strategies.
And as sustainability increasingly becomes a priority for major international companies they are looking to ensure ever greater consistency across their businesses. What was once a priority only in countries with progressive attitudes to sustainability issues, is now a global imperative. That is certainly the case with the companies that form Building's Global Clients Group, a forum for firms that both work internationally and share a commitment to sustainable construction.
However, working across different geographies poses substantial challenges when it comes to green building, not least of which is the need to engage with new and unfamiliar supply chains, often in countries where the value of sustainable construction is far less embedded than in the UK. The brief and the specification might be right, but how can global clients ensure that the execution meets their own high standards?
Here we detail two very different Global Clients Group members' approaches to ensuring that their sustainability standards are maintained even when working in foreign markets and with unfamiliar supply chains.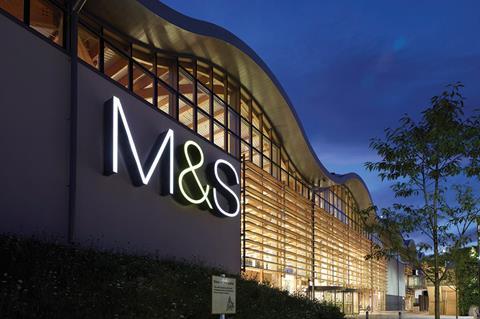 Munish Datta, head of sustainability, Marks & Spencer
We've got 34 stores in India and we want to grow that business significantly in the next 18-24 months. We've already had a lot of success, with 34 stores opening in three years, and among those are two LEED-certified stores, one in Bangalore, which is a LEED silver-rated store, and another in Delhi which is LEED platinum rated and we believe the only platinum rated high street store in India. But we'd like to scale it right up and make sure that every store is a sustainable store - increase the minimum standard.
The interesting thing about India is that we want to grow nationally from the South to the North, so it's not concentrated in one particular part, which makes it more interesting in terms of supply chains. India is so regionalised and therefore the supply chains are very regionalised as well, which brings new challenges in terms of ensuring consistent, comparable sustainability standards across every store. In the UK we have a number of contractors that we use and they generally have a national reach, whereas in India in each state there is a different set of affairs.
We have both architecture and M&E consultants from Indian firms and we put them at the centre of what we do with regional contractors
It puts a bit more pressure on us to make sure that we have really good communication skills, really good training skills, very clear standards that we're trying to achieve. We spend a lot of time up-skilling that regional supply base so that we can get consistency and achieve better outcomes for our stores. We have both architecture and M&E consultants from Indian firms and we put them at the centre of what we do with regional contractors so that we can achieve the same standards nationally.
I think that when we invest time in sustainability and the contractors invest time in sustainability, which is increasingly happening in India [more generally], although it isn't as mature a market as the UK, the hunger for learning is great. It's a half open door that we're pushing against.
In terms of materials it's about working closely with government and legislators. We'd like to work more with local government in India to create standards and create collaborations between ourselves as a client, developers, the supply chain and government to improve the standards, whether that's on materials sourcing, waste on site or health and safety.
It's fantastic that so much building is happening so quickly in places like India, China and Brazil, but what we want to safeguard and work closely with those regional supply chains on is spending enough time considering all the sustainability outcomes that we want for shopping malls or one-off shops. There's a real pace about it, which is great, because we want to grow our business and we don't want to slow that down, but we must make sure that proper consideration is given to sustainability right at the very start.
Jon Kirkpartick, head of sustainability for EMEA, Lend Lease
At Lend Lease we have our global minimum requirements that apply to every region we work in. That's embedded at the very start. We have training on it every year. It's part of our way of working and it forms the backbone of any work we're doing - it's part of tender packages or specifications. It's really clear what we're trying to achieve.
Where we've come unstuck in the past, which I think is an issue that applies to the industry as a whole, is where you've set the minimum requirements, set the specifications and consider it job done and walk away. There's a whole host of checking and working backwards to make sure that standards are actually being adhered to. You open yourself up to a lot of extra work if you set some of these standards and some people aren't prepared to do that.
I know for a fact that with our FSC [sustainable timber certification] targets we've worked really hard to put in additional policies and ways of working to make sure that it happens. With our work on the athletes village [for the London 2012 Olympic Games] it was the first project of its size to achieve 100% FSC certification. It was an amazing project, but it created a heck of a lot of work on the ground to make it happen.
Briefs are so important - probably the most important thing that we do - in terms of setting out right from the outset what's required
And then you have different standards depending on where you're working. Without wishing to labour the timber point too much, here in the UK we use FSC, but there's a big push across Europe to use PEFC, which is a different sort of certification. It's also very different from region to region. The way in which a forest in managed in Austria or Poland is very different to China, for example. So how do you keep those standards going? It's why we rely so much on things like the FSC.
In terms of making sure that standards are met [across the supply chain], we do spend a lot of time up front on specifications and design and briefs. Briefs are so important - probably the most important thing that we do - in terms of setting out right from the outset what's required so that everybody knows where you're coming from. We spend a lot of time working with design teams up front. We also have very strong links with our procurement team to ensure that they know what they're ordering and that they fulfil our requirements.
But the key thing is that we have an in-house environmental operations team. They actually go out on site and do audits and check what's happening. If you don't do that you have no idea of what you're going to achieve in the end. You can't manage those things that you don't measure. That applies to all our projects. There are eight people in our EMEA sustainability team, five of which are auditors.
I also think that a lot of it comes down to interaction and education and awareness. We recognised very early on that just telling somebody to do something isn't good enough. You actually have to take them to one side and explain why something is important and valuable to us. We've started running supplier awareness days where we get a lot of people in the room that are part of a supply chain. I do a presentation about why it's important to us and therefore why it should be important to them, actually highlighting that these things are in their brief and in the specifications. The other heads of sustainability within Lend Lease take a very similar approach.
It doesn't really matter whether you're working in Australia or Afghanistan or England, the minimum requirements are the same. We as a company haven't done jobs in certain countries and haven't worked with certain suppliers because they can't achieve those minimum requirements. We're quite rare as a company to make that stand. If we come across a project that I don't think can be sustainable enough, then we just won't do it. I sit on the regional investment committee, which is chaired by the CEO, and all the decisions on where we spend our money and what jobs we go for go through that committee. Sustainability definitely has a seat at that table.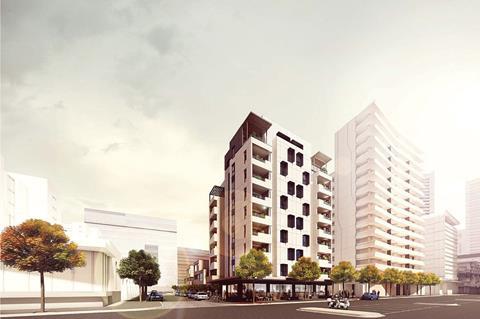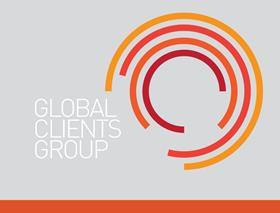 Now with 15 members, Building and Ecobuild's Global Clients Group is a forum for multinational companies that commission sustainable buildings to showcase their work and exchange ideas. Members of the group work in a range of industries, from food retail to logistics and distribution, but they have one thing in common: they take the sustainability of their buildings seriously.
The group currently comprises: Bupa, Deloitte, DHL, Eversheds, Gazeley, Grosvenor, Hammerson, IBM, Jones Lang LaSalle, KPMG, Legal & General Property, Lend Lease, Marks & Spencer, Prologis, PwC.
The Global Clients Group is sponsored by BRE and Autodesk and is supported by UK Trade & Investment. To join the GCG, email: adam.branson@ubm.com
Take part in the debates going on in our International Sustainability online community www.building.co.uk/communities