Housebuilders are bucking the trend and doing rather well - in fact, they're even getting bonuses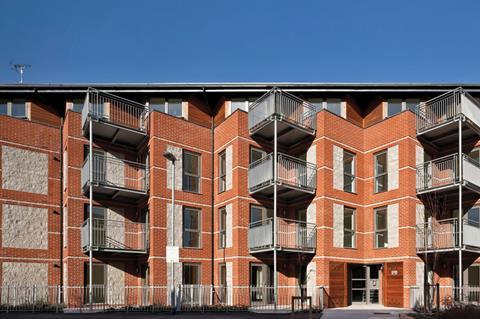 The market has been looking increasingly bleak for main contractors in recent months, but the same can't be said of the nation's housebuilders. Positive figures for mortgage lending and house sales in November capped what were a series of strong trading statements from four of the UK's biggest listed housebuilders, with operating profit margins breaking 10% for the first time in four years, and volume slowly growing again.
However, this positive outlook is not true of the whole of the housebuilding industry, with smaller firms and those operating outside of the lucrative South-east still suffering a difficult market. This image of an industry returning to health inch by painful inch is reinforced by recruiter PSD Group's latest annual housebuilders salary survey. The study of about 5,000 senior managers across the sector, released exclusively to Building, reveals an industry that is increasingly optimistic, with 47% of respondents saying they are more confident than cautious about the state of the residential market, up from 37% in 2010 and 2011.
Unsurprisingly the North/South divide in company performance is matched in terms of remuneration packages for senior staff. Salaries in the South-east, including London, are higher than anywhere else - the average pay of a managing director in this region is £158,000, compared with £125,000 in Yorkshire and North-east England, £122,000 in North-west England. Meanwhile the Midlands and South-west tread a middle path, with MDs taking home £133,000 and £130,000 respectively. Across a raft of senior positions salaries in the Midlands are, on average, the second highest in the UK after the South-east and London, while salaries in the Yorkshire and North-east England are lowest, on average.
Trevor Selwyn, London MD at housebuilder Crest Nicholson, who has spent the last 18 months recruiting staff for the firm's new business in the capital, says finding skilled staff there, particularly in technical and estimating disciplines, is harder than ever. From a standing start his business is now 35-strong, but he says it has been hard finding good people. "I have actually spent most of my time recruiting so far, and if you're recruiting the highest calibre people they're hard to find, and then you've got to sell them the story."
In a market that is virtually in a boom, with, Selwyn says, 20-30 developers bidding on every piece of land, getting the people that can help you outperform the market is particularly hard when it comes to technical, estimating and land-buying disciplines. "Good people with experience in the London market - you'd be astonished by what they can earn. You can put anything up to 20-30% on the price outside of the capital."
Beyond the South-east
Mark Heald, director at PSD Group, says the survey shows a stable industry with growing confidence. "There's some wage inflation in London. But there is still a definite polarisation in the market between London and the South-east and everywhere else," he adds.
Beyond this region of the UK the picture is less positive, with demand only really holding up for sales directors, Heald says. "That London market is not representative of the rest of the UK, as London is such an international city and housebuilders are so reliant on foreign buyers. Rather than recruiting, developers outside of the South-east are generally just running their existing teams that bit harder.
"There aren't even really pockets of recruitment outside of the South-east because the better markets, such as Cheshire, are still too small
to make an impact recruitment-wise."
The survey reveals that while salary levels remain relatively static across the regions over the year, bonuses are on the up in six of the nine specified roles [see tables]. The rise in bonuses rather than base pay demonstrates that even though profits are being made, the market is viewed as fragile meaning housebuilders don't want to commit themselves to permanent increases in pay. "They are happy to pay a bonus to encourage performance and prevent people being poached by their rivals," says Heald. "But they don't want to commit to pay the same next year if the same sales aren't achieved."
Bonuses remain flat for technical and design directors and have fallen slightly for finance directors. However, 54% of respondents said the basic salary for their employees had increased, with 42% remaining level and just 4% decreasing. The number of those reporting that they are unemployed has also fallen dramatically since 2010, meaning there is more employer competition. "The salary packages are very competitive - you can still earn a very good salary in this market," said Elliot Course, principal consultant at PSD Group.