Cost consultant's Mark Lacey says contractors looking to replenish covid-hit order books are cutting prices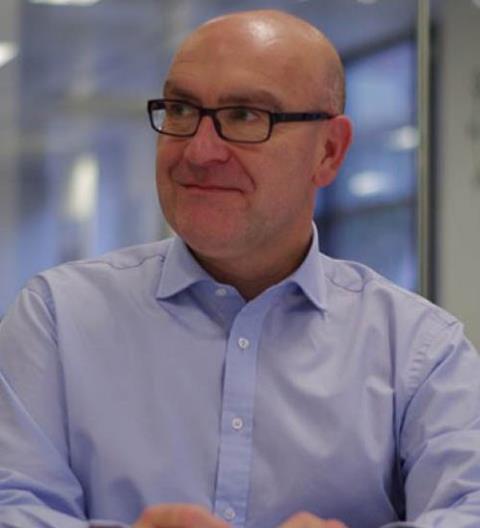 "There's some very aggressive bidding going on at the moment," says Alinea partner Mark Lacey.
The firm, which is still best known as a cost consultant on London commercial despite plans to diversify into other areas, says the pandemic has put the squeeze on what contractors, particularly the specialists, can bid for in the future. In short, lots are chasing not much.
The London office market is around 40% of Alinea's £15.2m income. Lacey says the market is resilient but admits the number of starts is down – although the firm has been deluged with inquiries about feasibility studies from office developers.
"[Offices] are moving forward but progress is slow," he added with work in the market only expected to tick up again in the autumn in part thanks to the capital's status as a global city.
There are reports of a high level of tender activity but fewer projects proceeding into firm orders
"There are holes in contractors' workloads. There is a real focus on next year and 2023. What are order books going to look like then?"
What schemes are coming on stream are being bid very competitively, he adds. He stops short of calling it suicide bidding but says it is obvious some firms have big workload gaps to plug.
He reckons most of the tier one contractors are holding firm on their prices – although those in the tiers below are feeling the pinch.
There are some high-profile jobs kicking around, the Eric Parry mega-courts scheme on Fleet Street and Brookfield's 1 Leadenhall which will be built by Multiplex.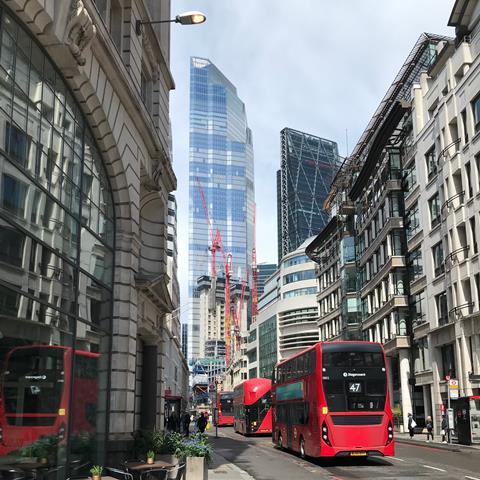 But he says the firm's opinion on pricing hasn't changed much from the market report it put out earlier this spring.
Then it said: "There are reports of a high level of tender activity but fewer projects proceeding into firm orders. Sentiment is therefore trying to remain positive about a potential pipeline but there is a need to fill voids in order books from 2022. We are seeing some aggressive tendering, in order to catch the eyes of the project team."
Other markets beyond the City
But Lacey says the firm has noticed something else: as London office projects slow down, firms are moving away from what might have been core a few years ago to look at other schemes – such as the government's hospital rebuilding programme, which include two in the capital at Barts and the St Helier hospital in south-west London.
"A lot of contractors are moving away from London office," Lacey adds and says other jobs on their horizon include the work to upgrade the Palace of Westminster – although here boots on the ground seem to be some way off.
Others, like Keltbray whose core market is London commercial, are also targeting more work in the civils sector such as road bridges and rail work as part of the government's huge £600bn plan for infrastructure investment in the coming years. Earlier this month, McAlpine said it wanted to double the amount of civils and infrastructure work.
"We've got to take the government's levelling-up agenda seriously," Lacey admits. But Alinea has no plans to chase the money pouring into infrastructure. Its specialism lies in buildings, he adds, although the firm is working with Mott MacDonald and Allies and Morrison on the Victoria Station masterplan which includes overhauling the station itself and the surrounding area.
For now, the firm is fielding inquiries from developers looking at repurposing buildings as firms cut back on office floor space and retailers shut up shop. Life sciences is undoubtedly a growing market and developers like British Land are keen to make sure they get in on the act. Alinea is too, with the firm working on half a dozen schemes in the capital.
But, returning to his original point, Lacey worries some firms might not get through to the other side. "2023 is looking like a key year for a lot of firms. Businesses will be at their most vulnerable after the pandemic is over."