After racking up millions in losses, the GB boss of the renamed consultant says it has found a home free from the whims of the City
"We took the decision ourselves to drop the name." Craig Hatch, the GB managing director of Tetra Tech, is talking about the move in January to ditch the historic White Young Green name – the firm was actually called WYG by the time it was binned – and replace it with the marque of its new US owner.
"Tetra Tech is a strong brand and we wanted to be part of that global business and people still kept calling us White Young Green," Hatch adds.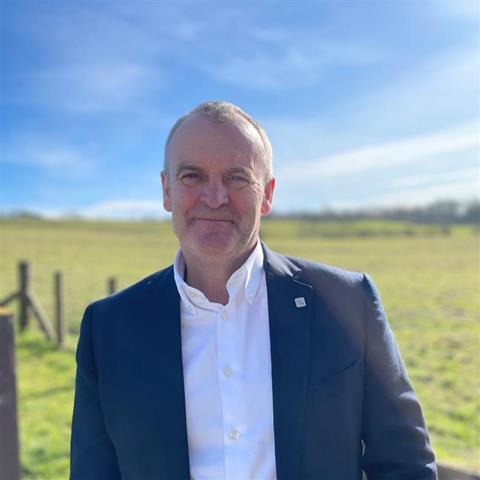 The firm was started in Leeds in the late 1950s by Ernest Green, later merging with White Young – which was set up a few years later by Terence White and Ron Young – before eventually rebranding as WYG in 2008.
In summer 2019 it was bought by California-based Tetra Tech, which was set up in 1966 and has been listed on the US Nasdaq exchange for 30 years. Last year, it posted revenue of $3bn (£2.1bn) with profits of $241m (£174m).
WYG itself had listed on the Stock Exchange at the start of 2010 but, by the end of the decade, its relationship with the City had soured.
In its last two sets of annual accounts, WYG racked up a £5.4m pre-tax loss in 2018 followed by a £4.6m loss a year later on turnover in both years of around £155m. A restructuring begun by chief executive Douglas McCormick, who replaced Sir Robert McAlpine-bound Paul Hamer in July 2017, had been in place for nearly two years when Tetra Tech came calling.
By the time it published its last set of final accounts in June 2019, the firm was weeks away from being bought by the firm and delisting from the Stock Exchange.
Tetra Tech's deal for WYG saw it pay £39m in cash for the business, take on a debt of £8m – which it paid off in the final quarter of 2019 – and spend an additional £7.5m on the cost of buying the firm such as legal fees which brought the total amount spent to more than £54m.
After McCormick left at the start of last year to rejoin Gleeds, where he is now in charge of the firm's UK business, Hatch was promoted from group managing director of WYG's management and surveying business to GB managing director. He stepped up last March, just before the pandemic struck and the country went into lockdown.
"It's not what I would have chosen," he says, referring to the timing of his appointment with some understatement, "but we're doing OK. We had some challenges last spring, some works were paused but it has generally picked up since."
He admits that not being a plc anymore has relieved it from the pressure that a listing gives firms and says being part of a Tetra Tech certainly helped the old WYG to weather the coronavirus storm better than if it had been left to fend for itself.
"I would have chosen to be part of Tetra Tech rather than WYG," he says of the period when the pandemic – and panic – first struck last spring. He skirts around questions of whether WYG would have survived the pandemic in its old guise, calling it "speculation" but many in the industry thought WYG's shareholders did well to get the sum that Tetra Tech paid.
"If Doug McCormick or whoever else had been in charge and stayed there 10 years, they wouldn't have got a return for shareholders like the one Tetra Tech gave them," one shareholder tells Building.
This year, Tetra Tech will turn over around £100m, Hatch says, and post a "high, single-figure margin" when it files its accounts for the year ending in September.
Tetra Tech saw a value, he adds, that was not represented in WYG's share price. "They saw an opportunity to enter the UK market," he adds.
The US owner is based in Pasadena and has 20,000 employees working out of 450 offices worldwide.
It is that kind of reach which has given its UK business the chance to work with the sort of blue-chip clients that firms like to put down on their marketing literature – NDAs allowing.
"Tetra Tech has introduced us to global clients like Amazon, Google and Ford," Hatch says. "We are working for them now."
The firm's existing private sector clients include supermarket firm Sainsbury's and gas and electricity utility National Grid.
Its private sector clients account for around 30% of business with the remainder coming from the public sector, especially central government where around 20% of its work is in the defence sector.
Tetra Tech is working for the Defence Infrastructure Organisation on several infrastructure projects at the RAF Lossiemouth base, carrying out project management, design, cost management and masterplanning work to redevelop and replace facilities at the site on Scotland's north-east coast.
It is also working on plans for Edinburgh council to transform the Scottish capital's historic George Street, which will see the 18th-century high street significantly widened and street clutter removed to make way for improved lighting, new public spaces and a cycling thoroughfare.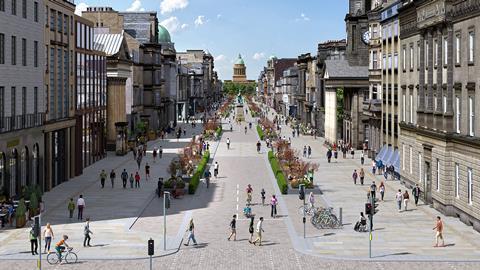 Hatch says the firm is hoping to open up its Leeds head office shortly – possibly as early as this week. It moved from a base in the city's Headingley district to a more central location and had been there around a year before the 200 or so staff were forced to work from home.
Like most firms, Tetra Tech, which also has major bases in Manchester, Belfast and London, is looking at rejigging space at its 22 UK offices where it employs around 1,000 staff. "I think the office will become more of a destination," Hatch says.
"We're looking at reopening Leeds for staff struggling to work from home before more wide-scale reopenings later."
He says the pandemic has accelerated a trend that was starting to happen with the advent of initiatives such as hot-desking. "Our tools are relatively simple. All we need is a computer, pen and paper. You can do work remotely."
But he says the office has not been finished off by the pandemic as some had suggested right at the start of it all. "There is a high demand for human contact and interaction," he adds.
Hatch and several colleagues flew out to the US in the weeks after Tetra Tech inked its deal but trips to California have been curtailed since the pandemic began. Instead, Hatch has been having video conference calls from his home in Cockermouth, Cumbria.
The time differences can mean that calls are often made in the early evenings, as the west coast of America wakes up, and can be even later if the firm's Australia business is brought into the meeting.
"Our colleagues are understanding about the time difference," he says. "They're used to operating as a global business."