Founding partner Dan Fryer tells Dave Rogers about the challenges and opportunities of life as a QS in today's turbulent market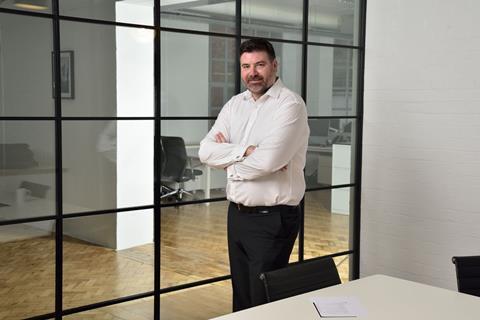 "It's a difficult year to be a QS." Dan Fryer is speaking against a backdrop of the war in Ukraine and the lingering impact of the pandemic.
"Viability [of schemes] is being squeezed by a number of issues. There hasn't been the rental growth and costs have gone up."
Like so many, the founding partner at London cost consultant Exigere is shocked by what is going in Ukraine. From a business perspective, he is worried that the war will put the brakes on the sector's ongoing recovery. After two years of covid – and before that the hiatus caused by Brexit – the industry was finally looking forward to the return of some sort of normality.
"Material cost inflation had largely gone away," he says. And now? "How long will the major firms be able to absorb the cost inflation?"
It was a decade ago this month that Exigere was born. It was originally meant to be called Exigo but the URL – basically, the website address – for that name had been taken. "It means to be exact and precise," Fryer says. For a QS, many might call the choice of name fitting.
The best route to start was to go into contracting – then you know a bit about building
He was not always a QS. While he graduated from London South Bank University with a degree in the subject, he worked part-time at a joinery firm before joining John Mowlem.
"My dad advised me to go into contracting," he says. "He said the best route to start was to go into contracting – then you know a bit about building."
His first boss was a QS called Geoff McCullough and he worked for Mowlem's London major projects division, which at the time was headed by Steve Smith, who later left to join Alfred McAlpine before heading to Australia in the 2000s to work for Leighton.
DAN FRYER CV
1997-2001 Graduates from London South Bank University with a QS degree
1999-2001 Graduate QS at John Mowlem
2001-12 Associate QS at Davis Langdon, working in London and Doha offices
2012-present Founding partner, Exigere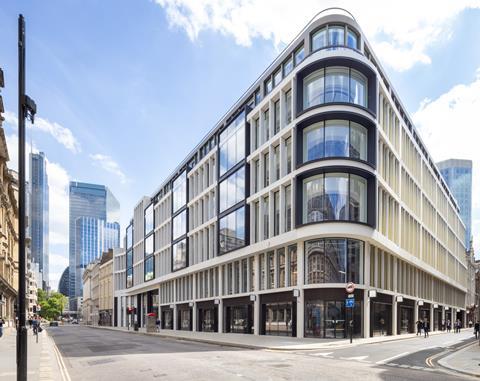 "I loved it," Fryer recalls. "The grounding in construction has stood me in good stead. Just seeing things built, living and breathing a building site. Some of the personalities…" He trails off. "Early starts, sometimes early finishes on the golf course if the weather was good."
Schemes he worked on included the Park Lane Marriott hotel in London and the CSC building in Aldershot. "The kings of the project were the construction managers. At Aldershot, it was a guy called Mick Charnock – a great guy."
But, given his background and his heritage – his late father John set up the Bucknall Austin office in London, later to become part of the enlarged Rider Levett Bucknall – it was inevitable that he would end up taking a job at a QS firm eventually.
He swapped site cabins for the Kingsway office of Davis Langdon, which had been the QS on the Aldershot scheme. "They offered me a position and I took it."
Fryer adds: "It took me quite a bit of time to get used to." But it turns out he had landed his dream job at Davis Langdon.
"I never envisaged leaving that business. I think most felt the same way about it. It was incredibly successful in terms of London commercial."
That success inevitably attracted admirers and, in 2010, Aecom paid just over £200m for the firm. A change of ownership meant things started to be done differently. "There were more procedures and some of the entrepreneurial spirit at DL had been removed.
"There were a lot of alphabet-soup job titles which London-focused clients didn't really care about. A lot of our clients had actively encouraged us to start up."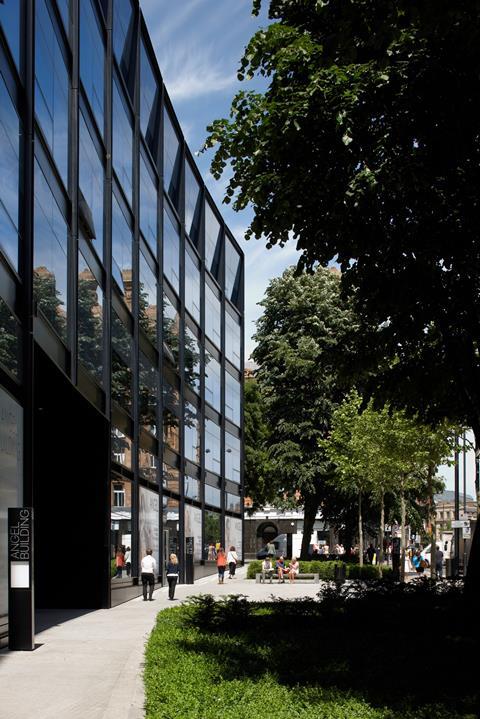 So, having worked on such schemes as the South Kensington headquarters of music group EMI, the new London Stock Exchange building at Paternoster Square close to St Paul's Cathedral and the award-winning Angel Building in Islington, Fryer began to think the unthinkable.
"The hardest thing about leaving was making the decision, but it was a lot easier than I thought," he says. "Working is only hard when you are not enjoying it."
Others to make the move out of DL/Aecom included Alinea and Core 5, with Fryer teaming up with David Happell and Richard Hopper, who has since retired. "Richard and myself had been talking about it for a few months and then we found out Dave was thinking along the same lines."
They set up in March 2012 but had to sit on their hands for a few months while a restricted covenants agreement with Aecom ran down. "We spent much of the summer of 2012 watching the Olympics," he recalls.
But the lure of track and field began to wear off and the firm finally got its own running shoes on that autumn, when the restrictions passed and the firm began to trade properly.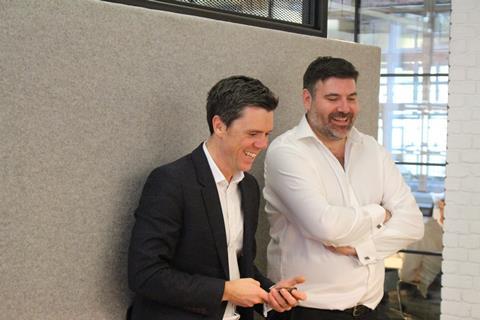 The first office was a less than promising serviced office in Clerkenwell Road. "It was like a large wardrobe with a balcony outside that we weren't allowed to use because it was unsafe".
They soon moved to Dufferin Street, on the corner with Whitecross Street near the Barbican, where they spent three years.
"We were in a basement, it was good fun. It could take 10 but, by the time we moved out, there were 15 of us."
Now billeted in Morelands, the same office building used by architect AHMM and another consultant Jackson Coles, staff numbers are above 60 with turnover this year expected to be around the £7m mark.
We have some incredibly talented and ambitious people
Exigere's roster of clients includes a who's who of blue-chip tech firms such as Google, Facebook, Apple, Twitter and Sky.
"The bulk of our work is London commercial but we do some resi, life sciences in Oxford and Cambridge as well as healthcare work."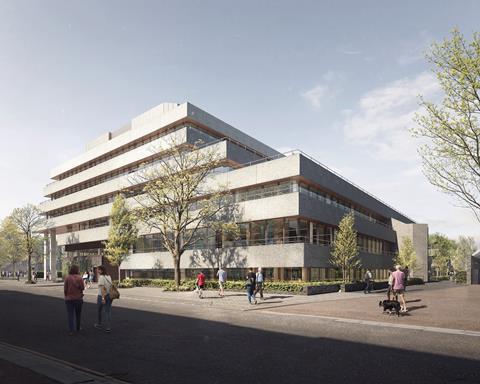 Last year, the company won this magazine's award for consultant of the year for a firm with fewer than 100 staff. "I quite like the size we are now," Fryer admits.
But he recognises that things will keep growing. "We have some incredibly talented and ambitious people."